Hello and Welcome to Buenos Aires Skies !!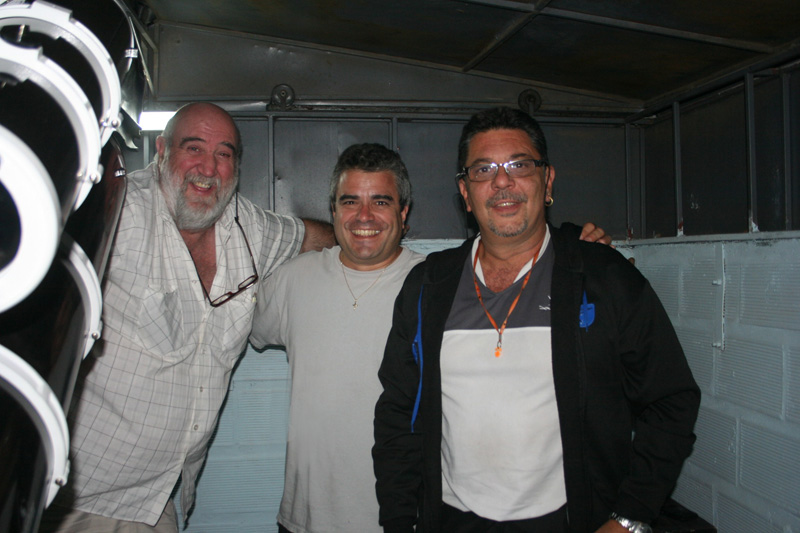 From Left to right: Carlos Rodríguez, Sergio Eguivar and Omar Mangini (Nebula 1)
My name is Sergio Eguivar. I live in Martinez a neighbor located 15 km north from the City of Buenos Aires, Argentina.
My interest in astronomy came not so long ago... It was by 2005 or 2006, when I bought my first telescope: a six inches Newtonian reflector with 750 focal length. I began doing some visual observing from my backyard for just a week. I soon realized that my eyes were not that good for observing, and I started to experiment Astrophotography, first with a Philips Toucam and then with a Canon 300D.
For a while I imaged from my polluted backyard. After 2007 vacations in Merlo San Luis, a nice place 710 km west from Buenos Aires, I began to be addicted to dark skies. So every time I got the chance, I took short journeys to dark locations. I don't regret starting imaging from urban skies. It gave me some hard training in processing images with all the inconvenient of dealing with light pollution.
There is a very nice community of astrophotographers and experienced observers in Argentina, which is growing year after year. Also, through the web I had the chance to interact with great people from all over the world which are deep involved in astronomy and astrophotography...
In the above picture for instance, we had a great night with my friends Carlos and Omar at Omar's observatory in Buenos Aires. In fact, it was a Pizza Star Party where we tested the QSI 583 WS with the fantastic Sky Watcher 10 inches f4.8 Newtonian reflector riding in a home made massive mount.
Thanks for visiting Buenos Aires Skies. I really wish you enjoy the site and of course feel free to contact me in case is needed.
The Pizza and Astro imaging Combo !!
Other non "Astro related" activities ...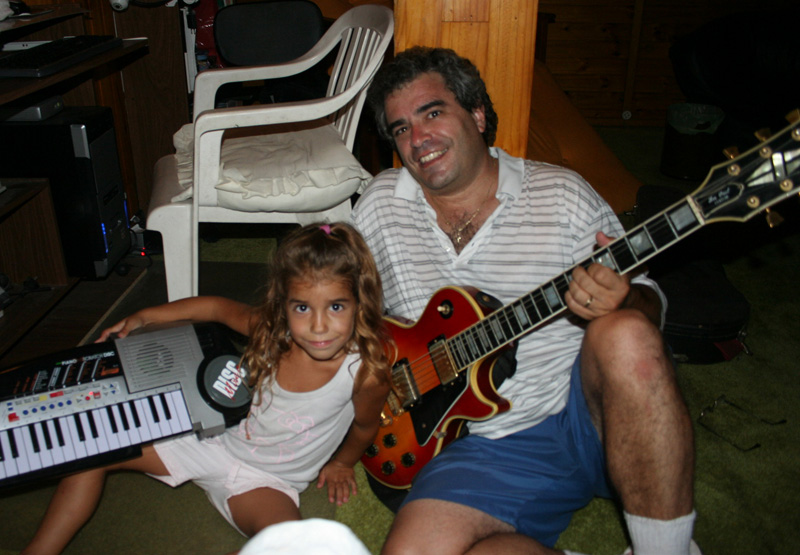 Jam session with Agustina !!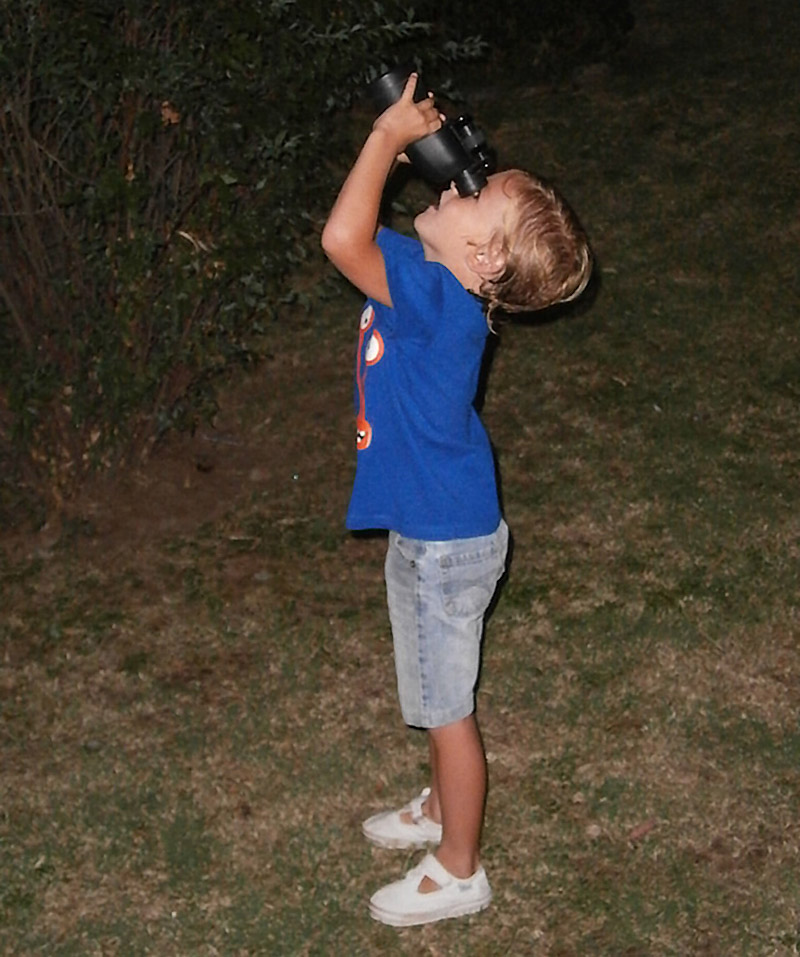 Julian... Future Stargazer ??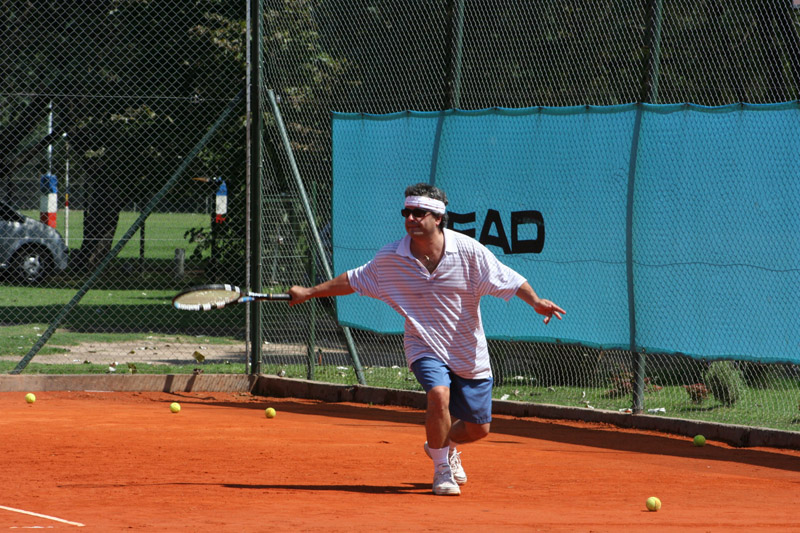 Burning some calories...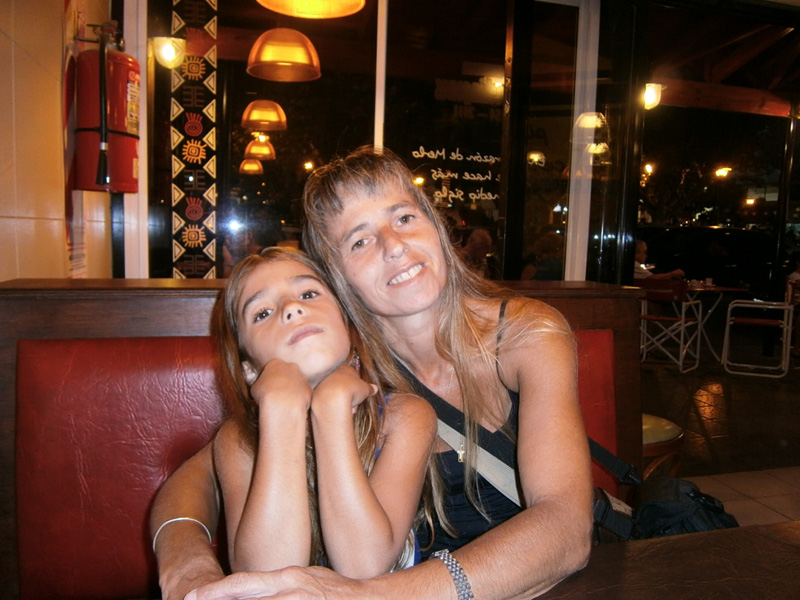 Silvina and Agustina...Our Constellation "double stars"
Snif...Sniff !!! That is Tom... our Astro Dog