JUPITER in Scorpius
2007 - Ecliptic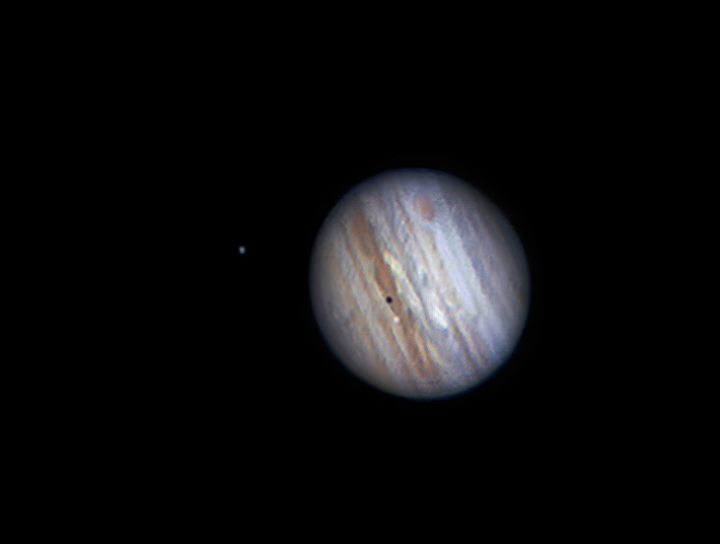 ---
OBJET DATA
TYPE: Planet
VISUAL MAGNITUDE: - 1.97 (at the moment of the photograph)
SIZE: 35 arc secs / 142.796 km
MASS: 317.8 earth masses
DISTANCE: 5.56 au
DESCRIPTION
Jupiter in its maximum brightness is the third object in the night sky after the Moon and Venus. Jupiter received justice with his name being the almighty God of Roman Mythology. Is the most massive planet and is bigger than the combination of all the rest of planets and Moons of the Solar System. It is composed basically by Hydrogen gas and Helium. With small and medium telescopes it can be detected the clouds and the massive storm known as the red spot. The planet has a fast rotation of 10 hours.
IMAGE INFORMATION
TELESCOPE: Celestron SCT 8" Vixen GPDX - SSK2
SKY CONDITIONS: Magnitud visual limite 4.
CAMERA: Philips Toucam 840 @f 10. Barlow Apochromatic 2x Meade Serie 140
FILTRES: None
EXPOSSURES: 600 frames calibrated in Registax
PROCESSING Photoshop CS
---