ABELL 13 (AKA PK 204-8.1)
PLANETARY NEBULA IN ORION
(Image centered at: ra 06:06 / dec + 03:57)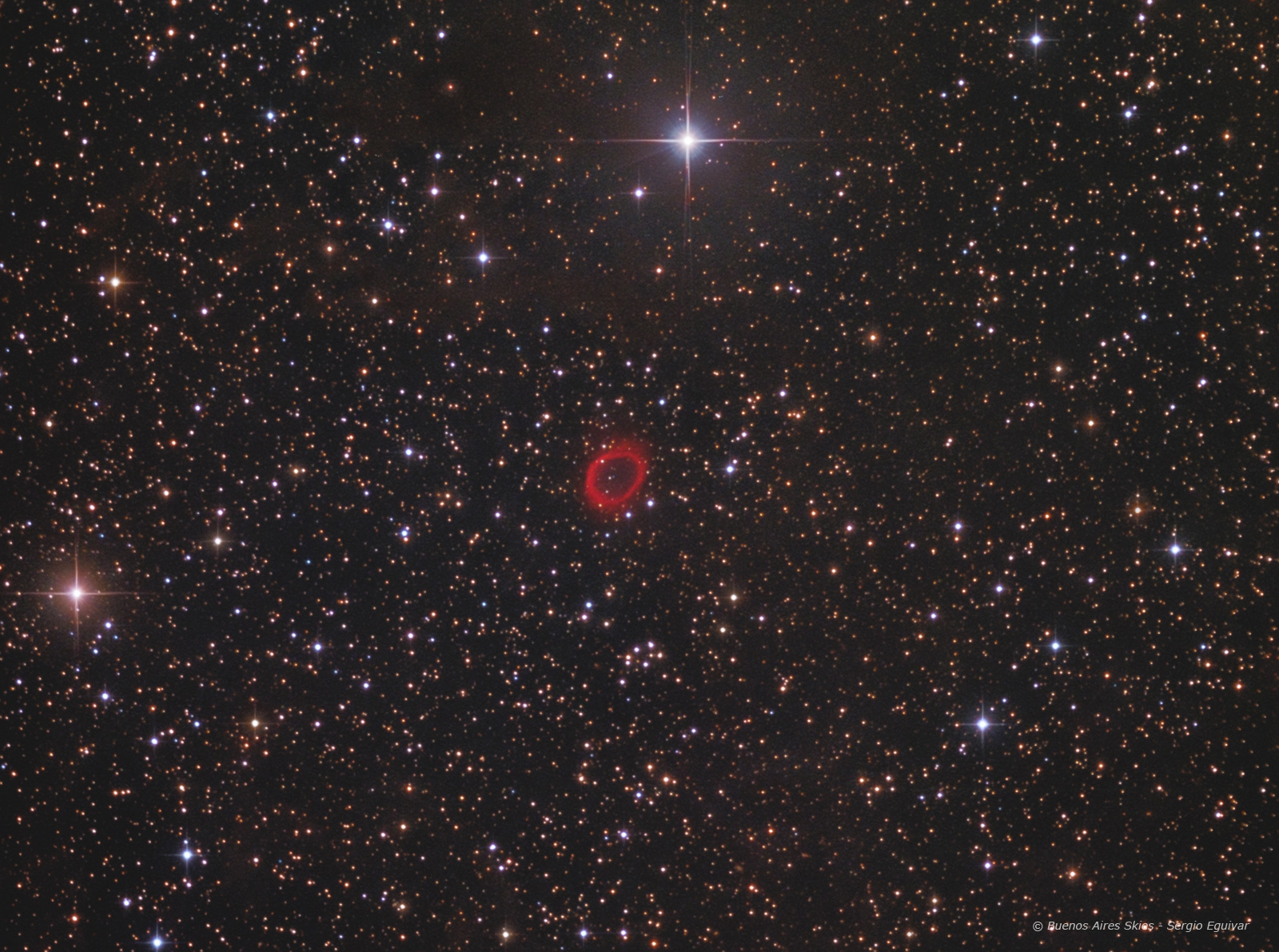 December 2022 - February 2022, Home Backyard Martinez, Buenos Aires & Sarandí, Gualeguaychú - Entre Rios, Argentina
---
DATA
TYPE: Planetary Nebula
VISUAL BRIGHTNESS: 15,3
APPARENT SIZE: 2,9 x 2,2 arc minutes
DISTANCE: 3500 light years
IMAGE INFORMATION
SCOPE: 8" NEWTONIAN ORION OPTICS UK (Ultra Grade Optics) w/Televue Paracorr working at at f5,75
CAMERA: QSI 583 WS
MOUNT: SKY WATCHER NEQ6
FILTERS: Baader LRGB Set, Astronomik Ha 6mn
SKY CONDITIONS: Semi - urban Skies
EXPOSURES: LHaRGB (40,60,40,40,40) RGB binned 2x2
OBJECT DESCRIPTION AND IMAGE SESSION
Abell 13 is a relative large but quite dim planetary nebula in the constellation of Orion. It has an outer ring that stands out from it internal structure. It has an oval shape. The reddish color is quite noticeable and contrasts the dusty background environment.
The Abell catalog was published in 1966 by American educator George O. Abell and was composed by 86 entries of Planetary Nebulae collected by Robert George Harrington and Rudolph Mincowski
I stared imaging this object one year ago from a Bortle 4 skies focusing on the LRGB channels. The Ha integration was done from my home backyard in Bortle 8 skies in December 2022.
---