ALBIREO – BETA CYGNI
DOUBLE STAR IN CYGNUS - (ra: 19:30.43/ dec 27:57)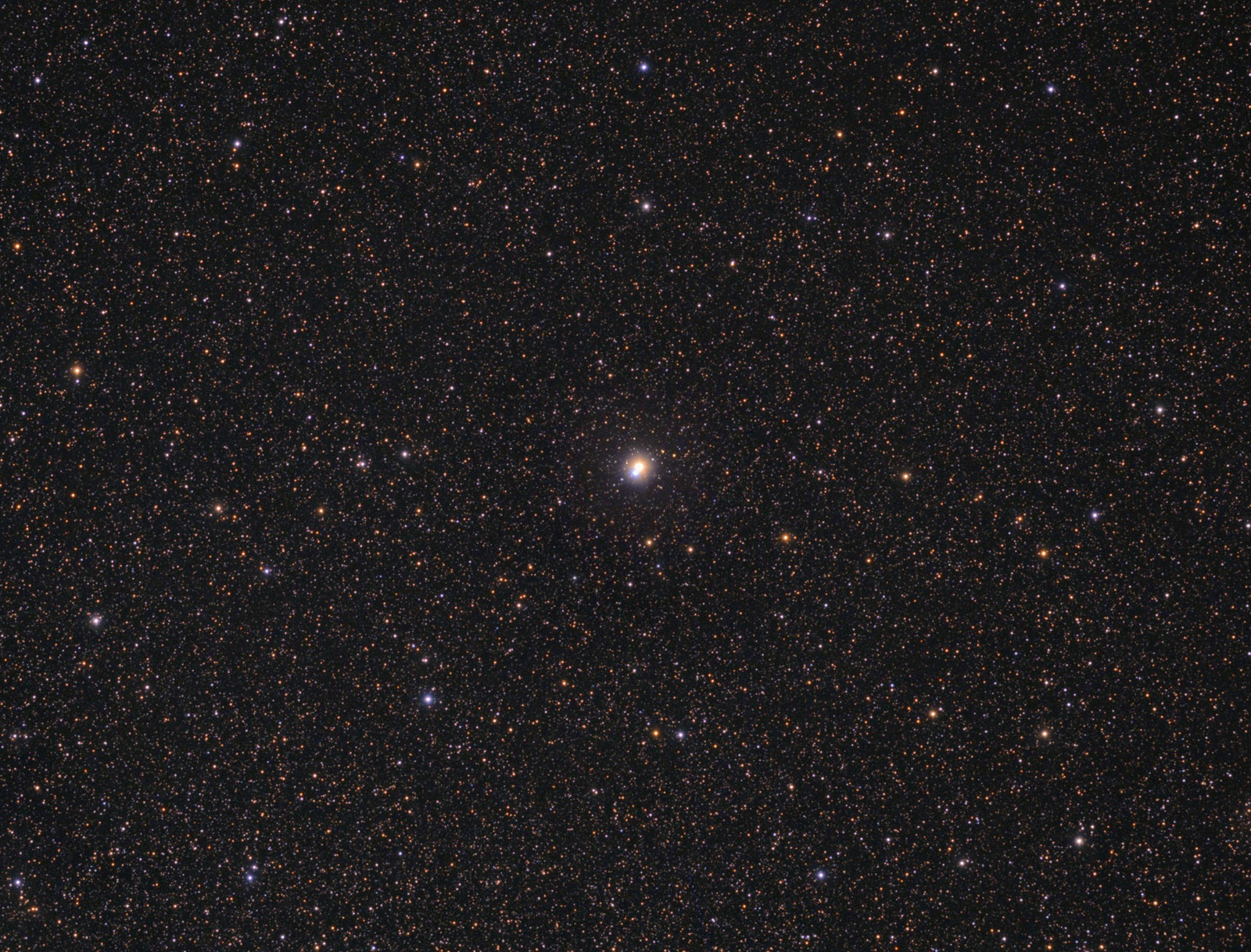 July 2012, Arca de Noe - Rama Caída Mendoza, Argentina
---
DATA
TYPE: Doulbe Star
VISUAL MAGNITUDE: 3.08
SIZE: 5 solar masses / 50 solar radius
DISTANCE: 385 light years
IMAGE INFORMATION
SCOPE: TMB SS 92 working at f6 (roughly)
CAMERA: QSI 583 WS
GUIDING: LodeStar in Orion Short Tube 80/400
FILTERS: Baader LRGB Set
SKY CONDITIONS: Rural Skies - Albireo over San Rafael pollution dome
EXPOSURES: LRGB (10,5,5,5) for a total 25 minutes / L 120 seconds subs; RGB 60 secs subs
PROCESSING: Images Plus / Photoshop CS2 - no darks applied.
OBJECT DESCRIPTION AND IMAGE SESSION
One of the great small-telescope showpieces of the sky. Albireo, the third-magnitude (3.0) Beta star of Cygnus, is a magnificent visual gem. Its components (magnitudes 3.3 and 5.5) have contrasting golden and blue colours. Waxing romantic, astronomers have called the pair topaz and sapphire. With a separation of 34 seconds of arc, the pair is easily seen at low telescopic power. Albireo is actually triple system but through medium size telescopes two components are visible separated by 34 arc seconds providing one of the best contrasting double stars in the sky.