BARNARD 228
DARK NEBULA IN LUPUS aka DARK WOLF NEBULA
(Image Centred at ra 15h:47m / dec -34:43)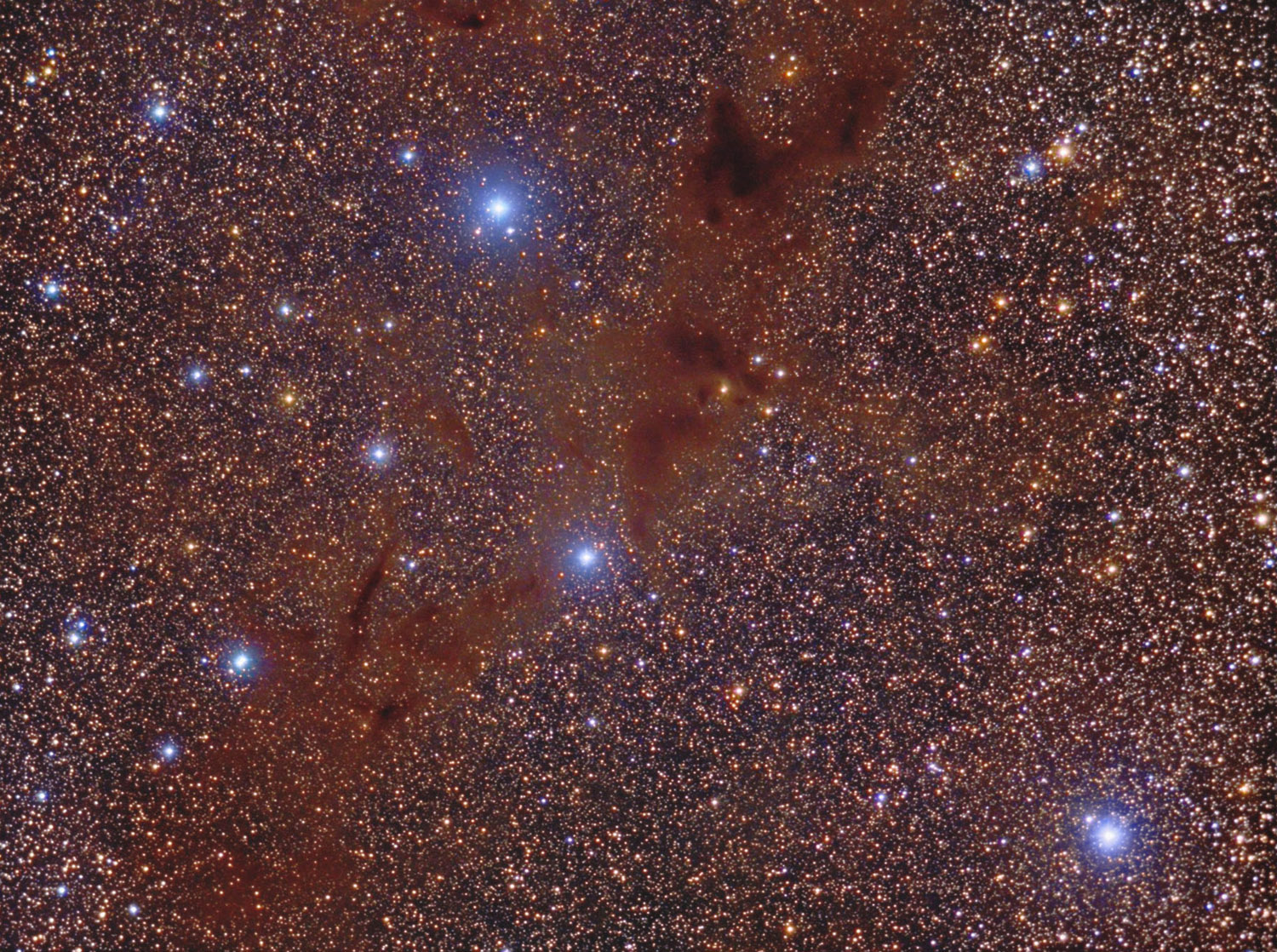 April 2015 - Observatorio La Banderita La Pampa, Argentina
---
DATA
Type: Dark Nebula
Visual Brightness: n/a
Apparent diameter: 4 degrees 40 arc minutes
Distance: 200 parsec or 652 light years
IMAGE INFORMATION
Optic: Zenith Star William Optics f6 refractor with WO 0.8 x compressor working at f4.8
CAMERA: QSI 583 WS
FILTERS: Baader LRGB
Mount: Sky Watcher NEQ6
SKY CONDITIONS: transparent skies but with some cirrus.
EXPOSURES: LRGB (40,30,30,30) RGB 2x2
OBJECT DESCRIPTION AND IMAGE SESSION
Barnard 228 is part of Lupus molecular cloud. An irregular path of gas and dust oriented in NW / SE direction in a star crowded area of our Milky Way. The image does not cover the whole cloud but an area of approximately 3 x 2 degrees of the central part. There are studies indicating signs of youthful stellar winds activity, which are identified at the earliest stage of star formation process.
Edward Emerson Barnard was an American astronomer (1857 - 1923). He catalogued dark nebulas objects and his list covers 370 objects. Most of his work was done by taking photographs of the Milky Way. His best know discovery was the Barnard Star in 1916.
---