BARNARD 263
DARK NEBULA IN SCORPIUS
(Image Centred at ra 17h:28m / dec -42:37)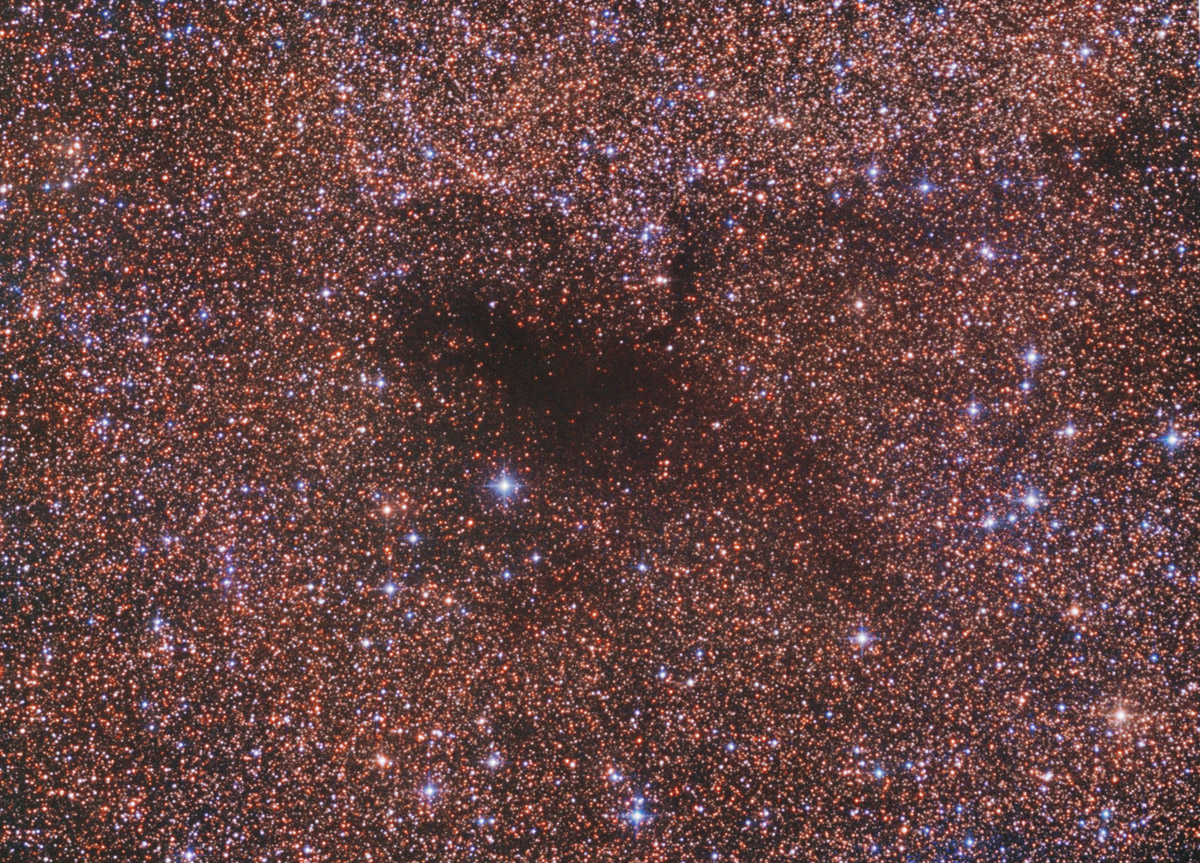 CLICK THE IMAGE FOR A HIGHER RESOLUTION VIEW
July 2015 - Complejo La Aldea, San Luis, Argentina
---
DATA
Type: Dark Nebula
Apparent Magnitude: rated at 79.9
Apparent Diameter: 36 arc minutes
Distance: somewhere between us and the center of our galaxy
IMAGE INFORMATION
OPTICS: 6" f5 Orion Optics Reflector with Televue Paracorr working at 5.75
CAMERA: QSI 583 WS
FILTERS: Baader LRGB
MOUNT: Sky Watcher NEQ6
SKY CONDITIONS: rural skies.
EXPOSURES: LRGB (30,30,30,30)
OBJECT DESCRIPTION AND IMAGE SESSION
Barnard 263 can only be seen because its gas and dust blocks the populated star field of our Milky Way center. The nebula can be found bit south from the imaginary line formed between theta and eta scorpii in the tail of the scorpion. It has an irregular shape. Edward Emerson Barnard was an American astronomer (1857 - 1923). He catalogued dark nebulas objects and his list covers 370 objects. Most of his work was done by taking photographs of the Milky Way. His best know discovery was the Barnard Star in 1916.