BETA CYGNI
DOUBLE STAR IN CYGNUS
(Image centered at: ra 19:31.32 / dec + 28:00)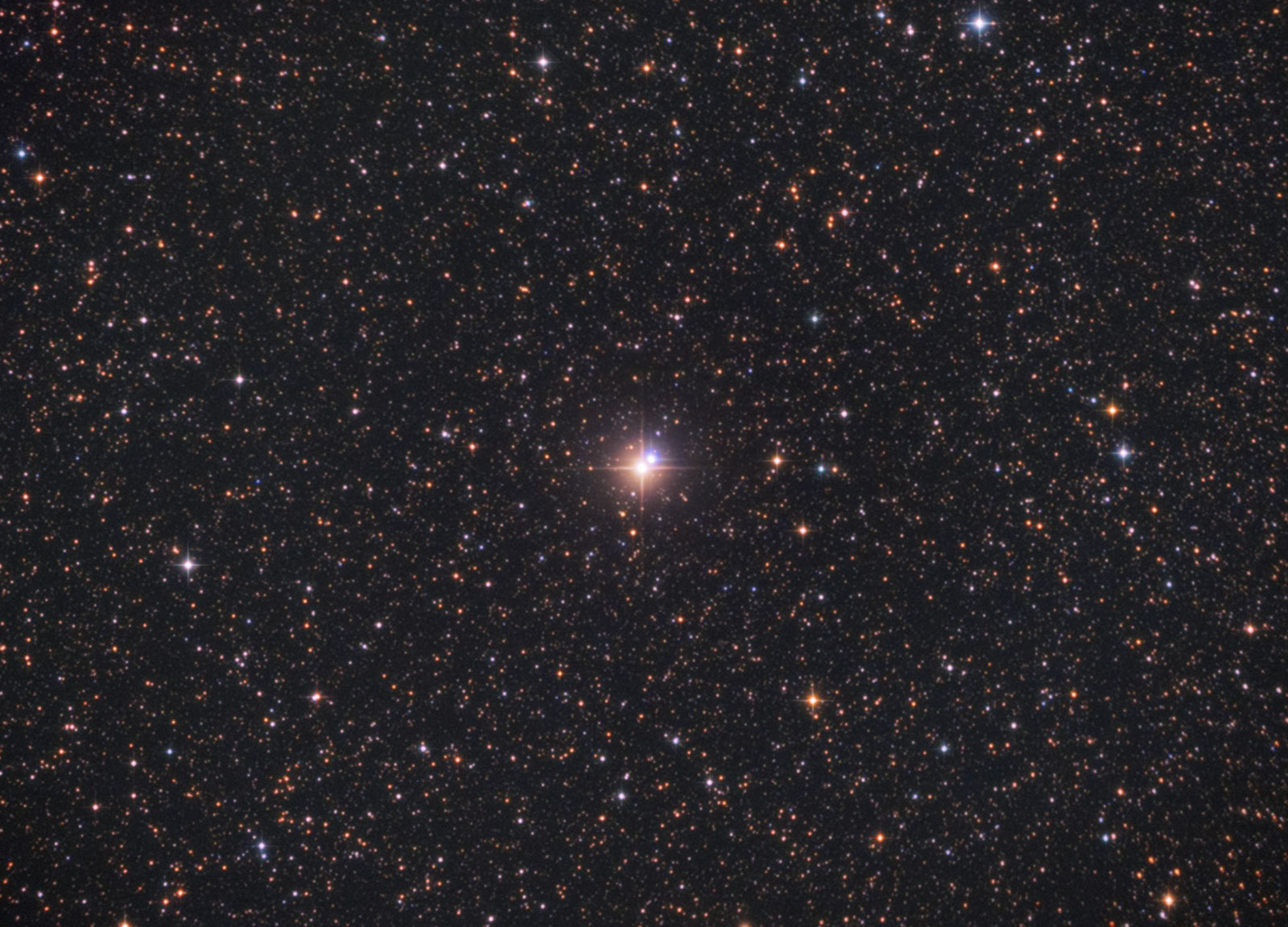 October 2020 - Home Backyard in Martinez, Buenos Aires, Argentina
---
DATA
TYPE: Double Star
VISUAL BRIGHTNESS: 2,9
APPARENT SEPARATION: 34,3 arc seconds
DISTANCE: 430 light years
IMAGE INFORMATION
SCOPE: ORION OPTICS UK 8" f5 Newtonian w/Televue Paracorr working at f5,75
CAMERA: QSI 583 WS
MOUNT: SKY WATCHER NEQ6
FILTERS: Baader LRGB Set
SKY CONDITIONS: Urban Skies
EXPOSURES: LRGB (10,10,10,10) all bin 1x1
OBJECT DESCRIPTION AND IMAGE SESSION
The primary star, Albireo Aa, is believed to be itself a triple star system. Is a bright yellow giant star of spectral type K2II. It has an apparent magnitude of 3,28. It is around 14,52 solar masses and a radius of about 69 time the size of the Sun. Albireo is cooler than our Sun with a surface temperature of 4.270 K average but is approximately 1200 brighter than our Sun.
Albireo B has around 3,84 solar masses and a radius calculated in 2,59 times the size of our Sun. It is pretty much hotter than Albireo Aa, since it has an average surface of 13,200 K. Albireo B is 230 times brighter than our Sun and it has been estimated to be much younger at around 100 million years.
Beta Cygni though is not the second brighter star in its constellation. It is actually fainter than Gamma Cygni, Delta Cygni and Epsilon Cygni.
---