BL DZ 1
Planetary Nebula in CENTAURUS
AKA PN G293.6+10.9; ESO 217-11
(Image centered at: ra 11h:50m / dec - 50º 34')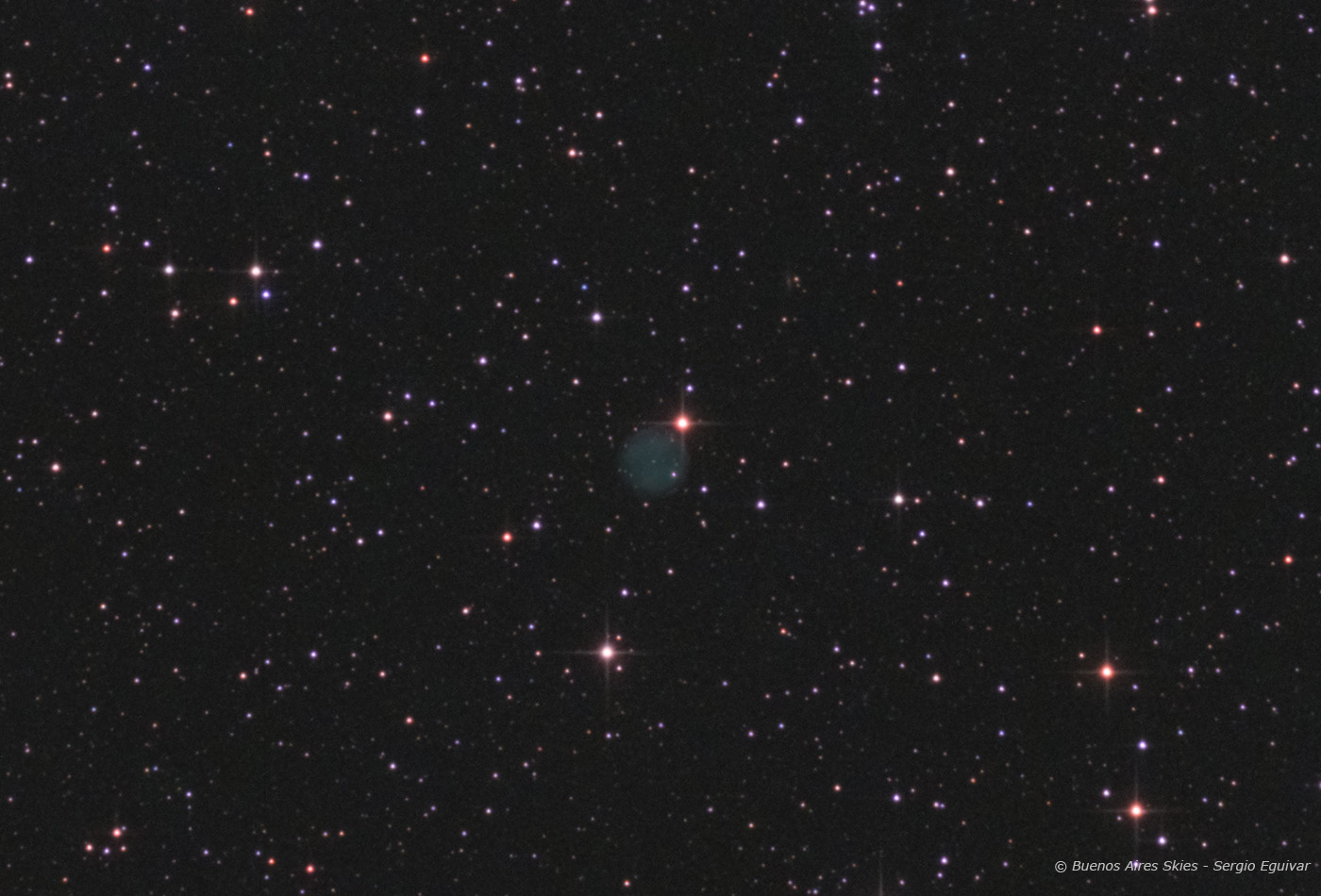 CLICK THE IMAGE FOR A LARGE VIEW
September 2021, Home Backyard in Martínez, Buenos Aires, Argentina
---
DATA
TYPE: Planetary Nebula
VISUAL BRIGHTNESS: NA
OBJECT SIZE: 1,4 arc minutes
DISTANCE: light years
IMAGE INFORMATION
SCOPE: 8" ORION OPTICS UK (Ultra Grade Optics) w/Televue Paracorr working at at f5,75
CAMERA: QSI 583 WS
MOUNT: SKY WATCHER NEQ6
FILTERS: Baader LRGB Set Astronomik 12nm OIII filter
SKY CONDITIONS: urban skies
EXPOSURES: LHAO3RGB (40,60,30,30,30)
OBJECT DESCRIPTION AND IMAGE SESSION
BlDz 1 is a circular symmetric planetary nebula located in the western area of the constellation of Centaurus. The nebula has it name after astronomers Adriaan Blaauw (ESO); I.J. Danziger (ESO) and Hans-Emil Schuster (La Silla, Chile), The discovery was published in August 1975 (*).
A blue plate taken with the ESO Schmidt Telescope was use to reveal its structure.
The object presents circular shape with weak lobes without a central hole. There appears a distinct secondary shell just outside the main nebula.
Difficult to image from my Bortle 8 location, however the OIII flter was somehow useful to contribute with some contrast and data to the RGB channel.
(*) Research Note
---