11
CANIS MAJOR - WIDE FIELD
Constellation
(Image centered at: ra 06h:46m / dec - 23║ 29')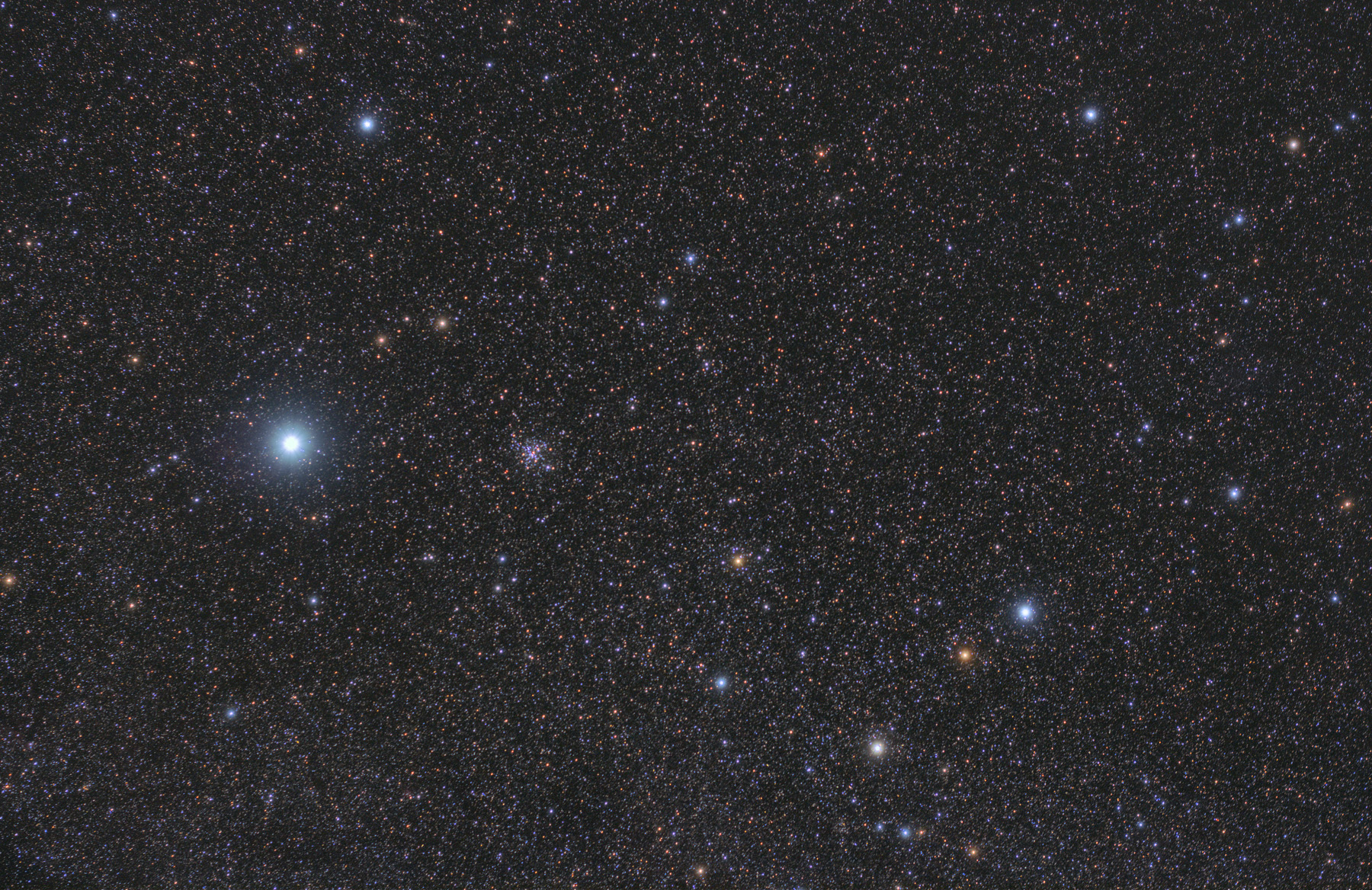 December 2021, 10 km East from JosÚ Ignacio, Maldonado, Uruguay
---
DATA
TYPE: Constellation
VISUAL BRIGHTNESS: N/A
OBJECT SIZE: FOV 20║ 50' x 16║ 00'
DISTANCE: N/A
IMAGE INFORMATION
SCOPE: 50 mm Canon lens stoped at 4,5
CAMERA: Canon 700D Hutech Modified
MOUNT: SYNTA EQ3 (unguided)
FILTERS: none
SKY CONDITIONS: Close to the Atlantic Sea. Bortle 4
EXPOSURES: Total of 60 minutes. (20 shots x 3 minutes)
OBJECT DESCRIPTION AND IMAGE SESSION
Took a portable (old) gear during last summer vacation in Uruguay, and drove to the east though the cost road. Found a place behind some bushes to place the mount and the Synta Eq3. A rough polar alignment and starting shooting 180 secs exposures with a 50 mm Canon lens. No computer, no auto guiding. Just the car battery to feed the EQ3 Synta old motors which behaved quite well.
Aiming to the Centre of Canis Majoris
Lots of nice star cluster are shown in the FOV. And also faint nebulosity structure surrounding the central region.
---
PUPPIS CENTRE AREA - WIDE FIELD
Labeled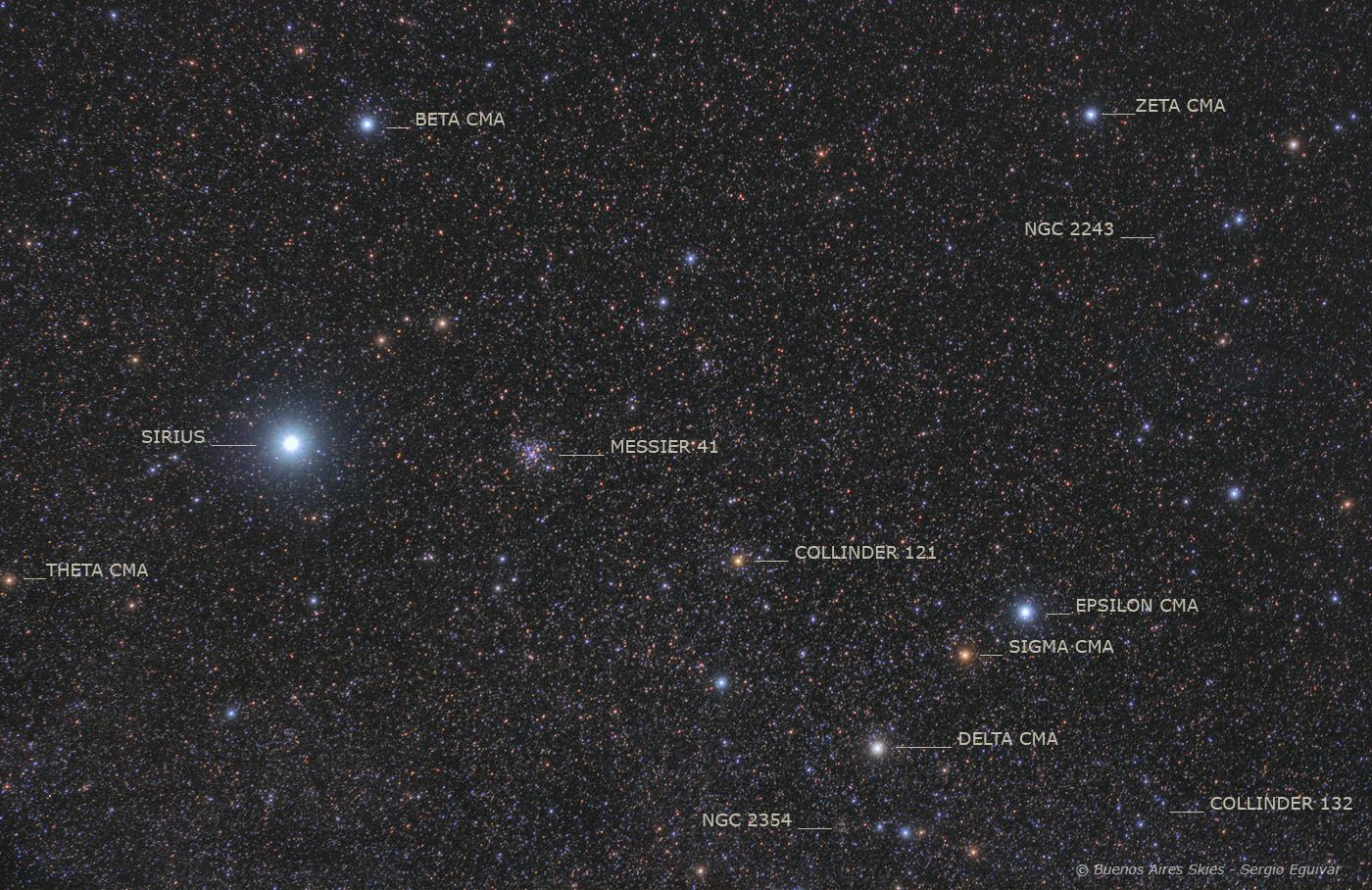 ---
Portable Gear Synta Eq3 with stepper motors
Canon 700D Hutech