SUNSET GREEN FLASH IN SAGITTARIUS
OVER PUNTA DEL ESTE, URUGUAY
(Image centered at: ra 18 h:57 m / dec - 22º 46')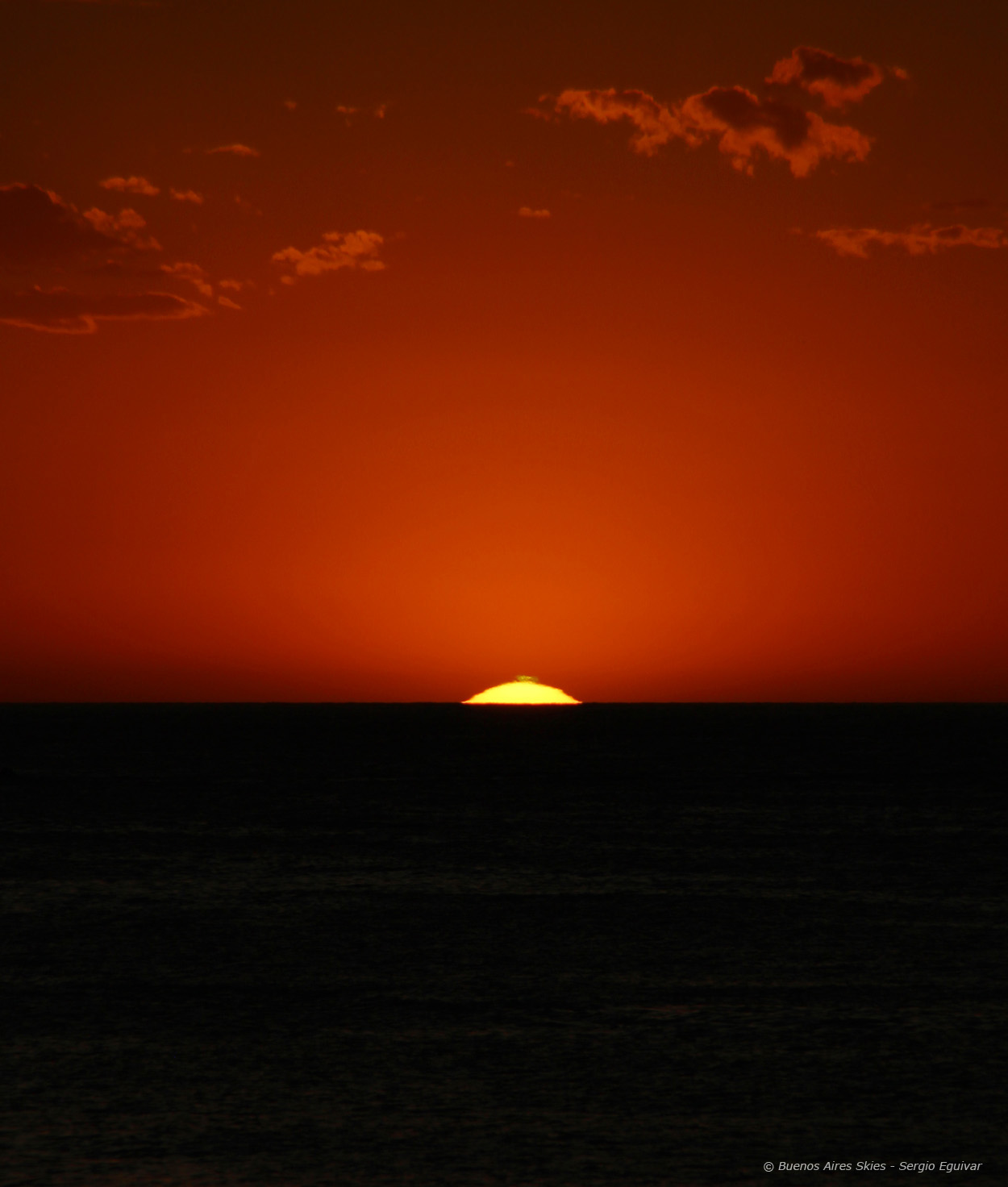 CLICK THE IMAGE FOR A HIGH RESOLUTION VIEW
January 3rf 2023, Parada 1, Playa La Mansa, Punta del Este Uruguay
---
DATA
TYPE: Atmospheric effect
APPARENT DIAMETER: Sun 31 arc minutes
APPARENT MAGNITUDE (V): -26.74
DISTANCE: 1 AU or 150 million kilometres
IMAGE INFORMATION
INSTRUMENT: Canon EF 200 mm lens
CAMERA: Canon EOS Rebel T6 (not modified)
MOUNT: Hand held
FILTERS: None
SKY CONDITIONS: urban skies - Bortle 7
EXPOSURES: 1/2000 secs
OBJECT DESCRIPTION AND IMAGE SESSION
The green flash and green ray are meteorological optical phenomena that sometimes occur transiently around the moment of sunset or sunrise. When the conditions are right, a distinct green spot is briefly visible above the Sun's upper limb; the green appearance usually lasts for no more than two seconds.
Green flashes occur because the Earth's atmosphere can cause the light from the Sun to separate, or refract, into different colors. Green flashes are a group of similar phenomena that stem from slightly different causes, and therefore, some types of green flashes are more common than others.
In this case I shoot from a nice spot in Punta del Este Uruguay a bit above the sea level.
---