IC 2966 AKA ESO 94-EN8
BRIGHT EMISSION AND REFLECTION NEBULA IN MUSCA
(ra: 11.50,04/ dec -64:54)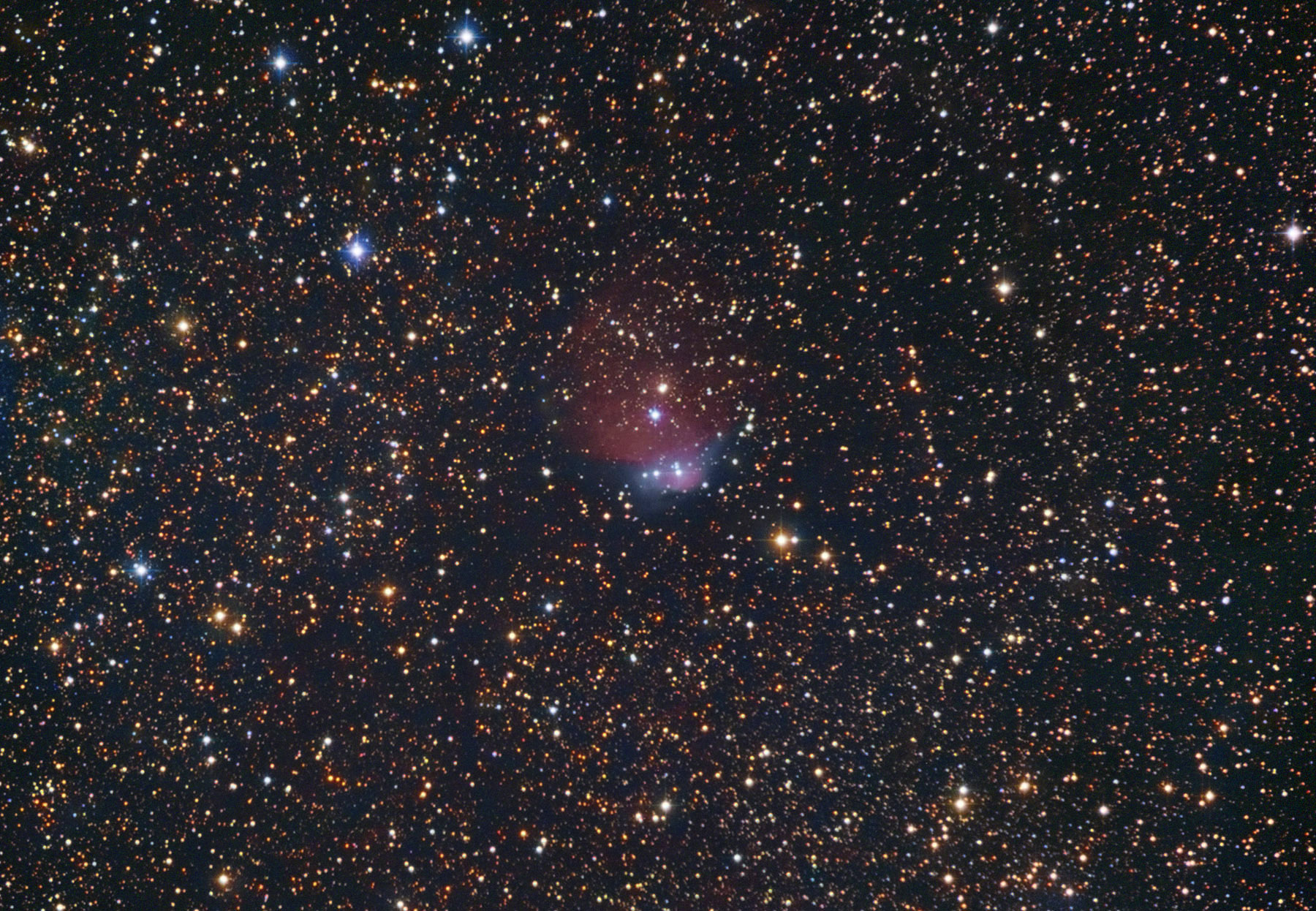 March 2020 - Home Backyard in Martinez, Buenos Aires, Argentina
---
DATA
TYPE: Emission and Reflection Nebula
Apparent Magnitude: not fount
Apparent size: 3 x 3 arc minutes
DISTANCE: not found
IMAGE INFORMATION
OPTICS: 8" f5 Orion Optics Reflector with Televue Paracorr working at 5.75
CAMERA: QSI 583 WS
FILTERS: Baader LRGB
MOUNT: Sky Watcher NEQ6
SKY CONDITIONS: Seeing acceptable.
EXPOSURES: LHaRGB (90,120,40,40,40) Ha bin 2x2
OBJECT DESCRIPTION AND IMAGE SESSION
Located almost 2 degrees from IC 2944 at the south east lies IC 2966. Could not found much information about this object nor many colour pictures, probably because it is outshined by it magnificent neighbour IC 2944.It was discovered by Scottish astronomer James Dunlop in May 1826 from Australia.
The reflection component of the nebula came very well, however the hydrogen surrounded area was very faint from my home location.