IC 4603 BRIGHT NEBULA COMPLEX
OPHIUCHUS - (ra: 16:25.6 / dec -24:28)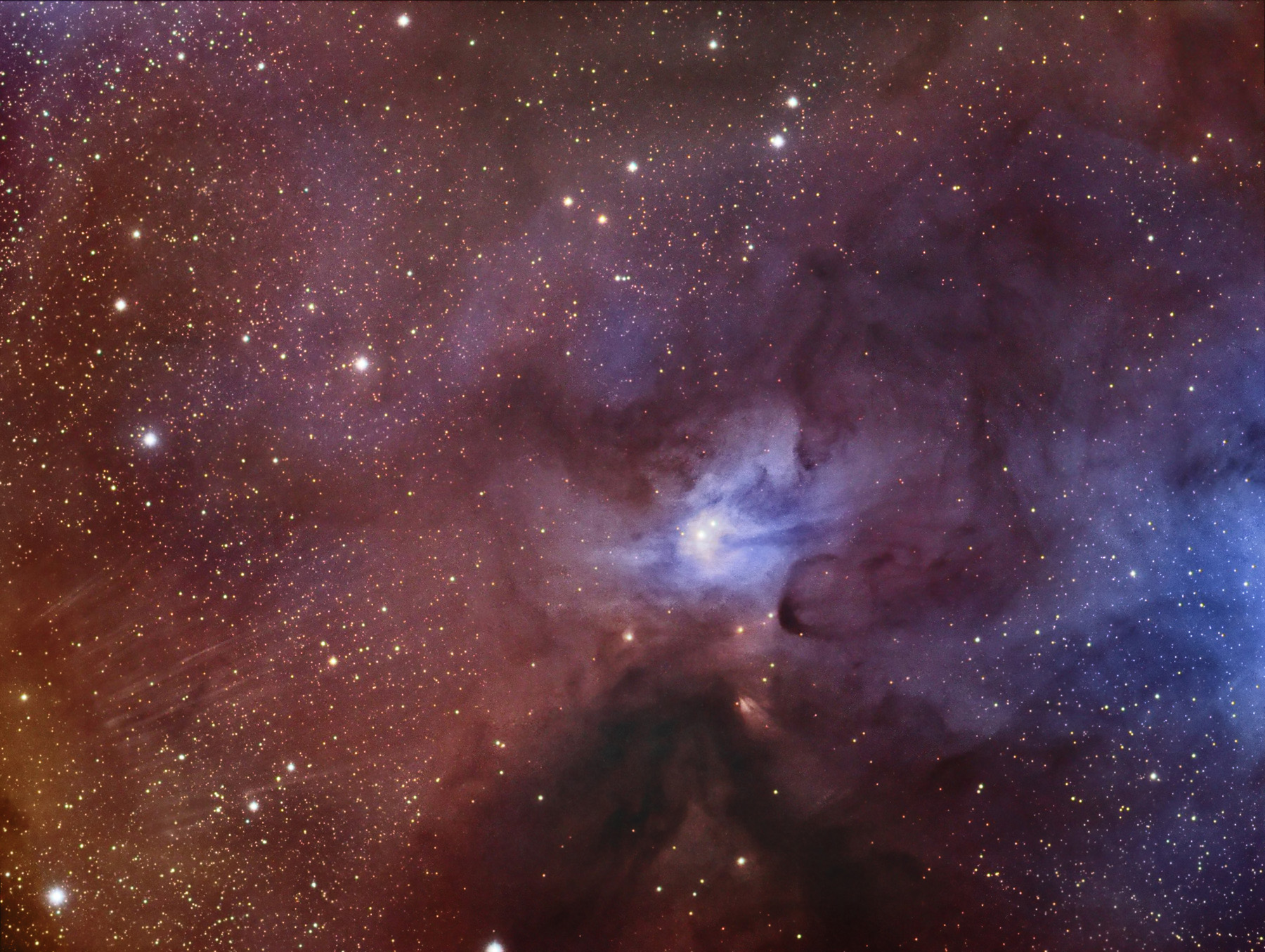 July 2012, Arca de Noe - Rama Caída Mendoza, Argentina
---
DATA
TYPE: Emission Nebula Complex
VISUAL MAGNITUDE: NA / Central Star SAO 184.376: 7.88
SIZE: FOV 120 X 90 arc minutes. IC 4603 35 X 20 arc minutes
DISTANCE: 443 light years +/- 62 light years for central star SAO 184.376
IMAGE INFORMATION
SCOPE: TMB SS 92 working at f6 (roughly)
CAMERA: QSI 583 WS
GUIDING: LodeStar in Orion Short Tube 80/400 PHD Guiding
FILTERS: Baader LRGB Set
SKY CONDITIONS: Rural Skies with some street lights 70 meters away.
EXPOSURES: LRGB (90,30,30,30) for a total exposure time of 3 hours
PROCESSING: Images Plus / Photoshop CS2 - no darks applied.
OBJECT DESCRIPTION AND IMAGE SESSION
IC 4603 is part of the colourful Rho Ophiuchus Nebula Complex and is framed in the center of the image. The bluish clouds are formed by interstellar dust shining because the light reflected by the stars. The yellowish nebula comes out of the material ejected by giant star Antares which is not in the image, but its reflection can be seen in the left side. At the right it can be seen the incipient shapes of the Rho Ophiuchus nebula complex IC 4604 Dense dust clouds are opaque to visible light and can completely hide background stars.