COMET LOVEJOY C/2014 Q2
CROSSING COLUMBA TOWARDS LEPUS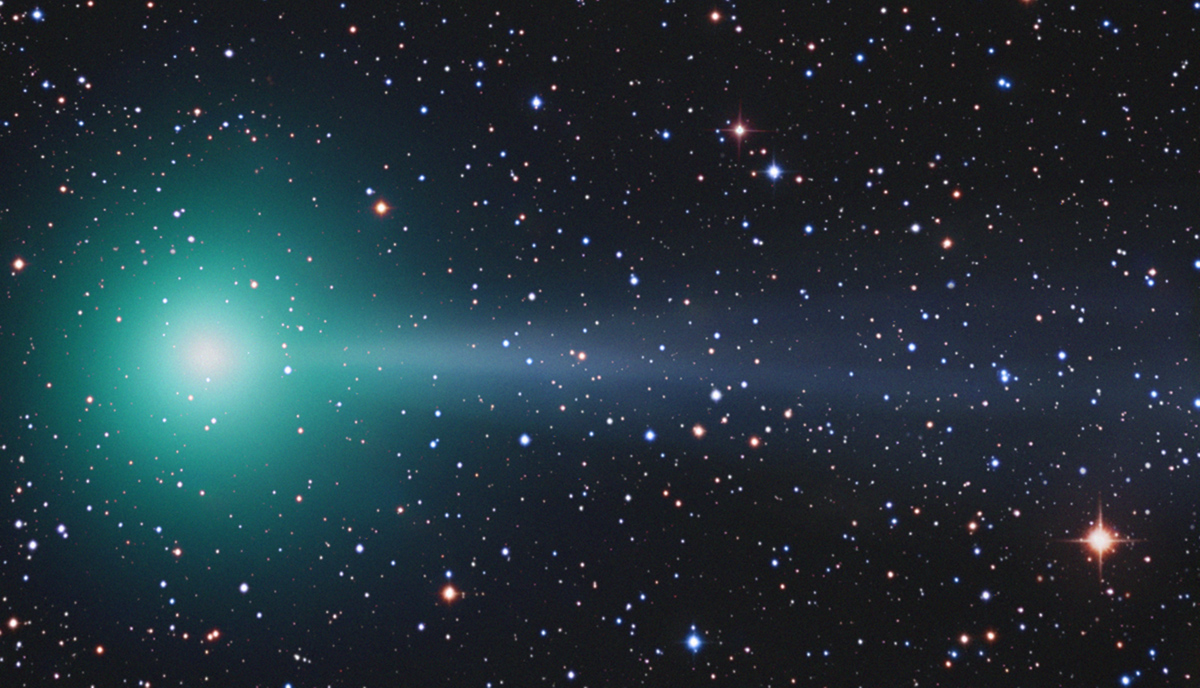 December 2014 - Camping La Porteņa, San Antonio de Areco, Buenos Aires, Argentina
---
DATA
Type: Comet
Apparent Magnitude: 6.77 (estimated)
Apparent diameter: N/A
Distance: 0.5 AU
IMAGE INFORMATION
TELESCOPE: 8" Orion Optics UK Mirror with Televue Paracorr (1150 mm focal length)
CAMERA: QSI 583 WS
FILTERS: Baader LRGB
SKY CONDITIONS: rural skies.
EXPOSURES: RGB (12,12,12)
OBJECT DESCRIPTION AND IMAGE SESSION
Terry Lovejoy discovered C/2014 Q2 in August this year from his observatory in Brisbane, Australia. It can be seen with binoculars. It will pass close to planet Earth on January 7 while it will be close to the sun by January 30th. This comet should return again in about 8.000 years.