MESSIER 54
(GLOBULAR CLUSTER IN SAGITTARIUS)
(Image Centred at ra 18h:55m / dec -30:29)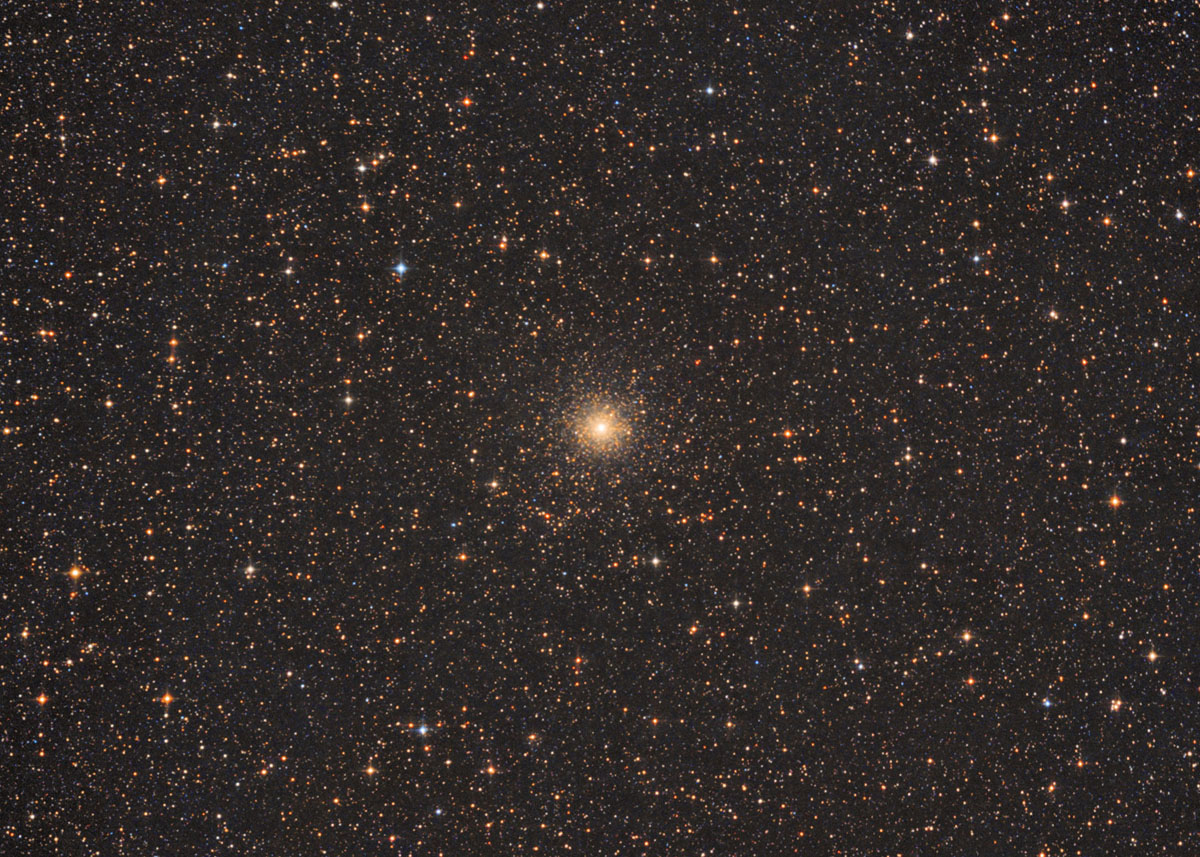 CLICK THE IMAGE FOR A HIGHER RESOLUTION VIEW
September 2019 - Home Backyard in Martinez, Buenos Aires, Argentina
---
DATA
Type: Globular Cluster, Class III
Apparent Magnitude: 8,4
Apparent diameter: 12.0 arc minutes
Distance: 90.400 light years
IMAGE INFORMATION
OPTICS: 8" f5 Orion Optics Reflector with Televue Paracorr working at 5.75
CAMERA: QSI 583 WS
FILTERS: Baader LRGB
MOUNT: Sky Watcher NEQ6
SKY CONDITIONS: Urban Skies.
EXPOSURES: LRGB (30,30,30,30) RGB shots at bin 2x2
OBJECT DESCRIPTION AND IMAGE SESSION
Messier 54 was discovered by Charles Messier in July 1778. He described it as "very faint" from his location in Paris. William Herschel could resolve its outer regions in 15th and a few 14th magnitude stars. Messier 54 (aka NGC 6715) belongs to our Milky Way's satellite Sagittarius Dwarf Elliptical Galaxy.
Even though the Globular is now understood to lie outside the Milky Way, it will become part of our Galaxy in the future. The gravitational pull of our large galaxy is slowly engulfing the Sagittarius dwarf galaxy which will eventually merge with the Milky Way to create one larger galaxy.
Under rural skies, Messier 54 can be spotted most easily during August. Binoculars will resolve a small patch of light in the sky. Larger telescopes are needed to resolve individual stars. (*)
(*) Source SEDS / NASA
---