M 104 – EL SOMBRERO GALAXY
Virgo
(ra: 12:40,0/ dec -11:37)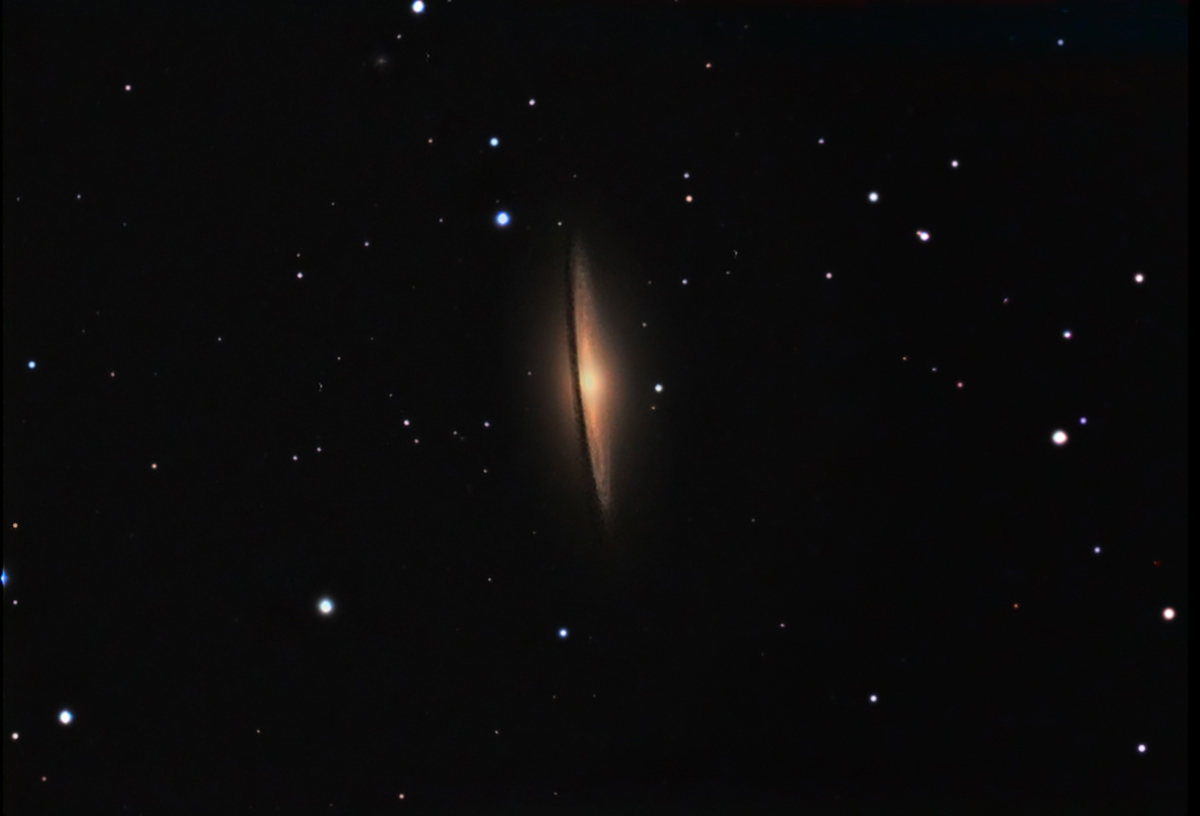 ---
DATA
TYPE: Spiral Galaxy
VISUAL MAGNITUDE: 8.4
SIZE: 8.9 arc minutes
DISTANCE 50 Million light years
OBJECT DESCRIPTION
The Sombrero Galaxy is named after is appearance with the Mexican Hat. M104 is equivalent at 800 billion of solar masses. It gathers a super massive black hole in its nucleus containing 1 billion of solar masses. Black holes of this type are usually found in Galaxies that have very active cores. However the energy out flow of M104 is less than expected, presumably because the interaction of the mentioned black hole with the galactic disc.
IMAGE INFORMATION
SCOPE: Celestron C8 (SCT) Vixen GPDX Mount. Sky Sensor 2000
SKY CONDITIONS: VISUAL MAGNITUDE 4
CAMERA: Starlight Xpress SXVF H9 – @f 6.3
FILTERS: Astronomik Type II for RGB / IDAS LPS II for Luminance
EXPOSURES: LRGB (40,12,12,12)
IMAGE ACQUISITION: Astro Art 3.0 CCD Control Interface 3.7 Plug in
PROCESSED: Calibration RL Deconvolution in Images Plus. No Darks removed. Photoshop CS.
---
M 104 – EL SOMBRERO GALAXY
Close Up