MESSIER 26
OPEN STAR CLUSTER IN SCUTUM
(Image Centred at ra 18h:45m / dec -09:24)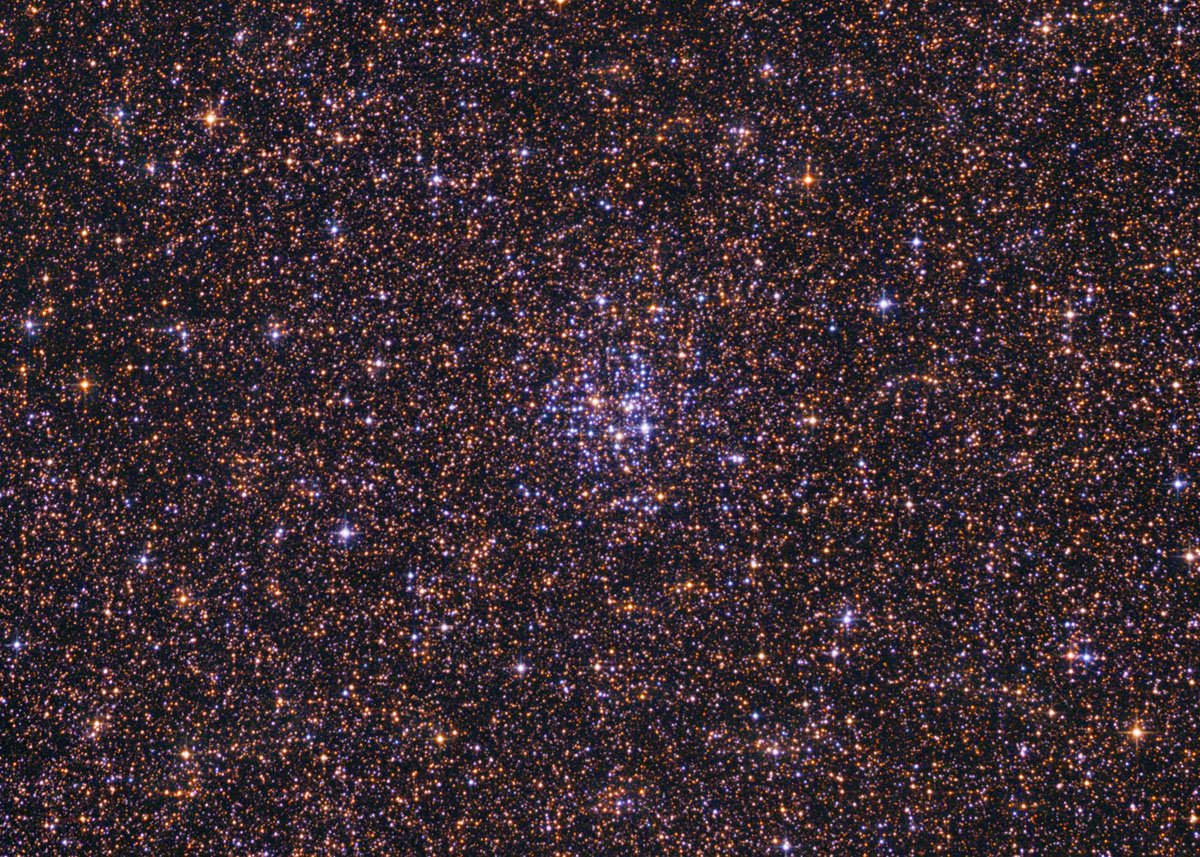 CLICK THE IMAGE FOR A HIGH RESOLUTION VIEW
August 2014 - Camping La Porteņa, San Antonio de Areco, Buenos Aires, Argentina
---
DATA
Type: Open Star cluster
Apparent Magnitude: 8
Apparent diameter: 15 arc minutes
Distance: 5.000 light years
IMAGE INFORMATION
TELESCOPE: 8" Orion Optics UK Mirror with Televue Paracorr (1150 mm focal length)
CAMERA: QSI 583 WS
FILTERS: Baader LRGB
SKY CONDITIONS: rural skies.
EXPOSURES: LRGB (20,20,20,20) LRGB
OBJECT DESCRIPTION AND IMAGE SESSION
Not as impressive as Messier 11, Messier 26 is still a nice and tight beautiful open star cluster. Its core or nucleus present the particularity of not being so dense, most likely caused by an obscuring cloud of interstellar matter between the object and our Earth perspective. The cluster spans across a distance of 22 light years and its age is calculated in 89 million years.
Messier discovered the cluster the night of June the 20th in 1764 with a refractor of 3 feet focal length he was not able to distinguish any star but the object appeared to him as a nebula form.
It was the first target of the night. Scutum was going west below the trees of our site. Despite the low declination a good deal of star background was captured in the 80 minutes of total exposure.