MESSIER 29
OPEN STAR CLUSTER IN CYGNUS
(Image Centred at ra 20h:24m / dec +38:32)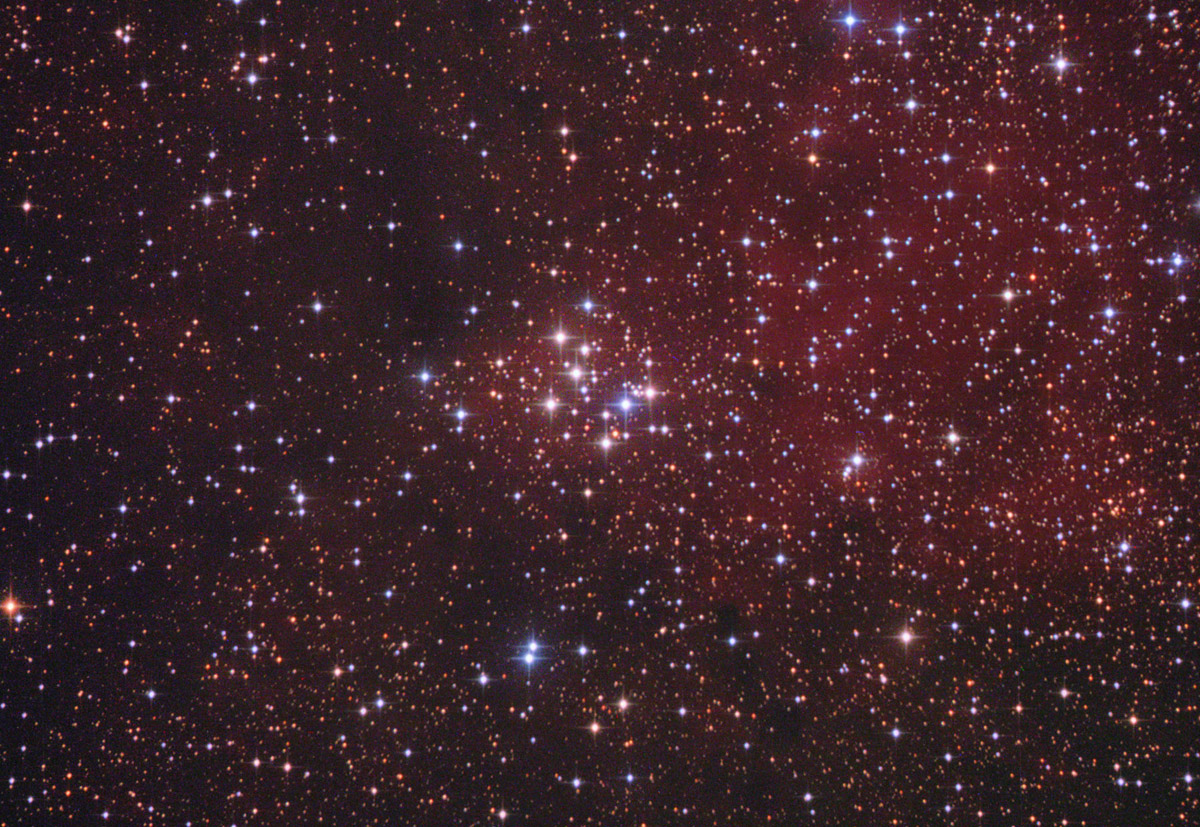 CLICK THE IMAGE FOR A HIGH RESOLUTION VIEW
September 2014 - Camping La Porteņa, San Antonio de Areco, Buenos Aires, Argentina
---
DATA
Type: Open Star cluster
Apparent Magnitude: 7.1
Apparent diameter: 7 arc minutes
Distance: 4.000 to 7000 light years
IMAGE INFORMATION
TELESCOPE: 8" Orion Optics UK Mirror with Televue Paracorr (1150 mm focal length)
CAMERA: QSI 583 WS
FILTERS: Baader LRGB
SKY CONDITIONS: rural skies.
EXPOSURES: LHaRGB (20,30,30,30,30) LRGB
OBJECT DESCRIPTION AND IMAGE SESSION
Another one of the originals discoveries of Charles Messier, M 29 was catalogued in July 29th of 1764. This object is the lower in declination I have ever imaged from Buenos Aires. Despite the mentioned, the cluster can be easily seen with binoculars within an impressive populated area of stars near gamma cygni. The linear diameter of the cluster is 11 light years, and its age is estimated in 10 million years. Its five hottest stars are all giants.
The cluster is very easy to find: just 1.7 degrees South and little East from Gamma Cygni (Sadr). From southerners observers the best time to see the object is by the end of the winter and the beginning of Spring.