M 55 - GLOBULAR CLUSTER
Sagittarius
(ra: 19,40.0 / dec -30:58)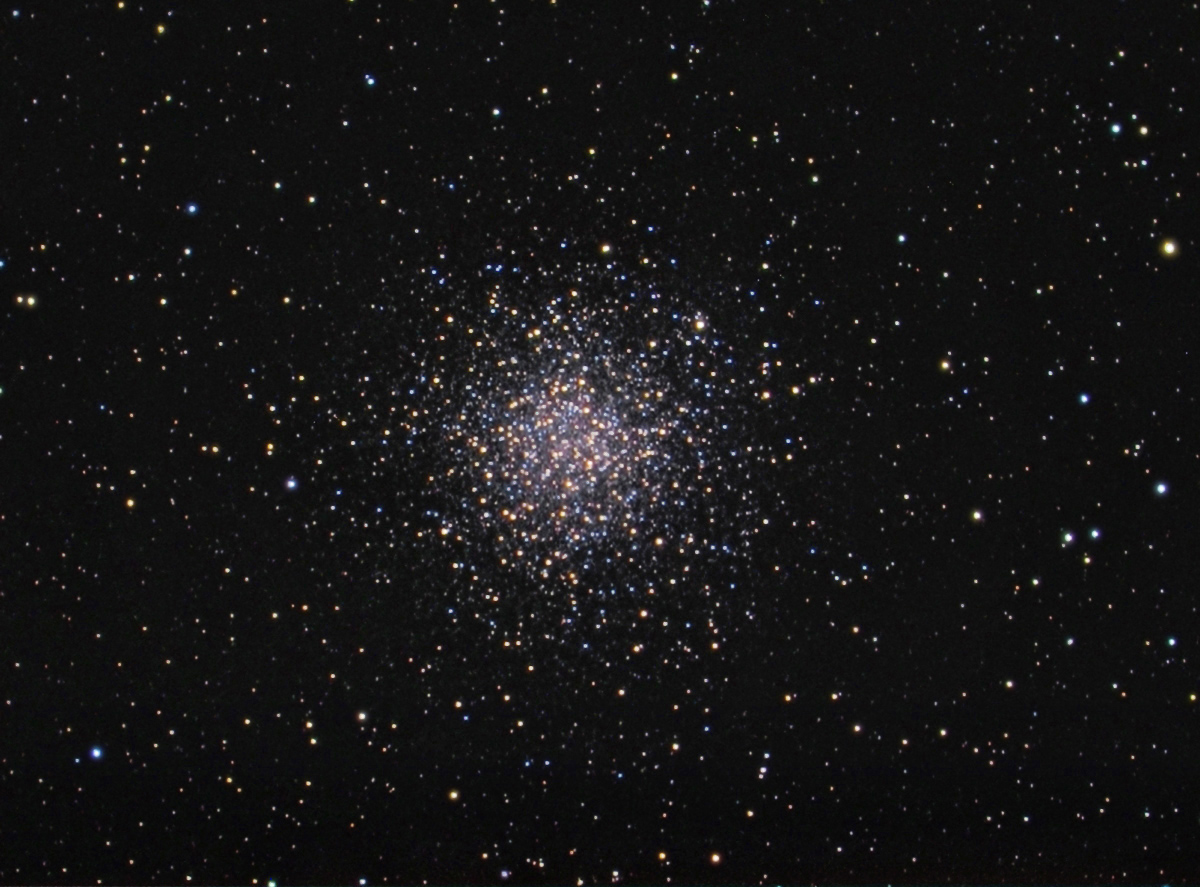 ---
DATA
TYPE: Globular Cluster Class XI
VISUAL BRIGHTNESS: 6.3
SIZE (apparent): 19 arcs minutes
DISTANCE: 17300 light years
DATE: July the 12th 2008
OBJECT DESCRIPTION
M55 is an impressive object to image. Its visual size equals two thirds from the size of a full moon, however its diameter extends to 100 light years. The total luminosity might be 100.000 times our Sun.
M55 can be seen from rural skies with binoculars and shows a grainy structure. It was discovered by Lacaille in June 16 1752 while he was observing from South Africa. Charles Messier catalogued the 24th July of 1778 (*)
I was planning to shot this object from quite a while. The night was hazy and the corrector plate got misty. I used a hair dryer between each filter thus the subs exposures were cut to 180 secs, but unfortunately the red channel suffered from dew before I was able to take it out.
(*) Source: SEDS.
IMAGE INFORMATION
SCOPE: Celestron SCT 8 " @ f6.3
MOUNT Vixen GPDX with Sky Sensor 2000
SKY CONDITIONS: Hazy night
CAMERA: Starlight Xpress SXVF H9
FILTERS: Astronomik Type II, IDAS LPS II for Luminance
EXPOSURES: LRGB (18,18,18,18) 180 seconds subs
GUIDING: Orion Short Tube 80/400. SXV Guide Head
IMAGE ACQUISITION: Astro Art and CCD Control Interface 3.72
CALIBRATED: flats only in ImagesPlus. Richardson Lucy Deconvolution PROCESSING: Photoshop CS
---