MOON AND VENUS
In Virgo
(September 11th 2010 - 13:10 UT)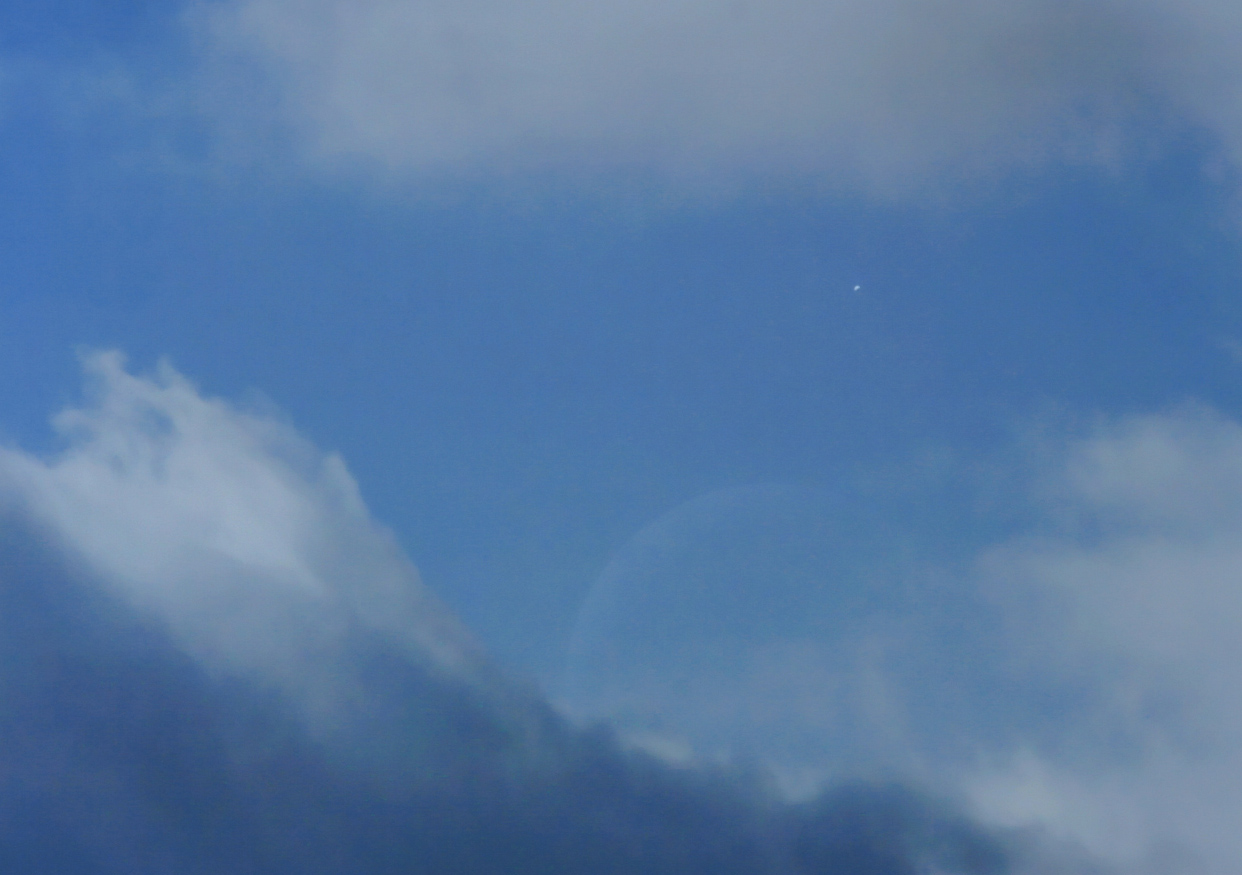 SEE A PICTURE OF THE TMB IN MY HOME BACKYARD
September 2010, Carmen Arriola de Marín School, San Isidro
Buenos Aires, Argentina
---
DATA
TYPE: Moon and Planet
PHASE: Moon 14% & Venus 35%
SEPARATION: around 50 arc minutes (center to center)
DISTANCE: Moon 367.403 km Venus 0.5097 AU
OBJECT DESCRIPTION AND IMAGE SESSION
Inspired by Ivan Eder, some time ago I started looking for the relative closest position of Venus and our Moon. Both objects were about to meet relative low in the horizon, and it could be a problem. So the idea was to look for a place with a very good East. My sons school had a nice view of the Rio de la Plata, so finally I choose cool site with a wide East view.
By 8.30 everything was set. The low horizon was cloudy and from time to time I had some windows of white blue and foggy sky. No chance to spot the Moon so low and with too many clouds. After 10.00 AM (local time) the clouds started to go away. Over the phone Miguel de Laurenti (Director of Mercedes Observatory), gave me some coordinates with the Sun as a starting point. I used the typical hands measures to reach the area and after some minutes I was able to meet the occasional couple.
The picture is not very clear, but the transparency was too bad. No matter that I was very happy to be able to to catch the Conjunction so close, which was the main idea. According the Sky Map the objects are at 51 arc minutes (from center to center). With some effort it can be distinguished Venus phase.
IMAGE INFORMATION
SCOPE: TMB 92 SS L Triplet APO f5.5
SKY CONDITIONS: Cloudy Morning - Transparency bad.
CAMERAS: Canon 20Da
FILTERS: None
EXPOSURES: One JPG Shot 1/4000
GUIDING: none
PROCESSING: Photoshop CS
---
THOMAS M. BACK - TMB92 SIGNATURE SERIES L
TRIPLET APO
Handsome Looking from my Home Backyard !!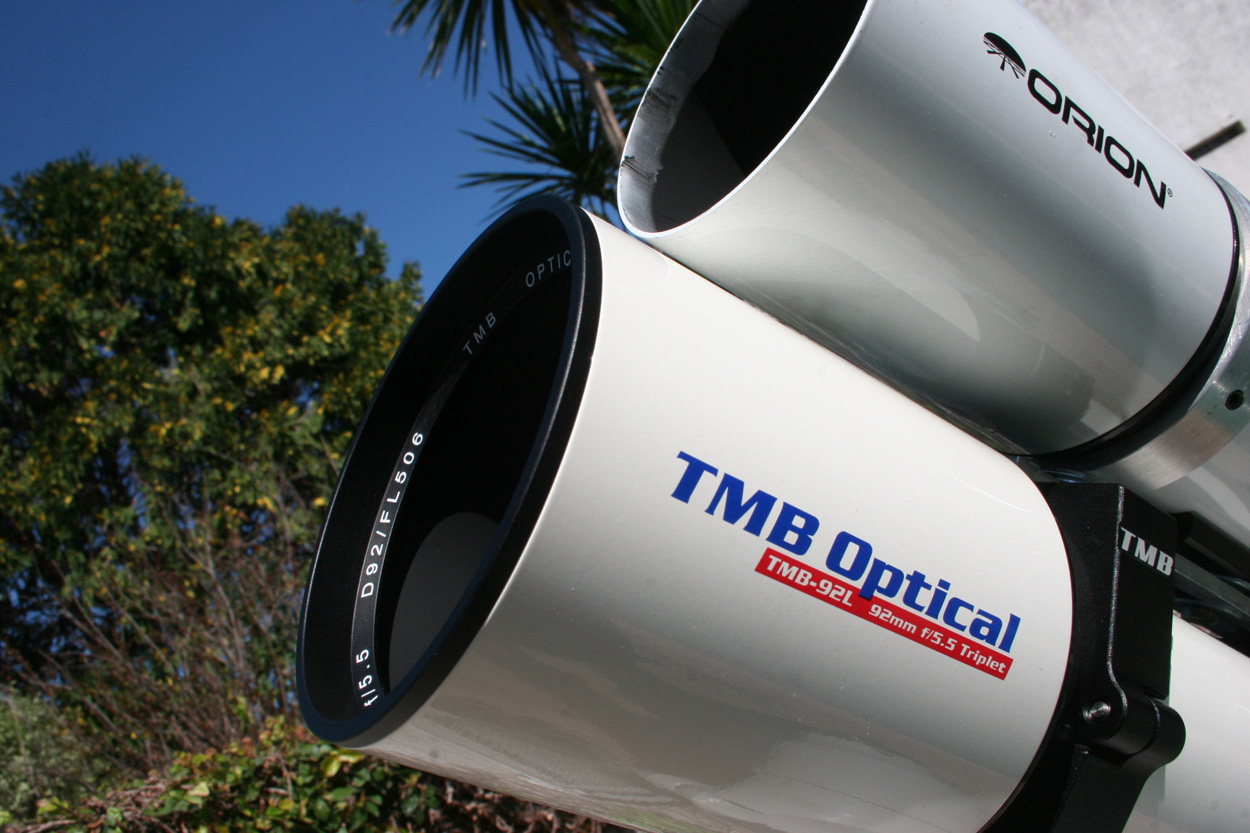 Canon 20Da in Automatic