NGC 1097 BARRED GALAXY IN FORNAX
SEYFERT TYPE
(ra: 02.46,3/ dec -30:17)
This Image was taken and calibrated by Ezequiel Bellocchio using top notch equipment kindly provided and assisted by Mr. Daniel Verschatse from his observatory in Hacienda Los Andes Chile.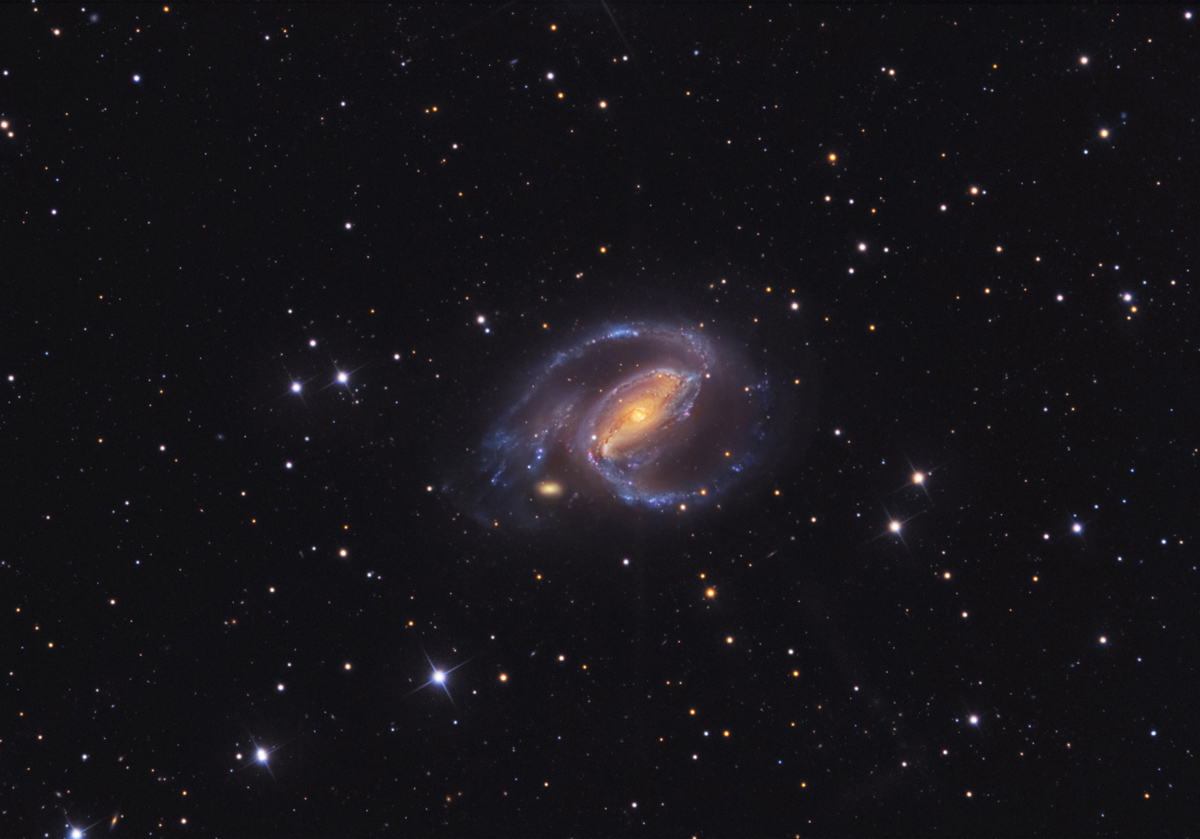 December 2012 - Hacienda Los Andes - Chile
Collaboration with Ezequiel Bellocchio AstroPilar - Daniel Verschatse Antilhue -
CLICK IN THE IMAGE FOR A HIGH RESOLUTION VIEW
---
DATA
TYPE: Seyfert Galaxy
Apparent Magnitude: 9,3
Apparent Diameter: 9.4 x 6.6 arc minutes
Distance: 45 Millions lights years
IMAGE INFORMATION
SCOPE: RCOS 14.5" Ritchey-Chrétien @ f/9
CAMERA: SBIG STL 11000
FILTERS: Astronomik type II
SKY CONDITIONS: Andes Skies
EXPOSURES: LRGB (70,30,30,40)
OBJECT DESCRIPTION AND IMAGE SESSION
NGC 1097 is a bright Seyfert Galaxy with an active nucleus. This Galaxy is also known because it has the longest optical Jets of any known galaxy. The Jets have a very low surface brightness and are only visible in deep exposure using aggressive data manipulation. Jets were discovered by Halton Arp in 1975 and their nature has remained controversial.
During December 2012 a trip to Los Andes was organized which unfortunately I was not able o participate. Nevertheless Ezequiel was kind in providing the raw files to process this image from one of the best skies around.