NGC 1300
SPIRAL GALAXY - ERIDANUS
(Image centered at ra: 03:19.7 / dec -19:25)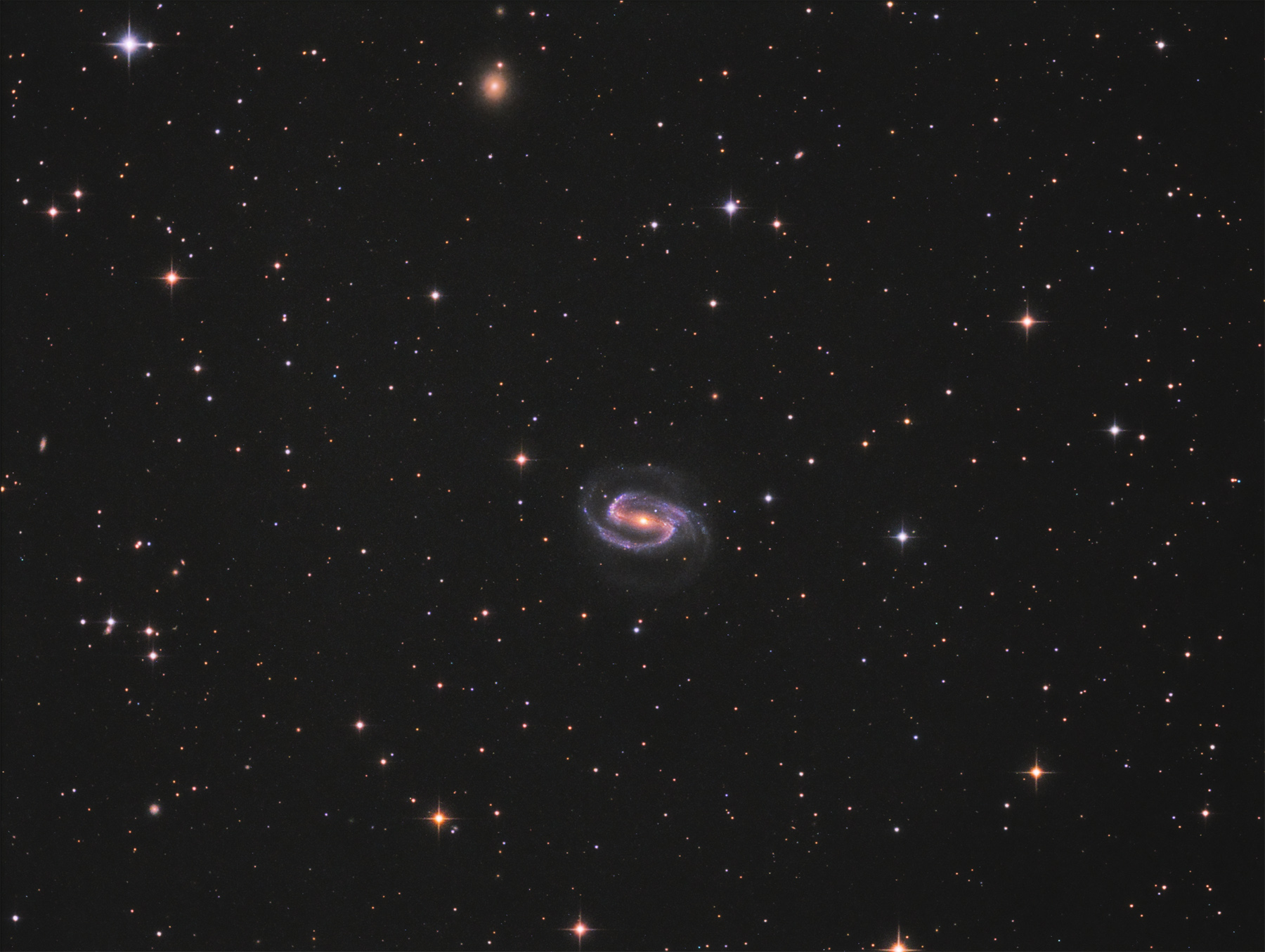 September 2019 - Camping La Porteņa, San Antonio de Areco, Buenos Aires, Argentina
---
DATA
TYPE: Spiral Galaxy
APPARENT MAGNITUDE: 10,3
APPARENT DIAMETER: 6,20 x 4,1 arc minutes
DISTANCE: 70 Millions light years
IMAGE INFORMATION
SCOPE: ORION OPTICS UK 8" f5 Newtonian w/Televue Paracorr working at f5,75
CAMERA: QSI 583 WS
MOUNT: SKY WATCHER NEQ6
FILTERS: Baader LRGB Set
SKY CONDITIONS: Rural Skies.
EXPOSURES: LRGB (90,30,30,30)
OBJECT DESCRIPTION AND IMAGE SESSION
Some 70 millions lights years away from Earth lies NGC 1300 in the constellation of Eridanus. The galaxy is face one and spans over 100.000 light years and is predominantly dominated by its central bar and impressive spirals arms. Despite the distance, astronomers had studied this galaxy intensively looking for information that might reveal explanations about the nature of our own Milky Way. The image also shows a handful of remote galaxies that may be 5 times as distance. Like other spiral galaxies NGC 1300 is supposed to have a super massive central black hole.