NGC 2164, 2158, 2159 & 2172
GLOBULAR CLUSTERS IN THE LMC
(ra: 05h 58' 54"/ dec -68º 31')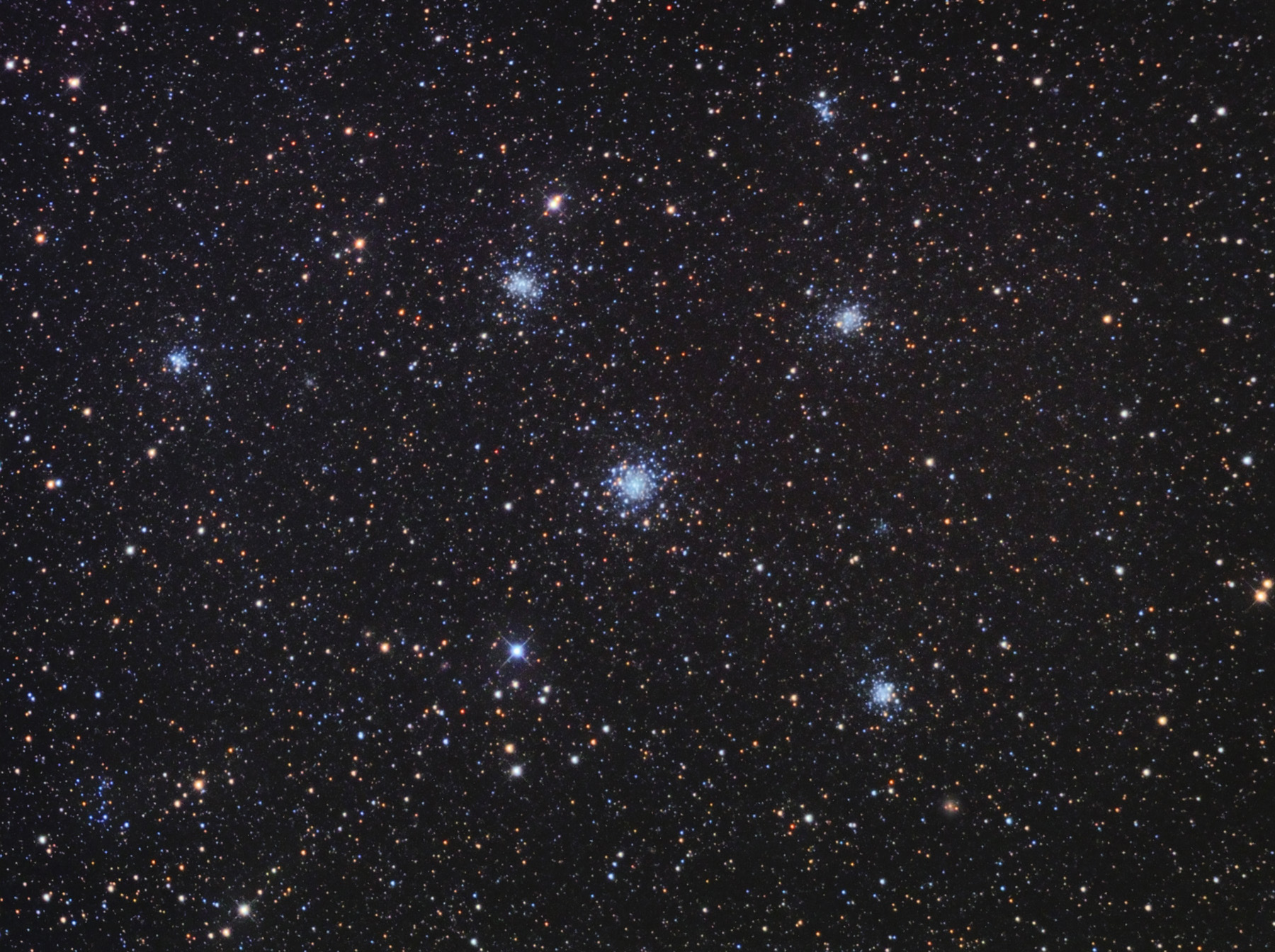 January 2013, - Camping La Porteña, Areco, Buenos Aires - Argentina
---
DATA
TYPE: Globular Clusters
APPARENT MAGNITUDE: NGC 2164 10.3; NGC 2158 11.4; NGC 2169 11.4; NGC 2172 11.8
APPARENT DIAMETER: NGC 2164 2.5 arc minutes; NGC 2158 1.1 arc minutes; NGC 2169 54 arc secs ; NGC 2172 1.7 arc minutes
DISTANCE: 179 k light years
IMAGE INFORMATION
SCOPE: AT RC 8" Astrograph Ritchie Chrétien
CAMERA: QSI 583 WS
GUIDING: Off Axis / SX LodeStar / PHD Guiding
FILTERS: Baader LRGB Set
SKY CONDITIONS: Rural Skies.
EXPOSURES: LRGB (60,30,30,30) - RGB bin 2x2
OBJECT DESCRIPTION AND IMAGE SESSION
These three tights Globular Cluster do not belong to our Milky Way but to galaxy neighbour the Large Magellanic Cloud in Dorado. There are very compact and also fits into a very small FOV. It is very unlikely to find a tight quartet like this in our galaxy.
NGC 2164 was discovered by James Dunlop from Paramatta, New South Wales and included as Nº 194 in his catalogue of 1827 using an 9 inches f12 telescope.
---