NGC 2421
(OPEN CLUSTER IN PUPPIS)
(Image Centred at ra 7h:36.3m / dec -20:37)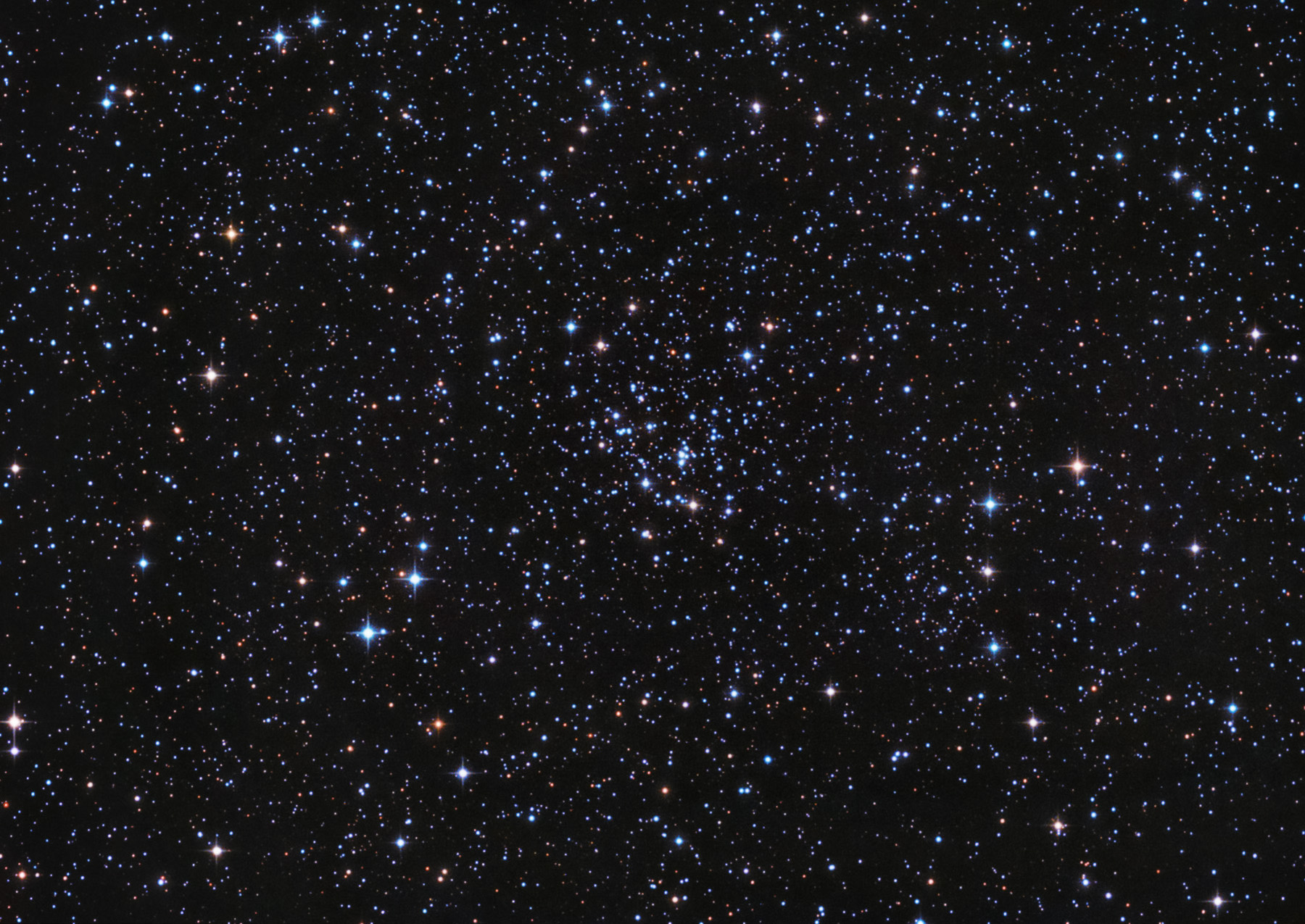 November 2015 - Home Backyard in Martinez, Buenos Aires, Argentina
---
DATA
Type: Open Cluster
Apparent Magnitude: 8.3
Apparent diameter: 8 arc minutes
Distance: approximately 7100 lights years (2181 pc)
IMAGE INFORMATION
OPTICS: 8" f5 Orion Optics Reflector w/Hubble Optics Secondary Mirror and Televue Paracorr working at 5.75
CAMERA: QSI 583 WS
FILTERS: Baader LRGB
MOUNT: Sky Watcher NEQ6
SKY CONDITIONS: urban skies with full Moon
EXPOSURES: RGB (30,30,30) RGB shots at bin 1x1 with synthetic Luminance.
OBJECT DESCRIPTION AND IMAGE SESSION
NGC 2421 is located in very rich star field area close to the northern border of the constellation of Canis Major. The cluster present a triangular shape and contains around 70 of similar magnitude evenly distributed along 8 to 10 arc minutes. The cluster is very loose but its stand out form the stellar background.
---