NGC 2442
BARRED SPIRAL GALAXY IN VOLANS (Flying Fish)
(Image centered at: ra 07:36 / dec - 69:31)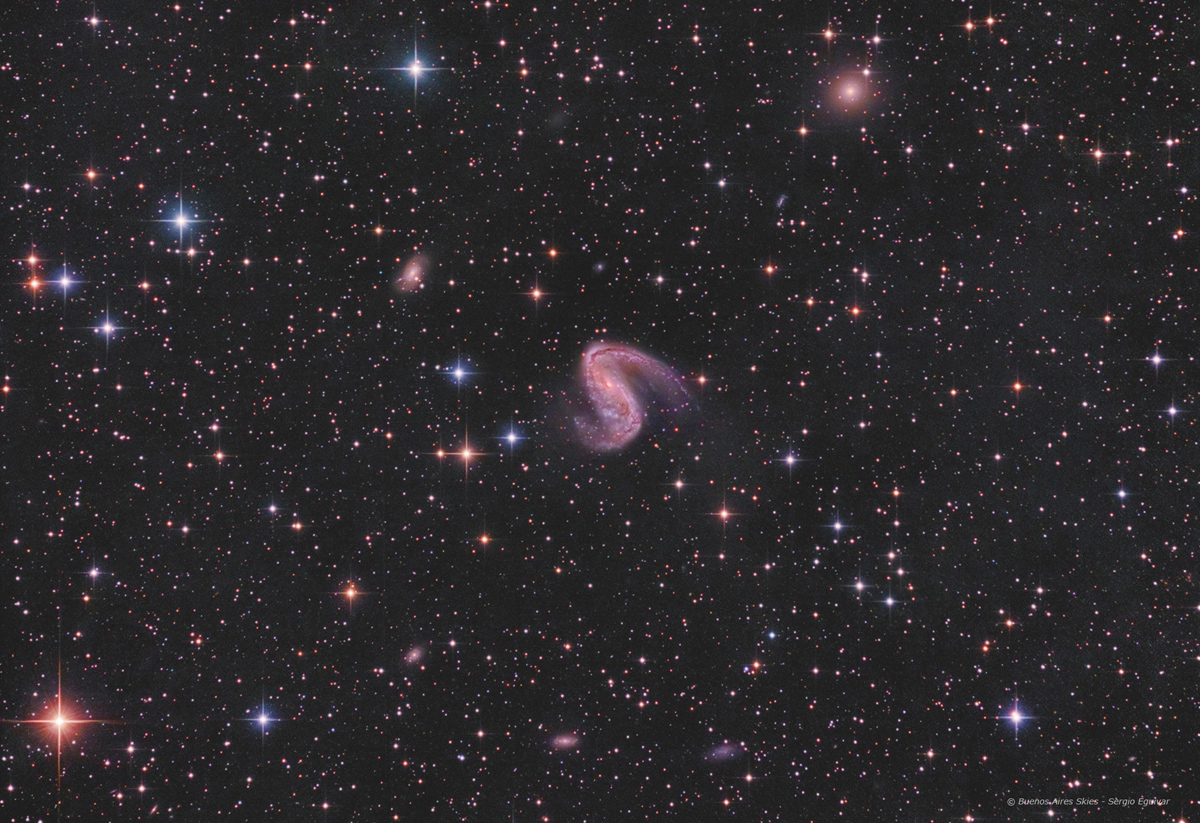 CLICK THE IMAGE FOR A LARGE VIEW
CLICK FOR DISTANT GALAXIES BELOW AT 100% RESOLUTION
CLICK TO SEE MILKY WAY GALACTIC DUST
February 2021, Sarandí, Gualeguaychú - Entre Rios, Argentina
---
DATA
TYPE: Barred Spiral galaxy
VISUAL BRIGHTNESS: 10,4
APPARENT SIZE: 5,5 x 4,9 arc minutes
DISTANCE: 50 Millions light years
IMAGE INFORMATION
SCOPE: 8" NEWTONIAN ORION OPTICS UK (Ultra Grade Optics) w/Televue Paracorr working at at f5,75
CAMERA: QSI 583 WS
MOUNT: SKY WATCHER NEQ6
FILTERS: Baader LRGB Set
SKY CONDITIONS: Semi - urban Skies
EXPOSURES: LRGB (120,60,60,60) RGB binned 2x2
OBJECT DESCRIPTION AND IMAGE SESSION
This unusual barred spiral galaxy was discovered by English astronomer and mathematician Sir John Herschel in December 1834 from South Africa. NGC 2442 spans over a distance of 75.000 light years. The galaxy has two spiral arms extending from a pronounced central bar in a hook-like appearance. The distorted shape is probably the result of a close encounter with a less massive galaxy. In fact NGC 2442 appears to have a distant companion and it seems that the two have collide in the recent past.
There are many far away background galaxies in the FOV which are listed below.
My first time imaging in this site at 200 km from Buenos Aires Suburbs. Lovely and comfortable place to spend weekend nights.
---
DISTANT GALAXIES AROUND NGC 2442
100 % CROPPED IMAGES
---
NGC 2442 - MILKY WAY CIRRUS DUST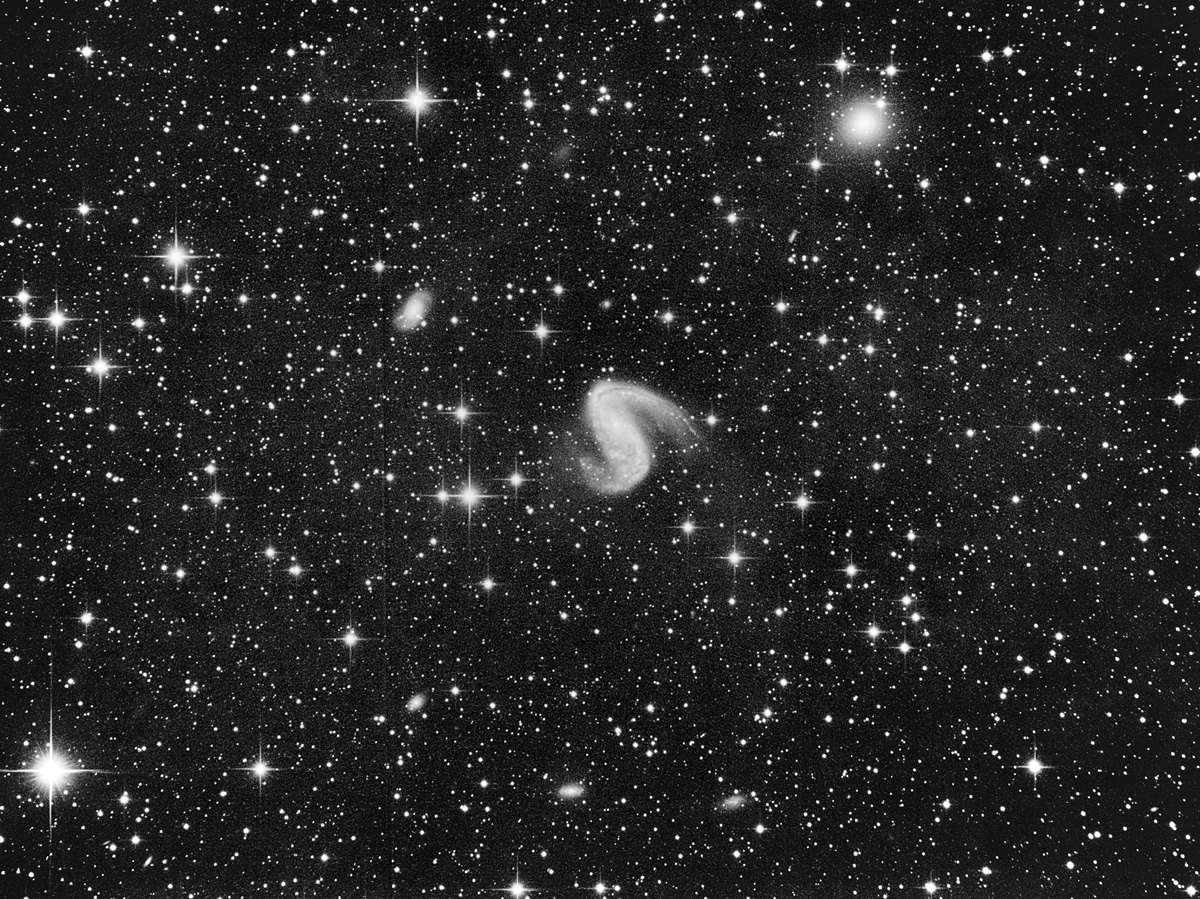 ---
ANNOTATED IMAGE AROUND NGC 2442
100 % RESOLUTION