NGC 2467 - CLUSTER ASSOCIATED WITH NEBULOSITY
PUPPIS
(ra: 7.52,6/ dec - 26:23)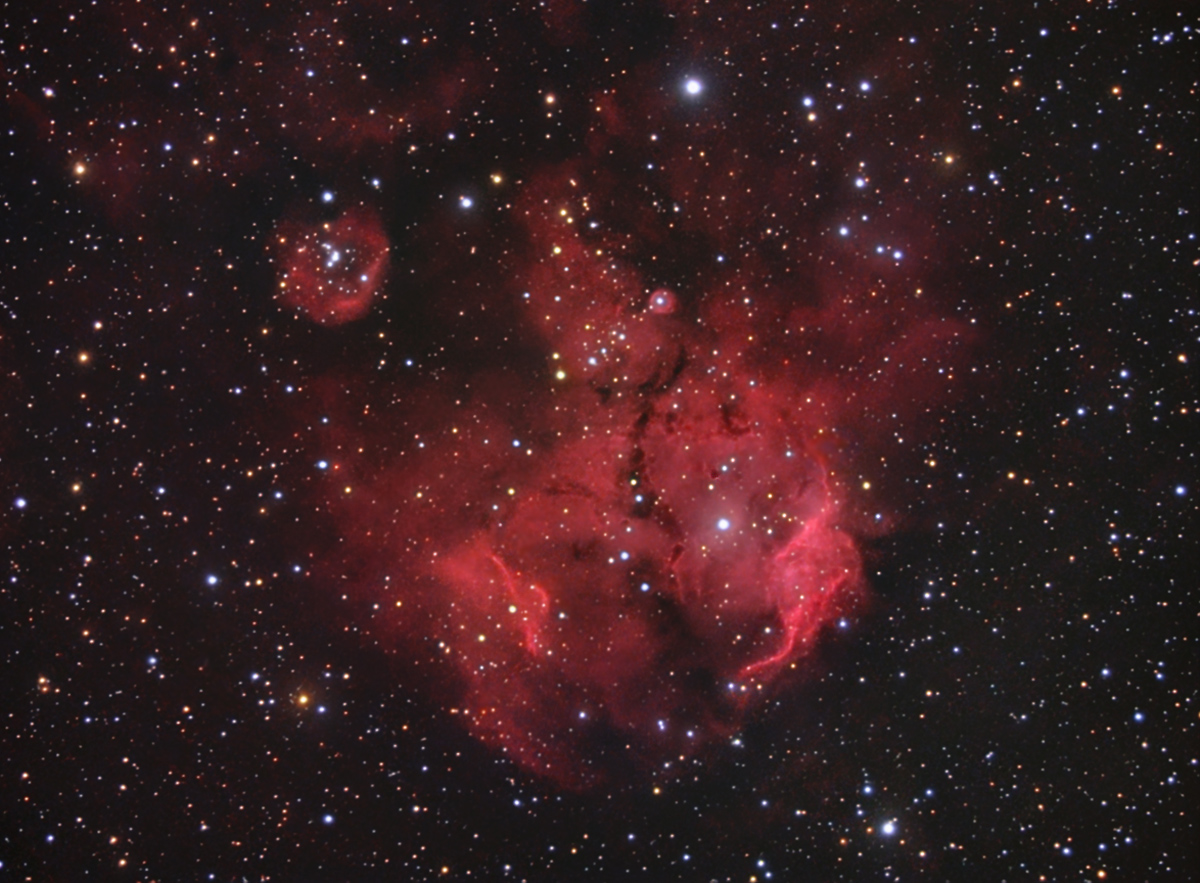 March 2010, Home Backyard - Martinez Buenos Aires, Argentina
---
DATA
TYPE: Cluster & Nebulosity
Apparent Magnitude: 7 ref open cluster
Apparent Diameter: 16 arc minutes
DISTANCE: 17.000 light years
IMAGE INFORMATION
SCOPE: Celestron C8 SCT working at f6 (roughly)
CAMERA: SXVF H9
GUIDING: SX Guide Camera - William Optics Zenithstar 66 with WO 0.8 x fr/ff
IMAGE ACQUISITION: AstroArt 3.0 - Control Interface 3.72 plug in
FILTERS: Astronomik Type II - Atik Filter Wheel
SKY CONDITIONS: transparency bad and seeing regular
EXPOSURES: LHaRGB (30,60,20,20,20)
PROCESSING: Median Combine in Images Plus, CCD Sharp, Photoshop CS2
OBJECT DESCRIPTION AND IMAGE SESSION
A difficult night from my comfortable but polluted backyard encouraged me to image this intriguing and not much photographed object.
Extremely active stellar nursery glows in deep reddish tones in this view of NGC 2467 which shows the different structure of the H2 regions. A wall of denser material dominates the right side of the image. Here ultraviolet radiation from nearby stars is removing material by a process called photo-evaporation. In the upper middle of the image a young star is breaking free from its surrounding birth cocoon. (*)
The main nebula structure came out reasonable fair, but the outside region suffered from the effect and lack of contrast due the bright sky of Martínez.
(*) Source: APOD