NGC 253
GALAXY IN SCULPTOR
(ra: 00,47.6 / dec -25:17)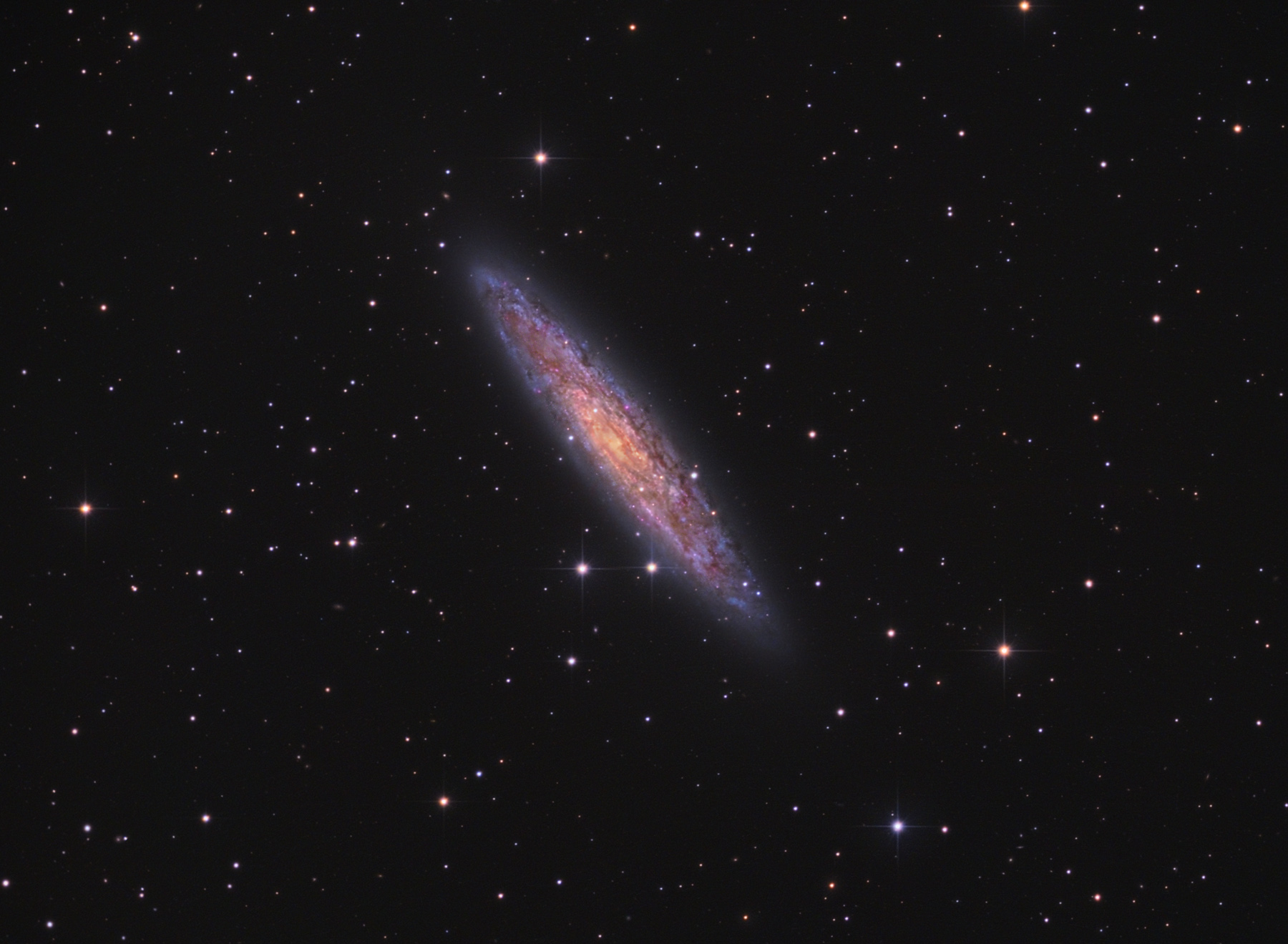 October 2012, - Camping La Porteņa, Areco, Buenos Aires - Argentina
---
DATA
TYPE: Galaxy
VISUAL BRIGHTNESS: 7.1
APPARENT DIAMETER: 25 X 7 arc minutes
DISTANCE: 10 Million lights years
IMAGE INFORMATION
SCOPE: ORION OPTICS UK 6" f5 Newtonian
CAMERA: QSI 583 WS
GUIDING: LodeStar in Synta 70/400 refractor / PHD Guiding
FILTERS: Baader LRGB Set
SKY CONDITIONS: Rural Skies.
EXPOSURES: LRGB (80,30,20,30)
PROCESSING: Images Plus / Photoshop CS2
OBJECT DESCRIPTION AND IMAGE SESSION
One of the mayor discoveries performed by Caroline Hershel. NGC 253 is known as the Silver Coin Galaxy and it is one of the nearest spiral galaxies to our Milky Way. With about 70 thousands light years across, is the brightest member of the Sculptor Group. Other members of the same group are NGC 300, NGC 55 and NGC 247. The high dust content with frantic star formation gives NGC 253 the designation of a "starburst galaxy" showing a violent activity along its central region. The turbulence is originated by massive energy and matter wind.