NGC 2903 - BARRED SPIRAL GALAXY
LEO
(ra: 9.32,2/ dec 21:30)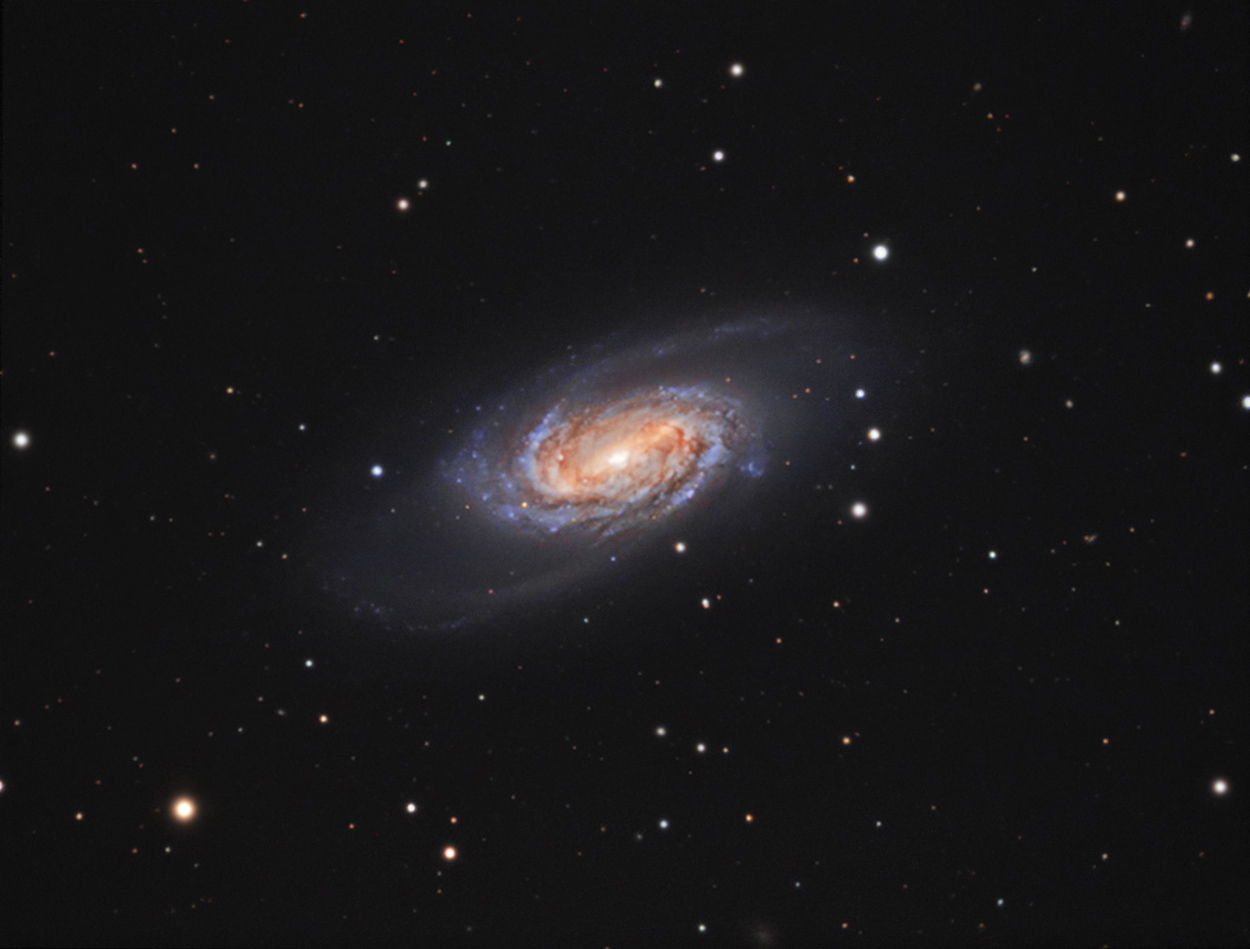 April 2010, Mercedes Observatory Buenos Aires, Argentina
---
DATA
TYPE: Galaxy
Apparent Magnitude: 8.9
Apparent Diameter: 12.6 arc minutes
DISTANCE: 20.5 Million light years
IMAGE INFORMATION
SCOPE: Celestron C8 SCT working at f6 (roughly)
CAMERA: SXVF H9
GUIDING: SX Guide Camera - William Optics Zenithstar 66 with WO 0.8 x fr/ff
IMAGE ACQUISITION: AstroArt 3.0 - Control Interface 3.72 plug in
FILTERS: Astronomik Type II - Atik Filter Wheel
SKY CONDITIONS: transparency good and seeing regular
EXPOSURES: LRGB (90,30,30,25)
PROCESSING: Median Combine in Images Plus, CCD Sharp, Photoshop CS2
OBJECT DESCRIPTION AND IMAGE SESSION
Discovered by William Herschel and listed in 1764,NGC 2903 is one of those objects that was missed by Messier Catalogue. NGC 2903 is one of the brightest galaxies in the northern hemisphere.
It is believed that NGC 2903 has a similar structure as our Milky Way: The Galaxy is smaller with 80.000 light years wide. The central region is very active in star formation activity with a considerable population of young stars and clusters.
The seeing of the nigh was not very good. It make some trouble with the guiding and also the stars came rather big. However the core of the galaxy was deconvolved with CCD Sharp and the structure reacted very nicely.