NGC 3521 - Spiral Galaxy
Leo
(ra: 11:05.8/ dec -00:02)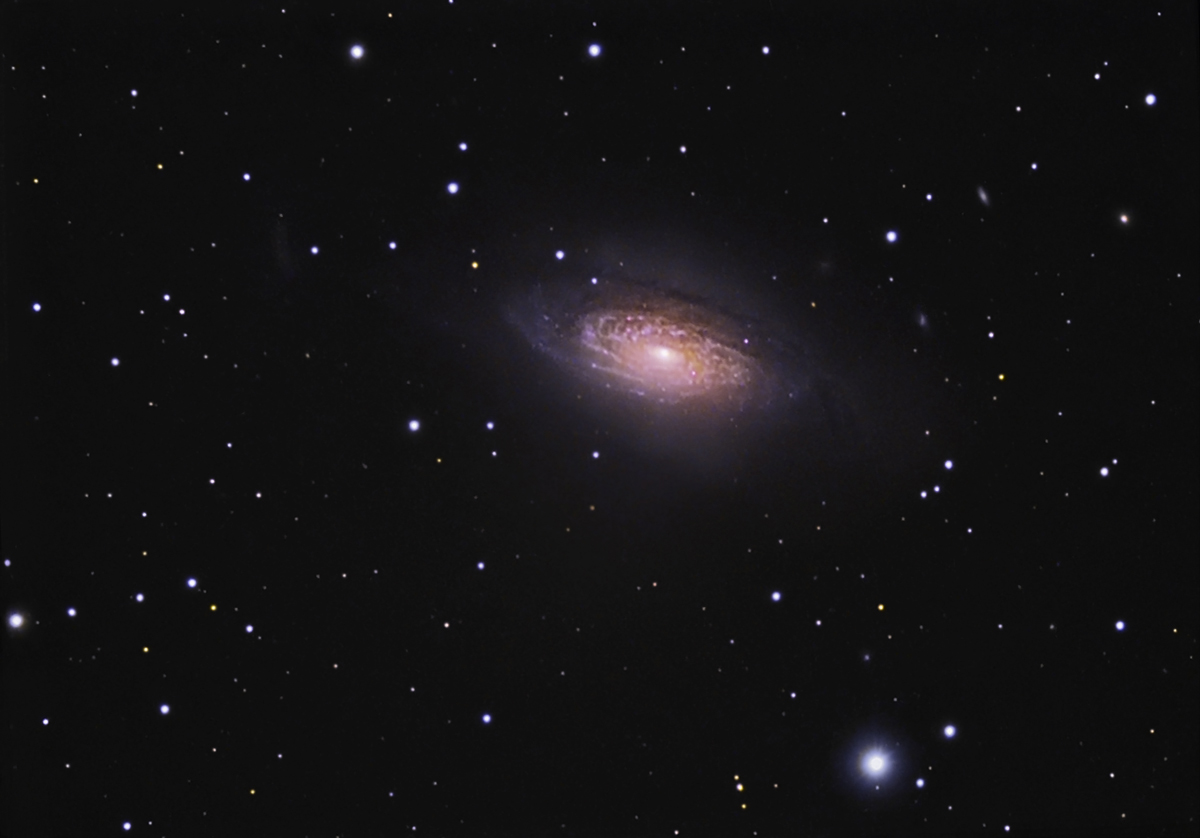 February 6th 2009, taken from Merlo San Luis Province
---
DATA
TYPE: Spiral Galaxy
APPARENT MAGNITUDE: 8.9
APPARENT DIMENSION: 11.2 X 5.4 arc minutes
DISTANCE: 35 Million lights years
OBJECT DESCRIPTION
NGC 3521 is located in the celestial equator and is a fair object to image for both hemispheres. It has a similar appearance as M63. NGC 3521 shows multiple spiral arms structure and presents dust o gaseous prominences above and below the galactic plane. There are four distant galaxies from magnitude 16.7 to 18.7 at the right. There is also an irregular shape at the left which I was not able to identify.
IMAGE INFORMATION
SCOPE: Celestron SCT - C8 riding in a LXD 75 Mount
SKY CONDITIONS: Seeing regular, transparency good. Moon in Gemini at more than half phase.
CAMERA: Starlight Xpress SXVF H9 roughly @f 6.3
FILTERS: Astronomik Type II, Atik Filter Wheel
IMAGE ACQUISITION: AstroArt 3.0, CCD Control Interface 3.72
EXPOSURES: LRGB (75,20,20,20)
PROCESSED: Calibrated (no darks, no flats, no offsets) in ImagesPlus. Digital Development in ImagesPlus, CCD Sharp, Photoshop CS
---