NGC 3766 (aka The Pearl Cluster)
OPEN CLUSTER IN CENTAURUS
(ra 11:36.1/ dec -61:37)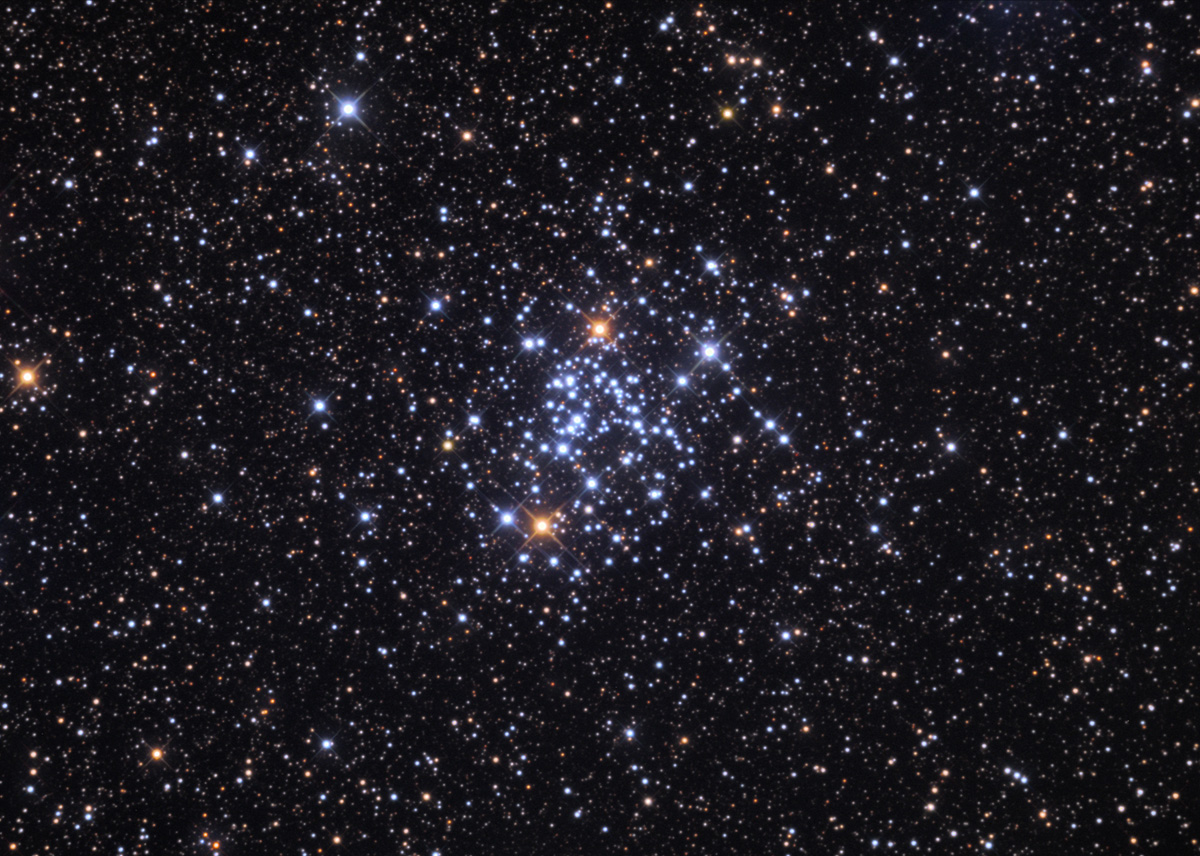 CLICK IN THE IMAGE FOR A HIGH RESOLUTION VIEW
May 2013 - Camping La Porteña - San Antonio de Areco, Buenos Aires, Argentina
---
DATA
TYPE: Open Cluster
Apparent magnitude: 5.3
Apparent diameter: 12 minutes
Distance: 7000 light years
IMAGE INFORMATION
SCOPE: Carbon Fiber Ritchey Chrétien 8" f8
CAMERA: QSI 583 WS
FILTERS: Baader LRGB, 2" IDAS LPS for all channels
SKY CONDITIONS: rural skies 75% Moon
EXPOSURES: LRGB (30,30,30,30)
OBJECT DESCRIPTION AND IMAGE SESSION
A bright pretty and crowded open star cluster. Through the eyepiece the stars look like pearls and there comes its nickname. It was discovered by Abbe Lacaille in 1752 from South Africa. It is also a good binocular target even for light polluted skies. NGC 3766 can be glimpsed with naked eyes in a dark site.
Also known as Mellote 107, Collinder 248 and Campbell 97. It has more than 200 stars, hence it has been classified as 13r. It is consider one of the most beautiful Open Cluster in Centaurus and a fair rival of the Jewel Box.

Recently astronomers discovered a new type of variables stars with very small changes in its brightness.
See below link from the ESO
http://www.eso.org/public/news/eso1326/