NGC 4361
PLANETARY NEBULA - CORVUS
(Image centered at ra: 12:24.3 / dec -18:47:03)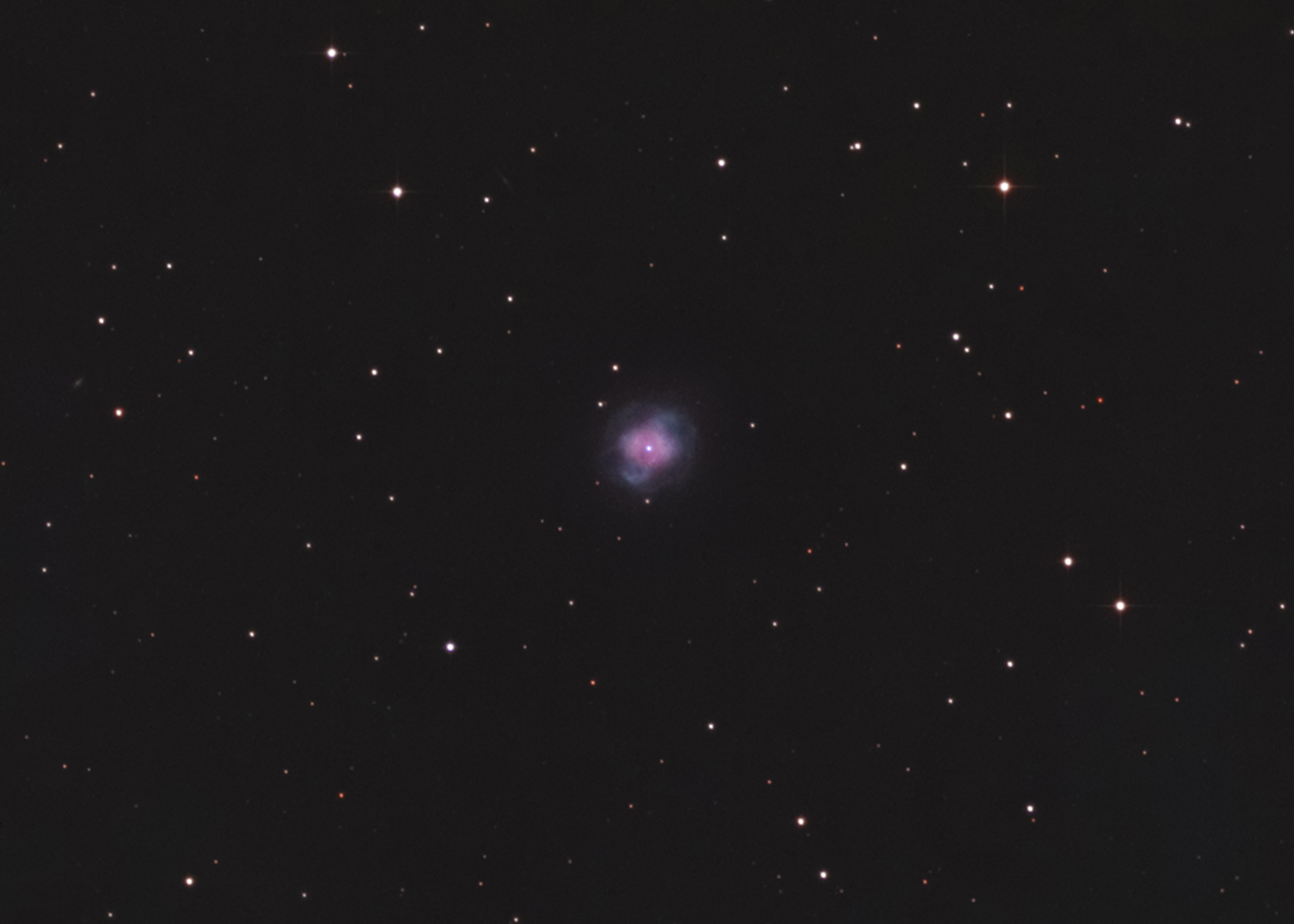 CLICK FOR 100% SYNTHETIC LUMINANCE
January 2021 - Home Backyard in Martínez, Buenos Aires, Argentina
---
DATA
TYPE: Planetary Nebula
APPARENT MAGNITUDE: 10,9
APPARENT DIAMETER: 2,1 arc minutes
DISTANCE: approximately 4200 light years (1,3 kpc)
IMAGE INFORMATION
SCOPE: ORION OPTICS UK 8" f5 Newtonian w/Antares Optics Secondary & Televue Paracorr working at f5,75
CAMERA: QSI 583 WS at - 5%
MOUNT: SKY WATCHER NEQ6
FILTERS: Baader LRGB Set
SKY CONDITIONS: Urban Skies - Bortle 8.
EXPOSURES: RGB (80,80,80)
OBJECT DESCRIPTION AND IMAGE SESSION
An nice Planetary Nebula situated close to the celestial equator, hence it is visible from both hemispheres. NGC 4361 was classified in 1987 by Chu, Jacobv and Arendt as a multiple shell PN having irregular structures in the inner structure. The nebula shows a high degree of ionization. The central star has a visual magnitude of 13,3 and shows a O type. Studies indicates that this planetary is found to be very thin in continuous radiation, that certainly suggest a low mass progenitor.
NGC 4361 has a generous size for the Newtonian 1150 focal length. Seeing was irregular during the whole session and we had 70% illuminated Moon. The night was too warm pushing the cooler to - 10 C, so all the frames were taken with - 5 C.
---
NGC 4361 - SYNTHETIC LUMINANCE 100% RESOLUTION
PLANETARY NEBULA - CORVUS