NGC 4755 (aka The Jewel Box)
OPEN CLUSTER IN CRUX
(ra 12:53.6/ dec -60:20)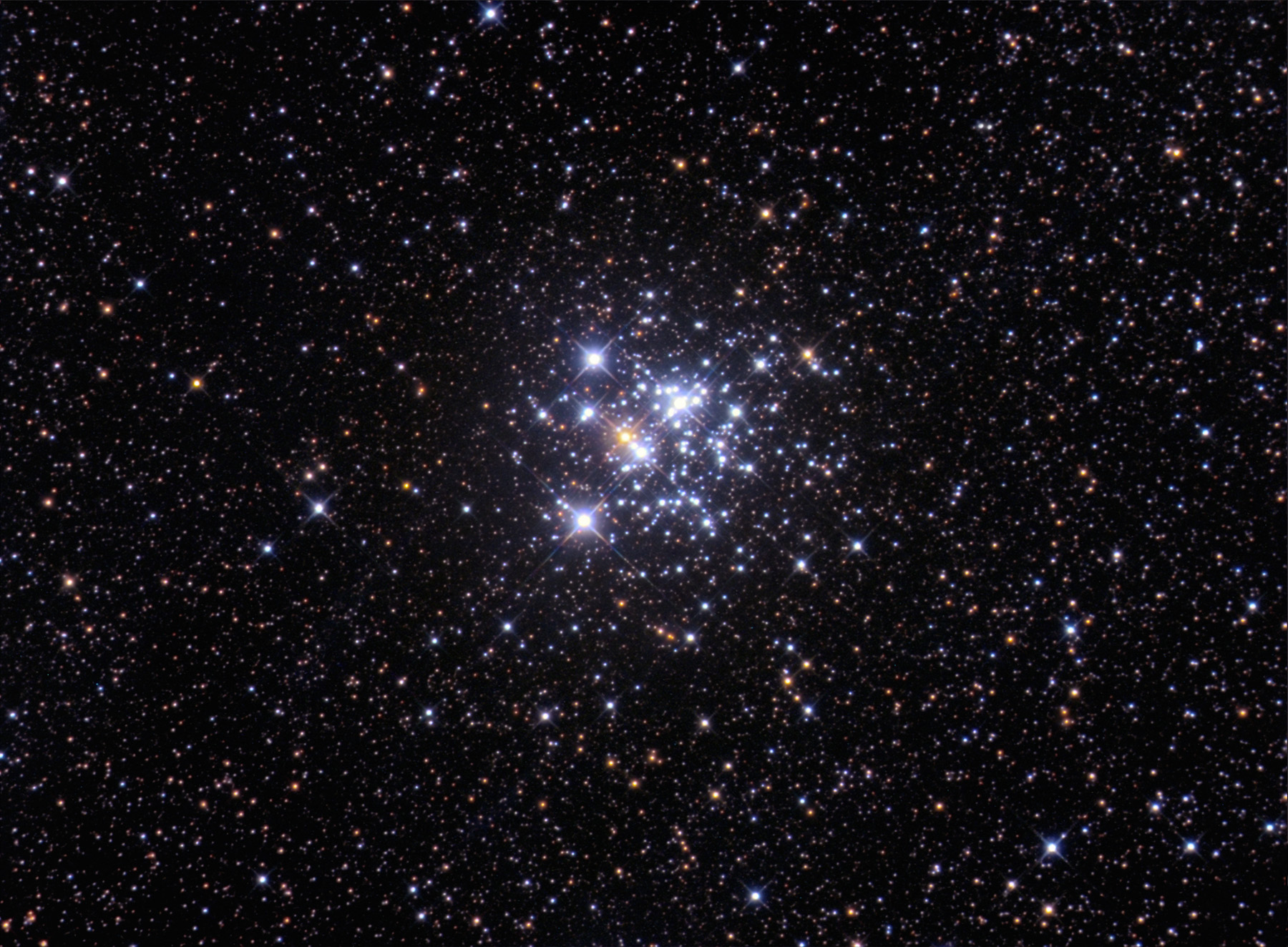 May 2013 - Camping La Porteña - San Antonio de Areco, Buenos Aires, Argentina
---
DATA
TYPE: Open Cluster
Apparent magnitude: 4.2
Apparent diameter: 10 minutes
Distance: 7.600 light years
IMAGE INFORMATION
SCOPE: Carbon Fiber Ritchey Chrétien 8" f8
CAMERA: QSI 583 WS
FILTERS: Baader LRGB, 2" IDAS LPS for all channels
SKY CONDITIONS: rural skies 75% Moon
EXPOSURES: LRGB (30,30,30,30)
OBJECT DESCRIPTION AND IMAGE SESSION
A beauty of the Southern Sky. It was named the Jewel Box by Sir John Herschel after seeing it from his telescope.
It is one of the youngest clusters known carrying 7.1 Millions of years of existence. The three brightest stars are blue giants and shine at magnitudes 5.75, 5.974 and 6.8 respectively. The fourth is kappa Crucis a red super giant and shines at magnitude 7.58 that contrast its members.
It can be observed with binoculars and is an easy target to find. Pointing south (pole) its a approximately one degree from Beta Crucis. It was discovered by Abbe Lacaille during a trip to South Africa in 1751-1752.