NGC 5084
SPIRAL GALAXY IN VIRGO
(Image Centred at ra 13h:20.3m / dec -21:50)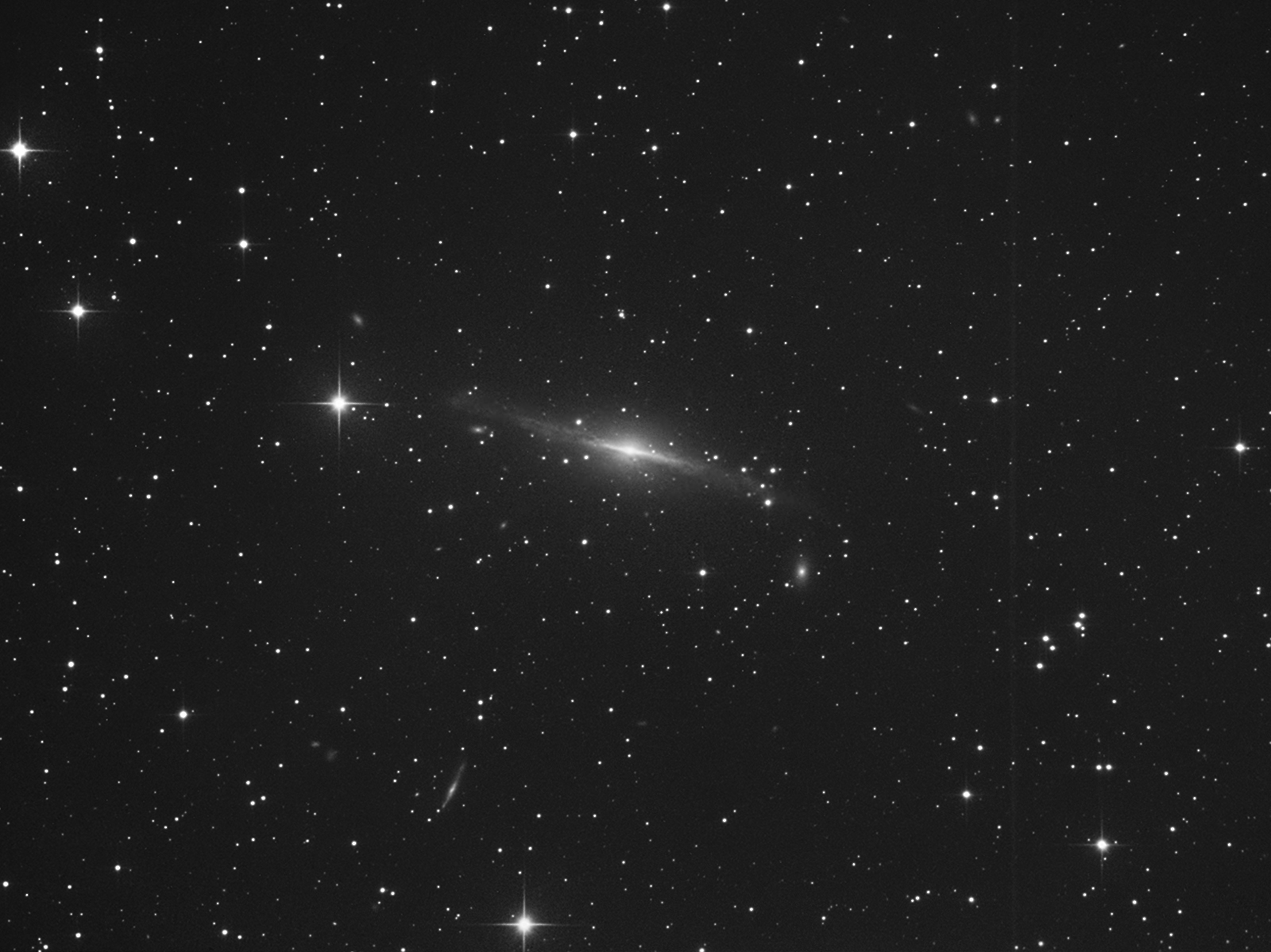 December 2013 - Camping La Porteņa, San Antonio de Areco, Buenos Aires, Argentina
---
DATA
TYPE: Spiral Galaxy
Apparent magnitude: 10.8
Apparent diameter: 9.3 x 1.7 arc minutes
Distance: 80 Millions light years
IMAGE INFORMATION
SCOPE: 6" Orion Optics UK with Baader MPCC
CAMERA: QSI 583 WS
FILTERS: Baader LRGB,
SKY CONDITIONS: rural skies
EXPOSURES: L (120)
OBJECT DESCRIPTION AND IMAGE SESSION
A massive and large galaxy located in the southern part of the constellation of Virgo near the limits of Hydra. It is one the the largest galaxies of Virgo and at least 10 times the size of our Milky Way. The image shows some companions most prominent are ESO 576-40 at 14.7 magnitude below center left; and ESO 576-31 shining at magnitude 14.5 close below to the right. It appears very elongated in a 4:1 ratio from East to West with small bright nucleolus and thin faint extensions.
The night was not really good for imaging faint objects. Lot of humidity and mist, therefore I was not able to process and combine the colors channles. The line at the right is the diffraction spike produced by gamma Hydra (2.98) located at 80 arc minutes of NGC 5084. I decided not to take it away in order to give the frame a natural appearance.