NGC 5139 Omega Centauri
Globular Cluster in Centaurus
(ra: 13:26.8 / dec -47:29)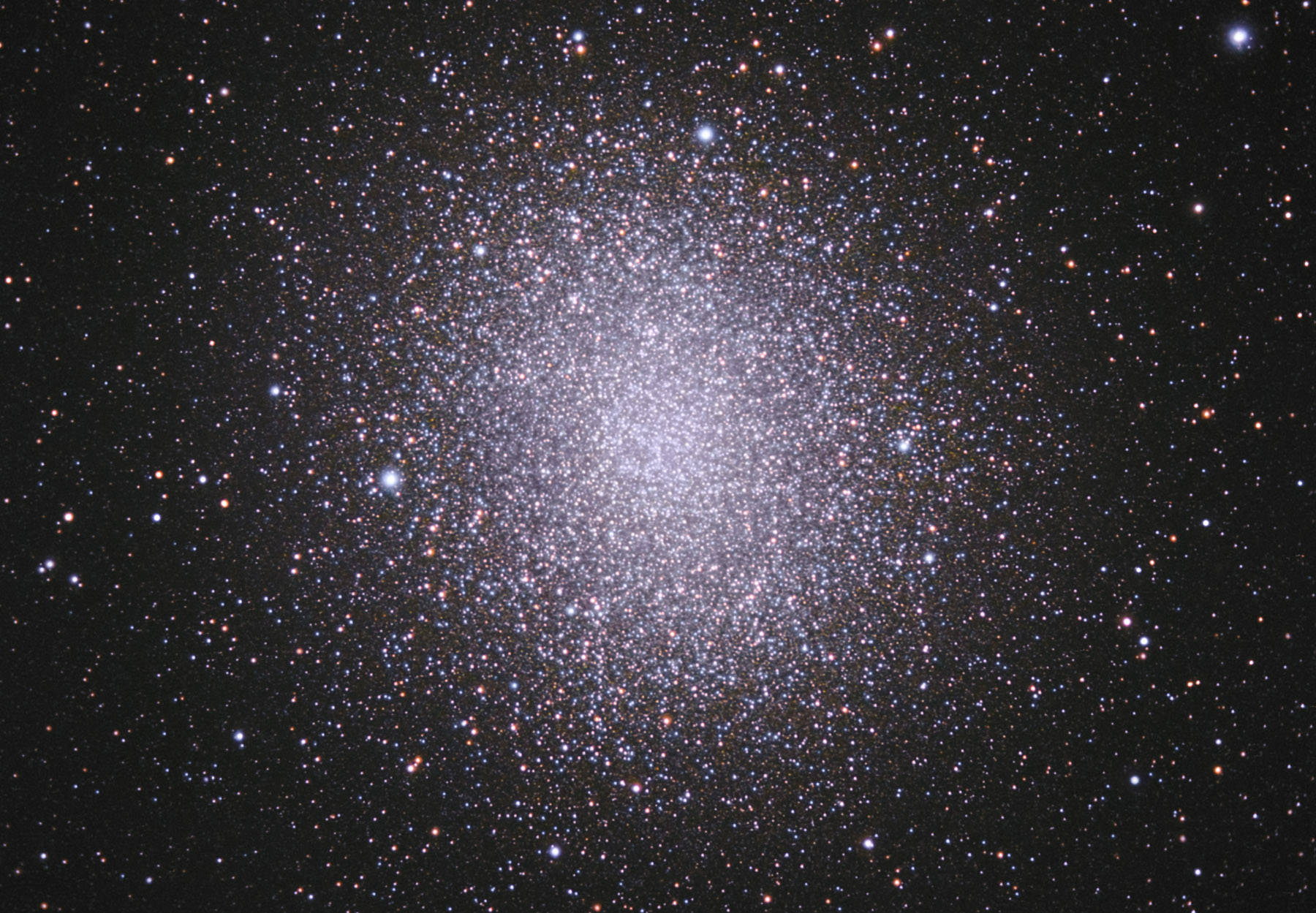 June 2010, Star Party in Huellas de la Naturaleza with Proxima Sur 70 km away from Buenos Aires.
Buenos Aires, Argentina
---
DATA
TYPE: Globular Cluster
VISUAL MAGNITUDE: 3.68
SIZE: 36.3 arcs minutes
DISTANCE: 16.000 light years
OBJECT DESCRIPTION AND IMAGE SESSION
Omega Centauri represents the most massive and brightest stellar system in our Galaxy. Its size spans 150 light years and gathers 10 Million stars which are orbiting its centre. It is similar to the small known galaxies. It can be seen at naked eye even in suburban skies and is a splendid target for any kind of binoculars and telescopes. Omega Centauri had been listed in Ptolemy's catalogue as a star. In 1677 Edmond Halley was the first to document its non stellar nature. The stars in its center are very concentrated and seems to be separated only by 0.1 light years from each other. It is about 12 billion years old.
IMAGE INFORMATION
SCOPE: Celestron SCT 8" working at 6.3
SKY CONDITIONS: Regular to bad. Too much humidity and bad seeing.
CAMERAS: QSI 583 WS -20Cº
FILTERS: Astronomik Type 2
EXPOSURES: LRGB (20,20,20,20) 120 subs
GUIDING: William Optics ZenithStar 66 f6. Starlight Xpress Lodestar Camera. AA 3.71 Control Camera Plug-in
PROCESSING: No darks, nor flats, nor offsets. Images Plus (Sigma Median Combination) CCD Sharp Richardson Lucy Deconvolution Photoshop CS
---