NGC 5281
Open Cluster in CENTAURUS
(Image centered at: ra 13h:46m / dec - 62º 55')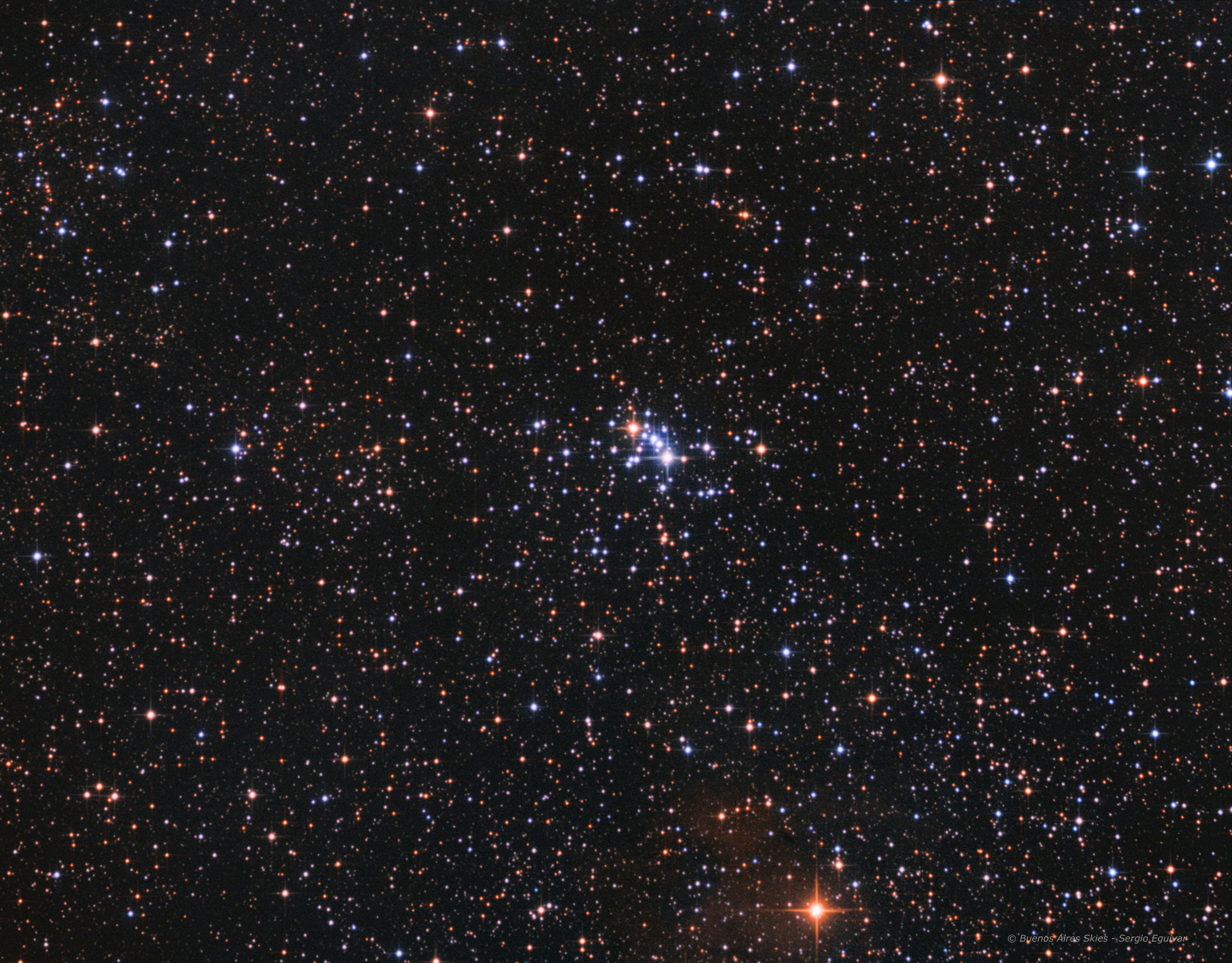 September 2021, Home Backyard in Martínez, Buenos Aires, Argentina
---
DATA
TYPE: Open Cluster
VISUAL BRIGHTNESS: 5,9
IMAGE SIZE: 8 arc minutes
DISTANCE: 3600 light years
IMAGE INFORMATION
SCOPE: 8" ORION OPTICS UK (Ultra Grade Optics) w/Televue Paracorr working at at f5,75
CAMERA: QSI 583 WS
MOUNT: SKY WATCHER NEQ6
FILTERS: Baader LRGB Set
SKY CONDITIONS: urban skies / sub urban skies
EXPOSURES: LRGB (30,30,30,30)
OBJECT DESCRIPTION AND IMAGE SESSION
NGC 5281 is a bright and dense open cluster located three degrees to the south west from Beta Centauri. It was discovered in the year 1751 by French astronomer Nicholas Louis de Lacaille during his trip to Cape of Good Hope in the southern of Africa. The cluster has a size of 8 arc minutes and is very compact and dense.
To the left of the image (13 arc minutes) we found NGC 5269 a small and loose Open Cluster of 3 arc minutes of diameter and very hard to discern its components.
Down in the image it is visible some nebulosity which is part of RCW 80 or Gum 48d. A HII region ionized by HD 119796 super giant star. The large reddish star visible below in the image.
---