NGC 55 – GALAXY
Sculptor
(ra: 00:14,9/ dec -36:11)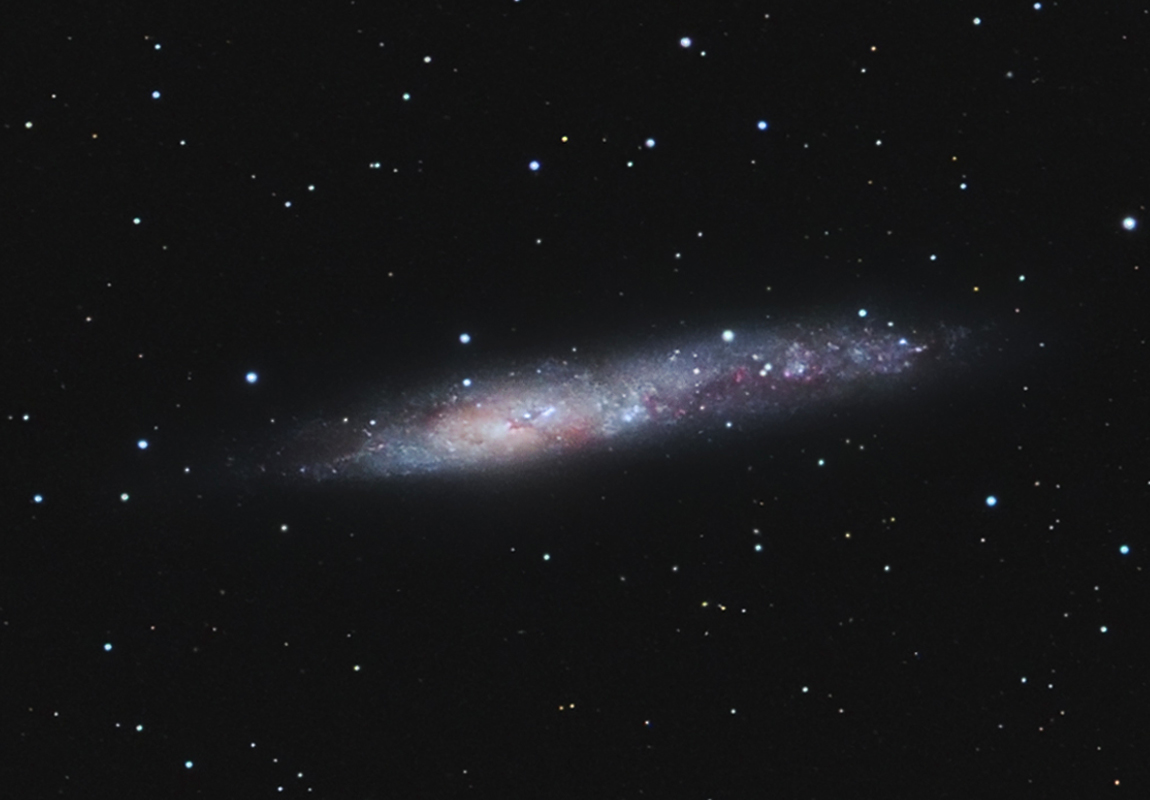 Mercedes, Buenos Aires Province - November 2008
---
DATA
TYPE: Barred Irregular Galaxy.
VISUAL MAGNITUDE: 8
SIZE: 32.4 arc minutes.
DISTANCE: 5 Milions light years.
OBJECT DESCRIPTION
NGC 55 is one of the closest and brightest members of the Sculptor Group. It lies in a inhabited area with no gravitation influence. It appears bright and cigar-shaped on the sky due to its close distance and near edge-on orientation with respect to the Earth, morphologically similar to the LMC. NGC 55 is not well known to northern hemisphere observers due to its southern location. The Galaxy is noticeably brighter in its western regions. There is some debate as to the classification of M55. Generally it is considered to be an irregular Galaxy, however some catalogues classify it as a spiral.
IMAGE INFORMATION
SCOPE: Celestron Orion ED 80 riding in a Meade LXD 75 Mount
SKY CONDITIONS: transparency good, seeing regular
CAMERA: Starlight Xpress SXVF H9
FILTERS: Astronomik Type II
EXPOSSURES: LRGB (42,18,18,18)
IMAGE ACQUISITION: Astro Art. CCD Control Plug in Interface
DATE: November 2008
PROCESSED: Images Plus, CCD Sharp, Photoshop CS2
---
NGC 55 – GALAXY
Sculptor
(ra: 00:14,9/ dec -36:11)