NGC 5927
GLOBULAR CLUSTER IN LUPUS (THE WOLF)
(Image centered at: ra 15 h:28 m / dec - 50º 40')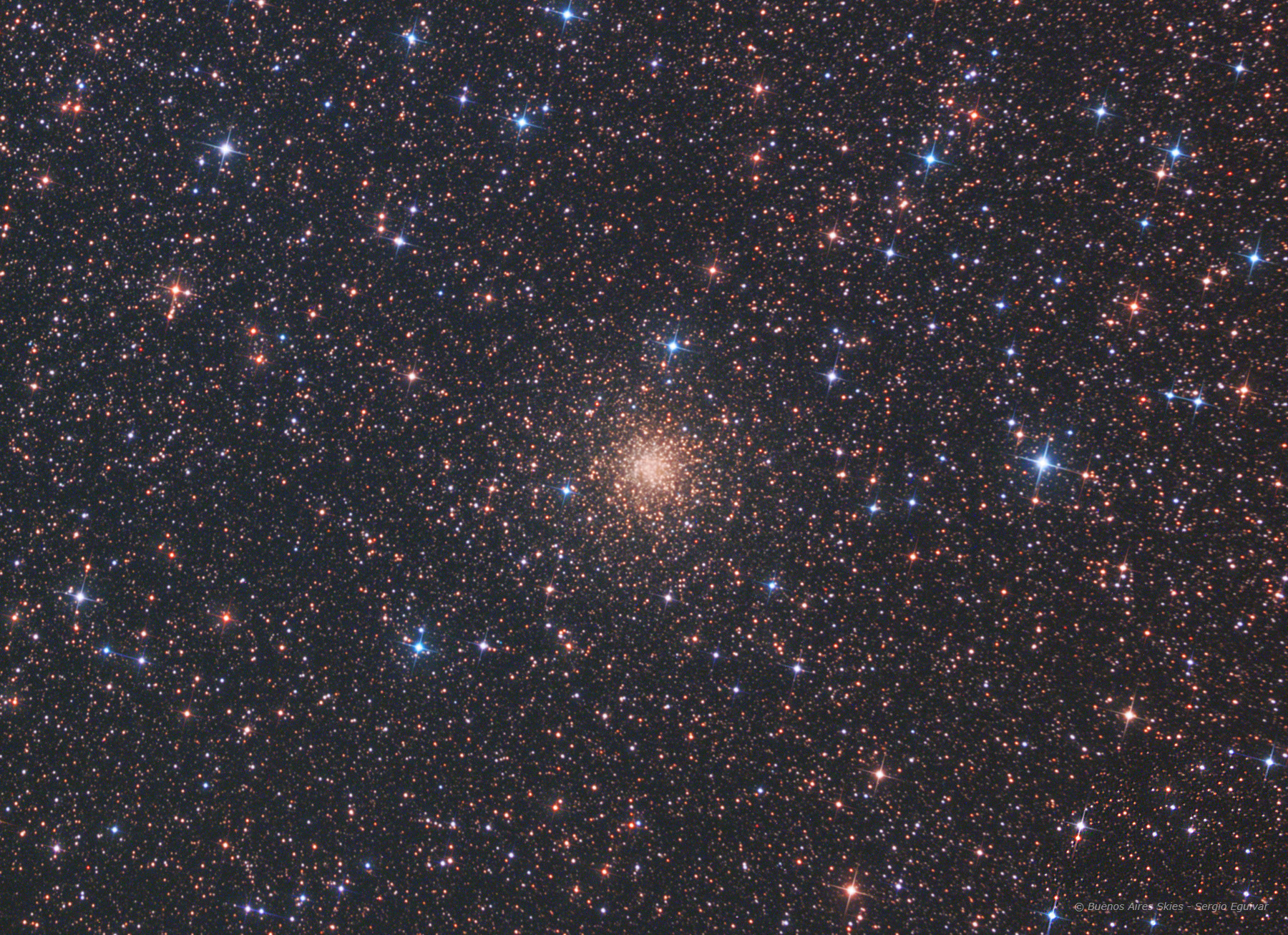 April 2022, Sarandi, Gualeguayachu, Entre Rios, Argentina
---
DATA
TYPE: Globular Cluster
APPARENT DIAMETER: 9,3 arc minutes
VISUAL BRIGHTNESS: 8,86
DISTANCE: 25.100 light years
IMAGE INFORMATION1
INSTRUMENT: 8" ORION OPTICS UK (Ultra Grade Optics) w/Televue Paracorr working at at f5,75
CAMERA: QSI 583 WS
MOUNT: SKY WATCHER NEQ6, OAG with Starligh Xpress Lodestar
FILTERS: Baader LRGB Set
SKY CONDITIONS: rural skies - humid night
EXPOSURES: LRGB (40.40,40,40)
OBJECT DESCRIPTION AND IMAGE SESSION
NGC 5927 is located in an area of considerable absorption in the southern east limits of the constellation of Lupus close to the limits with Norma. According to Shapley-Sawyer concentration is classified as Class VIII, being Class I the higher concentrate category and XII the most diffused or less concentrated class and it contains several 15 magnitude stars and dimmer.
The cluster was discovered by Scottish astronomer James Dunlop in 1826 from New South Wales, Australia. It was observed by John Herschel in 1834.
NGC 5927 is relative metal rich for a globular cluster and may have multiple generations of stars.
---