NGC 6072 – PLANETARY NEBULA
Scorpius
(ra: 16:13,0/ dec -36:14)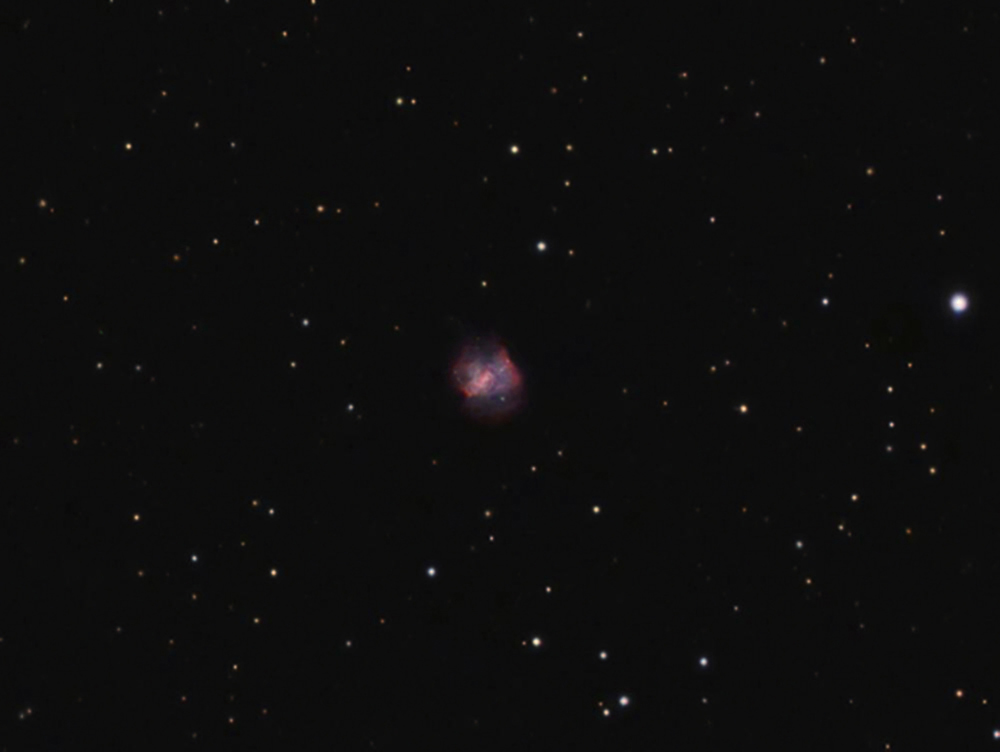 ---
DATA
TYPE: Planetary Nebula
APPARENT MAGNITUDE: 14
SIZE: 1.2 arc minutes.
DISTANCE: not found
DATE: September 22nd 2008
OBJECT DESCRIPTION
The nebula is located in Scorpius near the limit with Constellation of Lupus. Not much information on this object over the net, however it is highly recommended for imaging. In my opinion it has some similarity with M76, although M76 is more that twice its size. It can be seen with large telescopes. Some reports stated the bluish component is almost visible. The object was going down west and September is too late for a picture from my location, nevertheless i am pleased with the result.
IMAGE INFORMATION
SCOPE: Celestron C8 (SCT) Vixen GPDX Mount. Sky Sensor 2000 guided with SXV guide Camera
SKY CONDITIONS: Seeing: Poor. Visual limit magnitude 4.
CAMERA: Starlight Xpress SXVF H9 @f 5 (imaged croped)
FILTERS: Astronomik Ha, Astronomik Type II, IDAS LPS II for Luminance
EXPOSURES: LHaRGB(10,10,10,10,10)
IMAGE ACQUISITION & GUIDING: AstroArt 3.0 - CCD Control Interface 3.72 Plug In
PROCESSED: ImagesPlus 2.75, Photoshop CS
---
NGC 6072 – PLANETARY NEBULA
WIDE VIEW
Scorpius
(ra: 16:13,0/ dec -36:14)