NGC 6124
OPEN CLUSTER - SCORPIUS
(Image centered at ra: 16:25.6 / dec -40:40)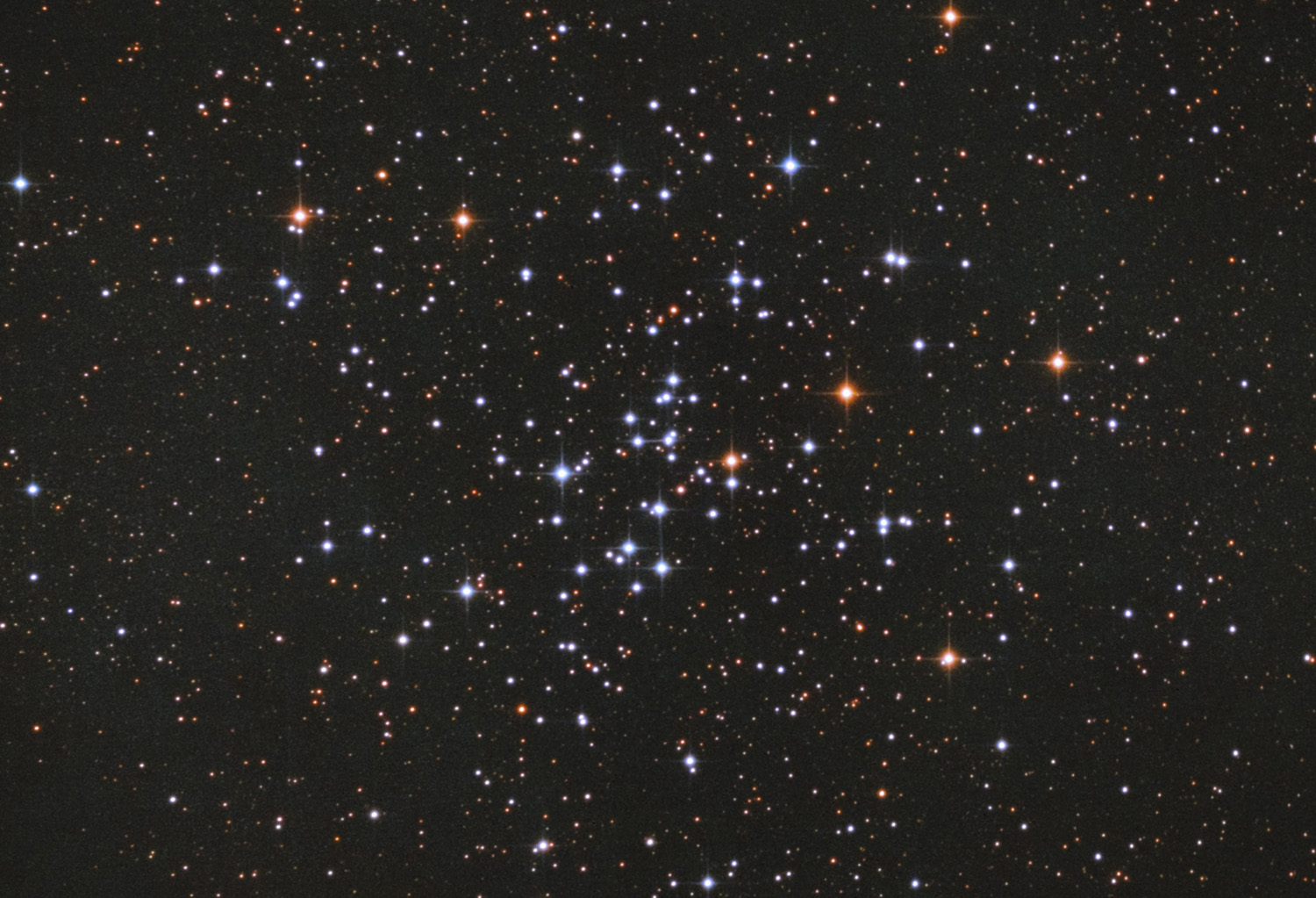 CLICK THE IMAGE FOR A HIGH RESOLUTION VIEW
September 2019 - Home Backyard in Martínez, Buenos Aires, Argentina
---
DATA
TYPE: Open Cluster
APPARENT MAGNITUDE: 5,8
APPARENT DIAMETER: 29 arc minutes
DISTANCE: 18.600 light years
IMAGE INFORMATION
SCOPE: ORION OPTICS UK 8" f5 Newtonian w/Antares Optics Secondary & Televue Paracorr working at f5,75
CAMERA: QSI 583 WS
MOUNT: SKY WATCHER NEQ6
FILTERS: Baader LRGB Set
SKY CONDITIONS: Rural Skies.
EXPOSURES: LRGB (30,30,30,30)
OBJECT DESCRIPTION AND IMAGE SESSION
NGC 6124 is a fine Open Cluster located in the southern corner of the constellation of Scorpius close to the Norma and Lupus boundaries. It is faintly visible to the naked eye appearing as a hazy unresolved patch of stellar light. The diameter covers 15 light years. A great sight for binoculars and small telescopes. NGC 6124 gathers over 100 stars and is fully resolvable with telescopes above 6 inches of aperture.
The image was taken from my light polluted backyard in August 2019.
The cluster was discovered by Nicholas Louis Lacaille during his 1751 - 52 journey to South Africa. Due to its declination It is best seen from southern locations during the month of May, June and July.