NGC 6200
OPEN CLUSTER IN ARA
(Image Centred at ra 16h:44m / dec -47:29)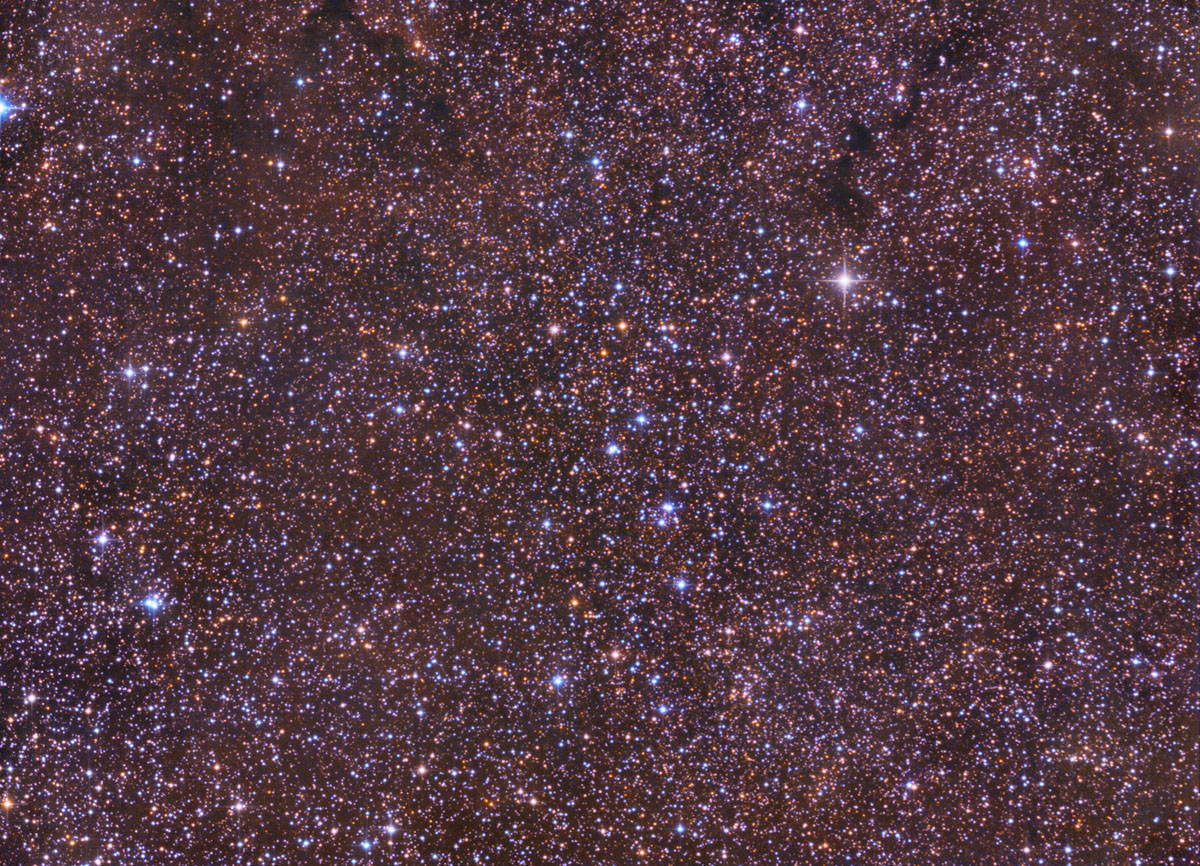 CLICK THE IMAGE FOR A HIGHER RESOLUTION VIEW
May 2015 - Home Backyard in Martinez, Buenos Aires, Argentina
---
DATA
Type: Open Cluster
Apparent Magnitude: 7.4
Apparent diameter: 15 arc minutes
Distance: not found
IMAGE INFORMATION
TELESCOPE: 8" Orion Optics UK Mirror with Televue Paracorr (1150 mm focal length)
CAMERA: QSI 583 WS
FILTERS: Baader LRGB Astronomik Hs 6 nm
SKY CONDITIONS: Urban Skies
EXPOSURES: LRGB (30,30,30,30,)
OBJECT DESCRIPTION AND IMAGE SESSION
NGC 6200 is an loose open star cluster located in the north-west area of the southern constellation of Ara. Lying in the plane of our Milky Way this cluster barely stand out because the surrounding star background. The presence of nine OB stars makes NGC 6200 an interesting object for investigation.
Visual reports from Steve Gottlieb indicates at 63x with 8 inches of aperture: about 75 stars in a 20 arc minutes field of view. Bright, large, rich may stars magnitude 9 - 11 over a carpet of faint stars. Magnitude 7.1 SAO 227144 is off the SE edge 13 arc minutes from the center of the cluster.
There are not much color pictures of this object available, so this was an interesting target to shoot from my light polluted backyard in Buenos Aires suburbs. Greatly surprised with the amount of data collected in such non transparent conditions.