NGC 6204 & HOGG 22 (*) - OPEN CLUSTERS
ARA
((Image Centred at ra: 16.47,11/ dec -47:4)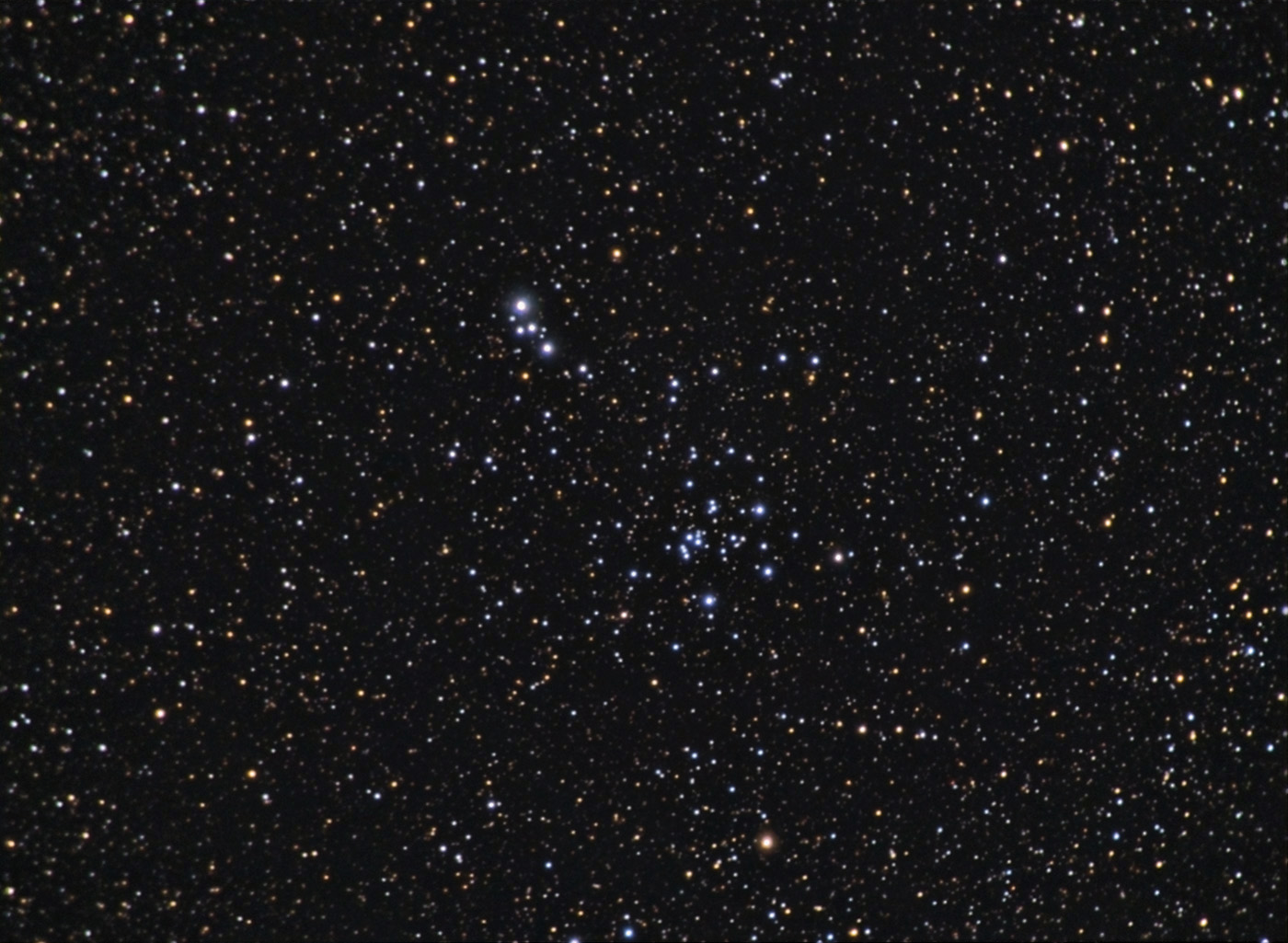 August 2009, Home Backyard in Martínez - Buenos Aires, Argentina
---
DATA
TYPE: Open Cluster Pair
Apparent Magnitude: 8.2 (NGC 6204); 6.7 (Hogg 22)
Apparent Diameter: 6 arc minutes (NGC 6204); 1,5 arc minutes (Hogg 22)
DISTANCE: not found
IMAGE INFORMATION
SCOPE: Celestron SCT 8" working at f5
CAMERA: SXVF H9
GUIDING: William Optics ZenithStar 66
IMAGE ACQUISITION: AstroArt 3.0 - Control Interface 3.72 plug in
FILTERS: Astronomik Type II - Atik Filter Wheel
SKY CONDITIONS: urban skies - transparency and seeing regular
EXPOSURES: LRGB (20,20,20,20)
PROCESSING: Images Plus, CCD Sharp, Photoshop CS2
OBJECT DESCRIPTION AND IMAGE SESSION
I was searching for two Open Clusters that might be gathered in the SCT 8" field of view. The candidate was this nice pair in the Southern Constellation of Ara. Unfortunately no much pictures of this object were found. Both cluster are in our Galactic plane so they share the background with old brownish stars. The pair is located approximately 4 degrees south from Zeta Scorpii.
NGC 6204 contains 45 stars in a field of 5 degrees with stars magnitudes ranged from 9 to 12. Hogg 22 is even smaller with only 1.5 arc minutes but higher in brightness. The cluster is mainly formed by four stars in "diagonal shape" which are pointing at NGC 6204.
(*) Helen Sawyer Hogg (1905 - 1993) was a Canadian prolific astronomer who studied and researched open clusters.