NGC 6334 - AKA THE CAT'S PAW NEBULA
SCORPIUS
(Image Centred at ra 17h:20m / dec -35:43)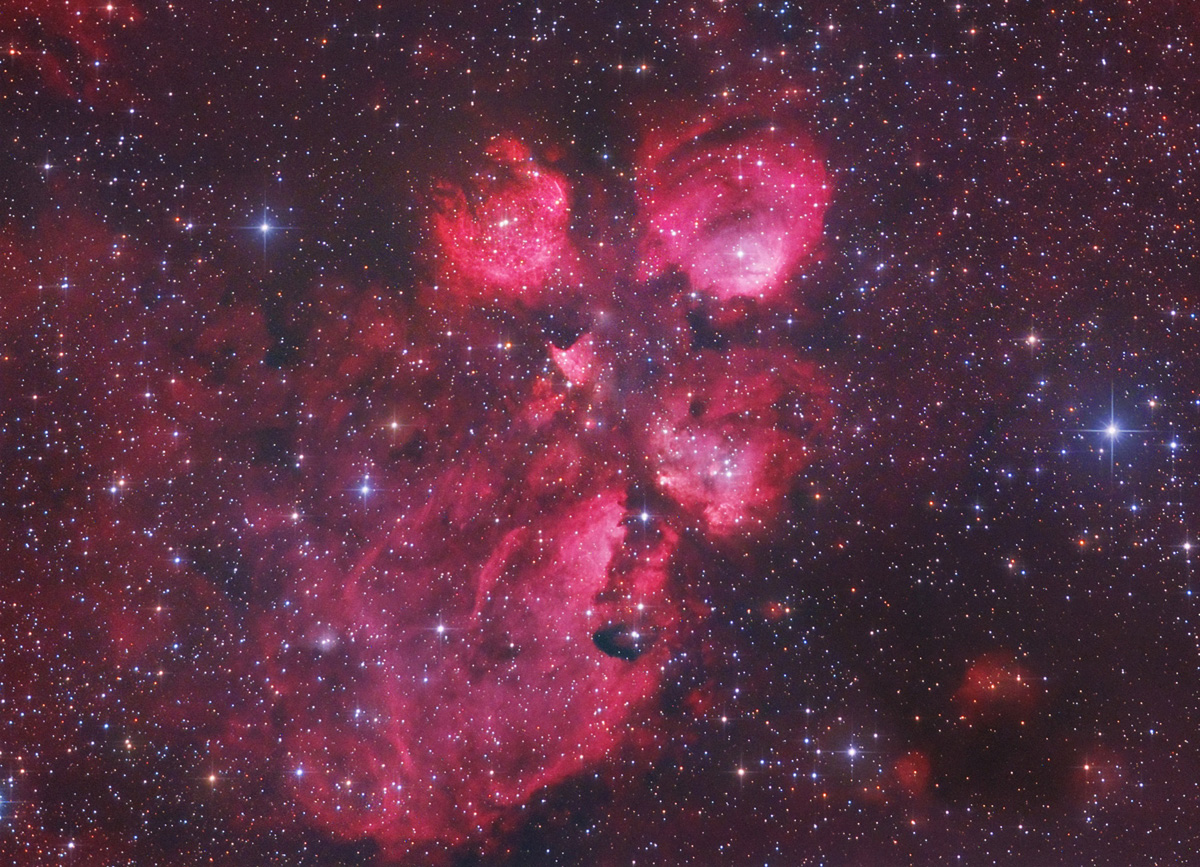 CLICK THE IMAGE FOR A HIGHER RESOLUTION VIEW
July 2015 - Complejo La Aldea, San Luis, Argentina
---
DATA
Type: Emission Nebula
Apparent Magnitude: NA
Apparent Diameter: 35 x 20 arc minutes
Distance: 5.500 light years
IMAGE INFORMATION
OPTICS: 6" f5 Orion Optics Reflector with Televue Paracorr working at 5.75
CAMERA: QSI 583 WS
FILTERS: Baader LRGB
MOUNT: Sky Watcher NEQ6
SKY CONDITIONS: rural skies.
EXPOSURES: LRGB (40,40,40,40)
OBJECT DESCRIPTION AND IMAGE SESSION
John Herschel discovered the above emission nebula from Cape of Good Hope in 1837. NGC 6334 is well known to be identified with the shape of a Cat's Paw. It is a large and active star forming region with the abundance of ionized hydrogen atoms that give the dusty clouds different reds tads. Stars are nearly 10 times the mass of our Sun and they have been born there in the past few millions years. It is one of the most productive areas of star forming, much rapid than the Orion Nebula. This factory is hosting 200.000 Suns worth of star creating material.