NGC 6357 EMISSION NEBULA COMPLEX
SCORPIUS - (ra: 17:24 / dec -34:20)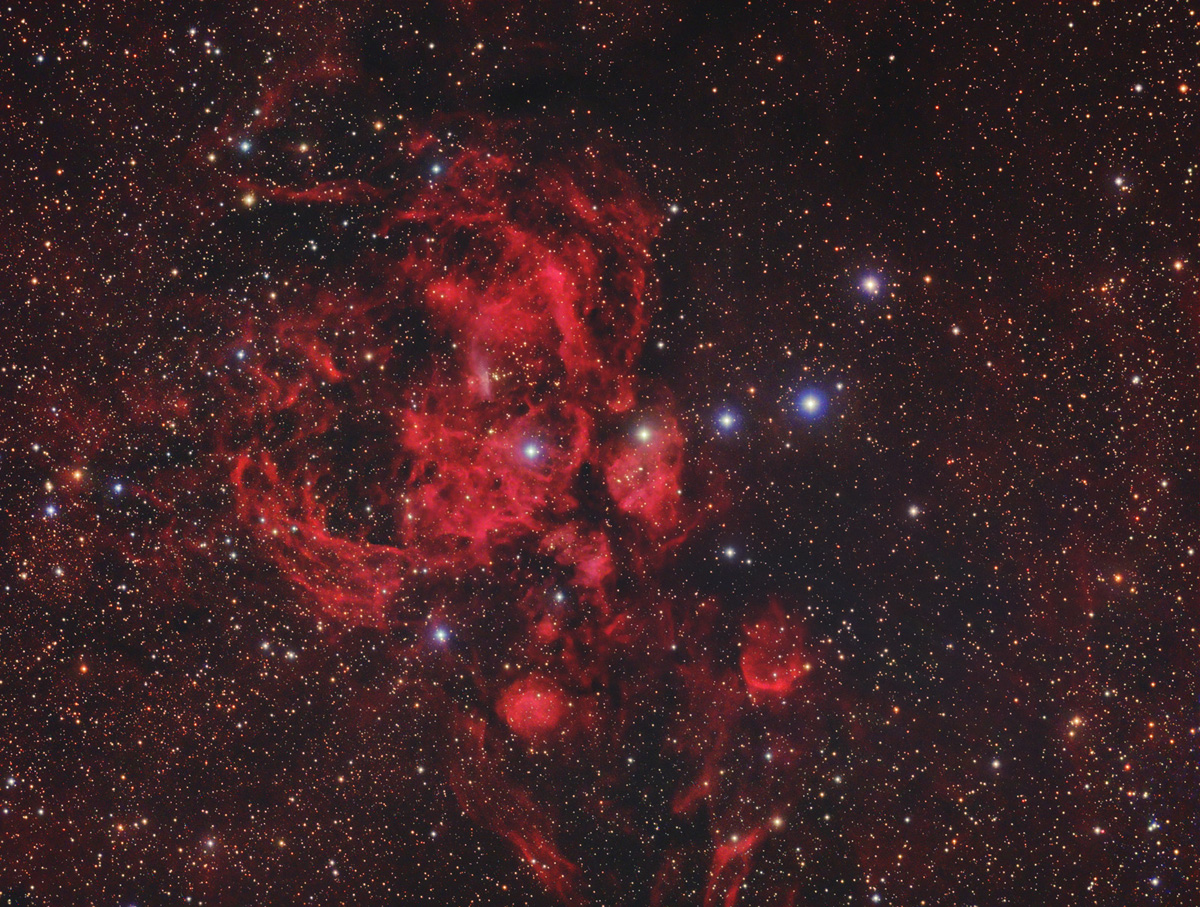 CLICK IN THE IMAGE FOR A HIGH RESOLUTION VIEW
July 2012, Arca de Noe - Rama Caída Mendoza, Argentina
---
DATA
TYPE: Emission Nebula Complex
VISUAL MAGNITUDE: NA Pismis 24: 9.6
SIZE: FOV 120 X 90 5 arc minutes
DISTANCE: 8000 light years
IMAGE INFORMATION
SCOPE: TMB SS 92 working at f6 (roughly)
CAMERA: QSI 583 WS
GUIDING: LodeStar in Orion Short Tube 80/400 PHD Guiding
FILTERS: Baader LRGB Set
SKY CONDITIONS: Rural Skies with some street lights 70 meters away.
EXPOSURES: LHaRGB (40,40,30,30,30) for a total exposure time of 2 hours and 50 minutes
PROCESSING: Images Plus / Photoshop CS2 - no darks applied.
OBJECT DESCRIPTION AND IMAGE SESSION
NGC 6357 is a diffuse nebula complex in the tail of the Constellation of Scorpius. The nebula contains many proto-stars shielded by dark disks of gas, and young stars wrapped in expanding "cocoons". Within the complex we have Pismis 24 including some of the most massive stars known in our Milky Way with over 100 times the mass of our Sun. Intricate shapes in the nebula are carved by interstellar winds and energetic radiation from the young and newly forming massive stars.
Some gradients entered in the image out of street lights, were not completely removed.