NGC 6384
SPIRAL GALAXY IN OPHIUCHUS
(Image Centred at ra 17h:32m / dec - 07:04)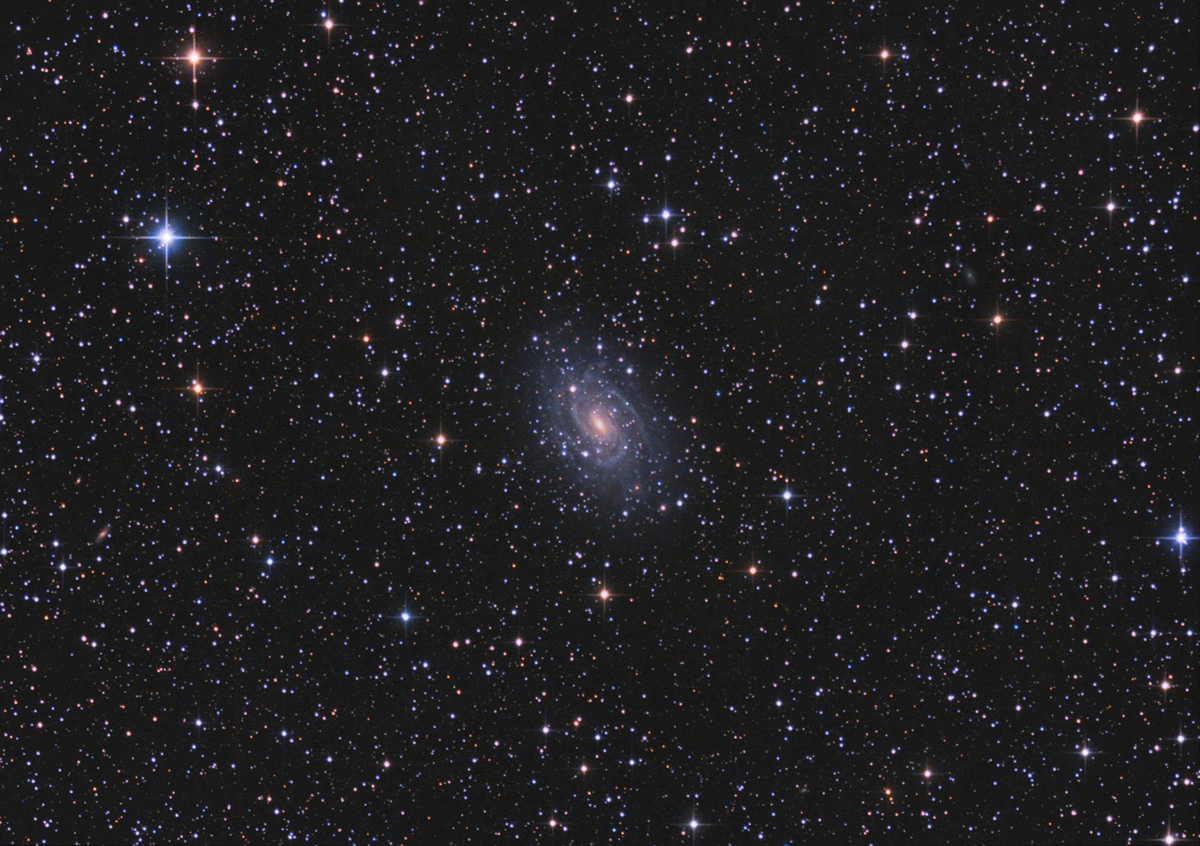 CLICK THE IMAGE FOR A HIGH RESOLUTION VIEW
Processed in April 2016 - Camping La Porteņa, San Antonio de Areco, Buenos Aires, Argentina
---
DATA
Type: Open cluster associated with nebulosity
Visual brightness: 10.4
Apparent diameter: 6.2 x 4.1 arc minutes
Distance: 80 million light years
IMAGE INFORMATION
TELESCOPE: 8" Orion Optics UK Mirror with Televue Paracorr (1150 mm focal length)
CAMERA: QSI 583 WS
FILTERS: Baader LRGB
SKY CONDITIONS: rural skies,
EXPOSURES: LRGB (40,30,30,30)
OBJECT DESCRIPTION AND IMAGE SESSION
NGC 6384 is a weakly barred spiral galaxy located in the northern area of the constellation of Ophiuchus. From the Earth perspective, it is not so far of the center plane of our Milky Way, and that is the reason we can see a considerable amount of stars in the background which belongs to our home galaxy In apparent size, it is the bigger galaxy of the mentioned constellation. At a distance of 80 million light years, NGC 6384 spans across 150.000 light years. The bright core is elongated from SSW-NNE, and it is dominated by yellowish starlight, giving a nice contrast with the younger bluish and relative faint spiral arms.