NGC 6415
STAR CLOUD IN SCORPIUS
(Image Centred at ra 17h:44.4m / dec -35:01)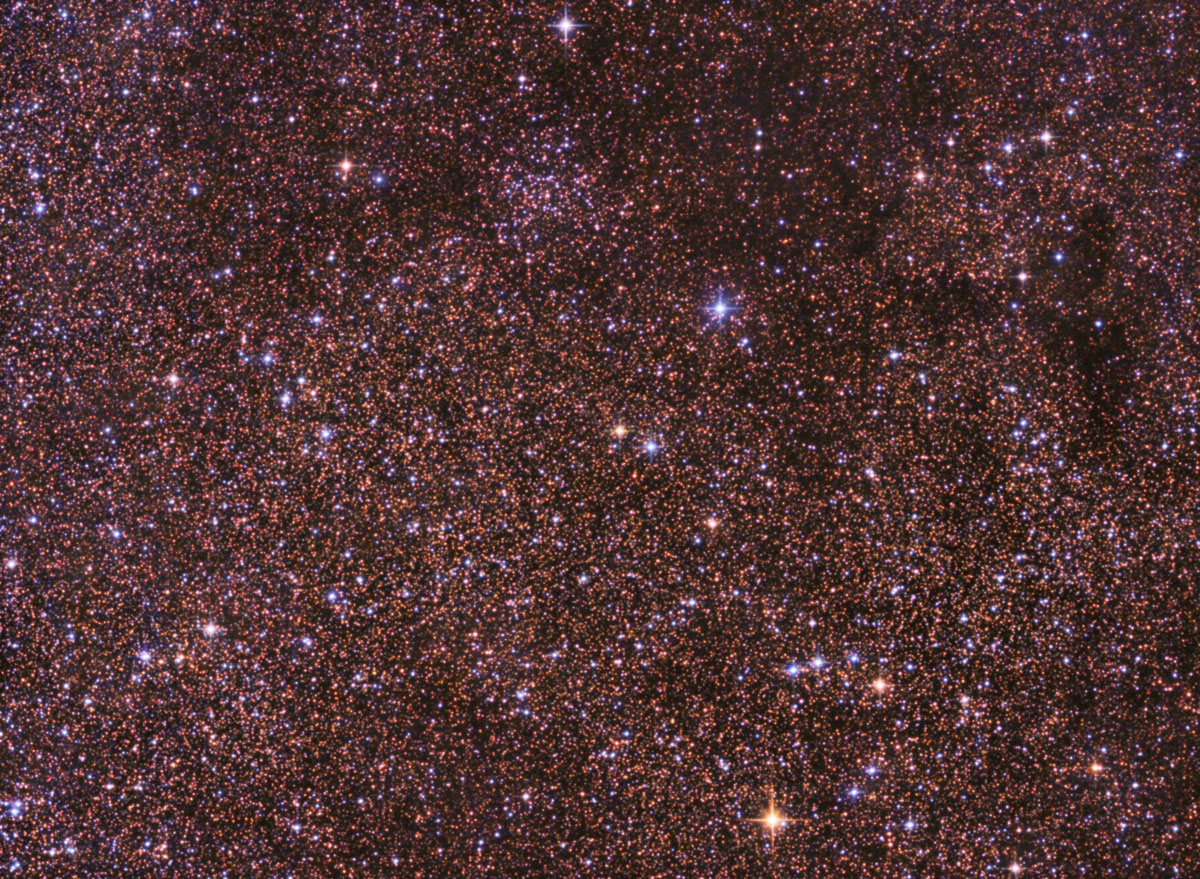 CLICK IN THE IMAGE FOR A HIGH RESOLUTION VIEW
July 2014 - Home Backyard in Martinez, Buenos Aires, Argentina
---
DATA
TYPE: Star Cloud
Apparent magnitude: not found
Image FOV: 53 x 40 arc seconds
Distance: not found
IMAGE INFORMATION
SCOPE: 8" Orion Optics UK w/TeleVue ParaCorr working at f5.75 and 1150 mm fl
CAMERA: QSI 583 WS
FILTERS: Baader LRGB, 2" IDAS LPS for all channels
SKY CONDITIONS: urban skies
EXPOSURES: LRGB (30,30,30,30) all bin 1x1
OBJECT DESCRIPTION AND IMAGE SESSION
Almost two degrees west from Messier 7 we find another stellar cloud or star field concentration. It was introduced by Scottish astronomer James Dunlop (1793-1848) in the year 1826. As with others stellar clouds, binoculars and low power telescopes are suitable for exploring this object. (*)
NGC 6415 is frequently seen as non existent object. John Herschel with his 18 inches telescope described as "...A great nebulous projection of the Milky Way."
The picture is centering NGC 6715 coordinates. Presumably astronomers catalogued a Milky Way star field. Panning the region with low powers is quite evident that the star field become more dense at the object location.
(*) Free translation form the Book Exˇtico Cielo Profundo / Chapter 5, Page 86 (3rd edition) by Rodolfo Ferraiuolo and Enzo De Bernardini.