NGC 6541
(GLOBULAR CLUSTER IN CORONA AUSTRALIS)
(Image Centred at ra 18h:08m / dec -43:42)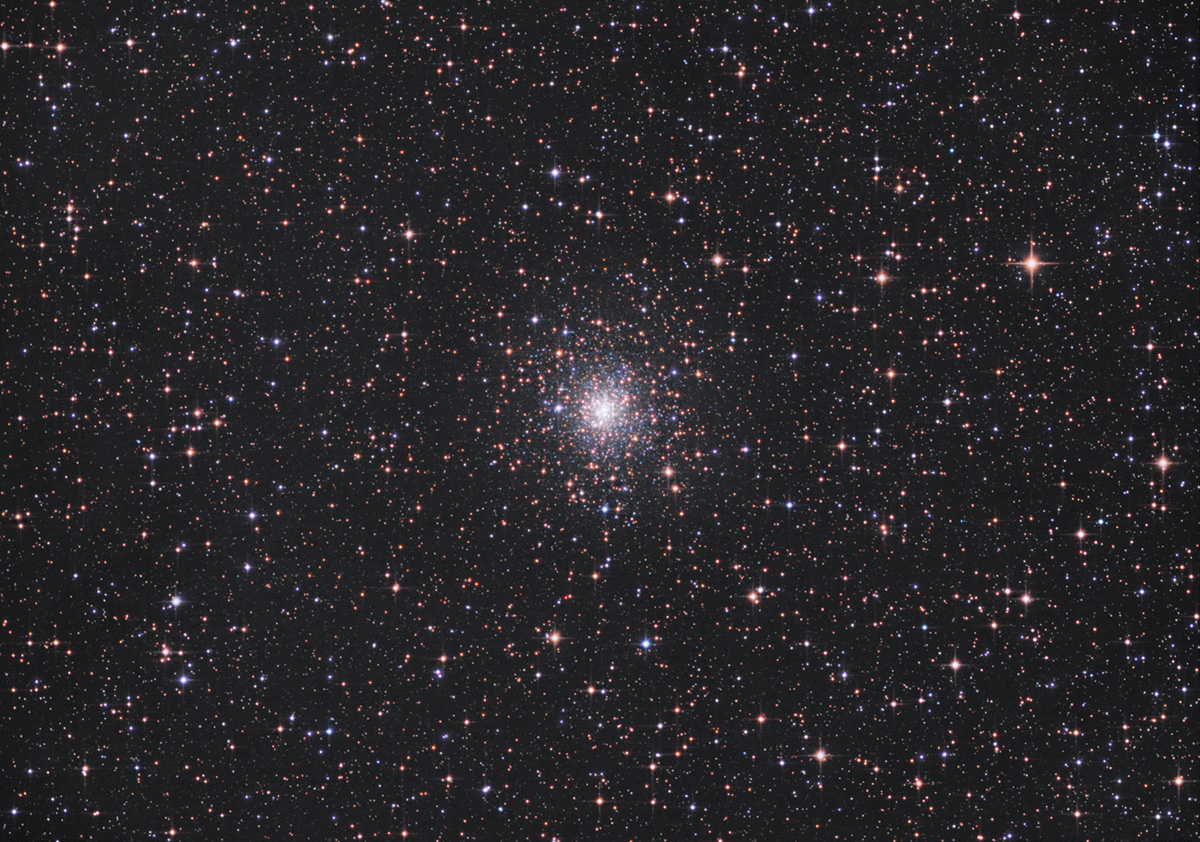 October 2019 - Home Backyard in Martinez, Buenos Aires, Argentina
---
DATA
Type: Globular Cluster, Type III
Apparent Magnitude: 6,3
Apparent diameter: 15 arc minutes
Distance: 22.800 light years
IMAGE INFORMATION
OPTICS: 8" f5 Orion Optics Reflector with Televue Paracorr working at 5.75
CAMERA: QSI 583 WS
FILTERS: Baader LRGB
MOUNT: Sky Watcher NEQ6
SKY CONDITIONS: Seeing acceptable, transparency bad.
EXPOSURES: LRGB (30,30,30,30) all bin 1x1
OBJECT DESCRIPTION AND IMAGE SESSION
NGC 6541 was discovered by Italian Astronomer Niccoló Cacciatore at the Palermo Astronomical Observatory in Sicily in march 1826. In July 1826 it was independently found by James Dunlop.
The globular is 13 billions years old and has a spatial diameter of 100 light years across. It contains approximately 150,000 stars. Photography wise this object is often overlooked due the magnificent Corona Australis Nebula Complex, however its a nice globular to photograph even from light polluted skies as my home backyard in Buenos Aires Suburbs. It can be seen with binoculars however it appears as a hazy glow about 3 arc minutes.
---