NGC 6804
PLANETARY NEBULA - AQUILA
(Image centered at ra 19:31.6 / dec +09:13)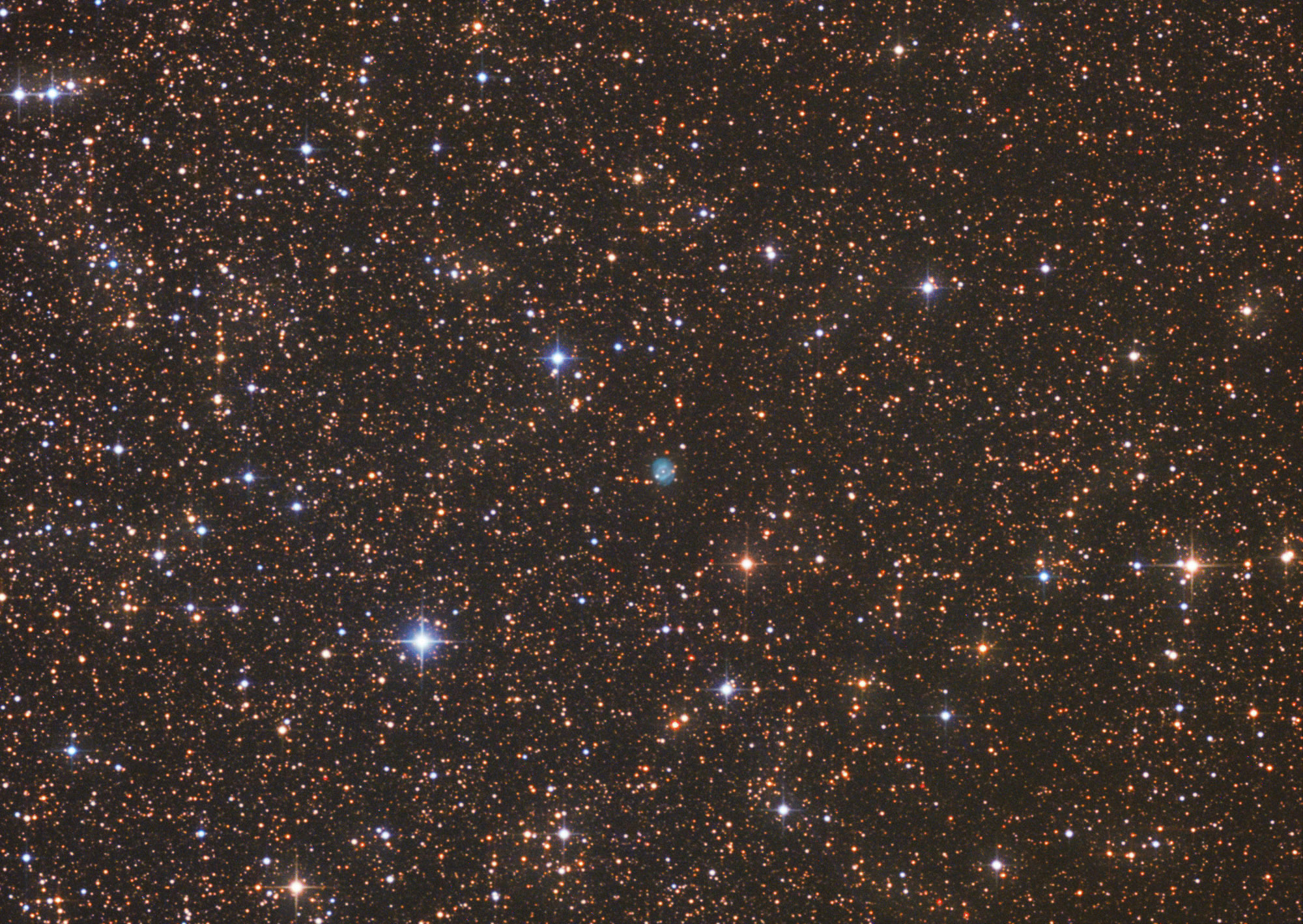 September 2019 - Camping La Porteņa, San Antonio de Areco, Buenos Aires, Argentina
---
DATA
TYPE: Planetary Nebula
APPARENT MAGNITUDE: 12
APPARENT DIAMETER: 1,1 arc minutes
DISTANCE: 4200 light years
IMAGE INFORMATION
SCOPE: ORION OPTICS UK 8" f5 Newtonian w/Televue Paracorr working at f5,75
CAMERA: QSI 583 WS
MOUNT: SKY WATCHER NEQ6
FILTERS: Baader LRGB Set
SKY CONDITIONS: Rural Skies.
EXPOSURES: LRGB (30,30,30,30)
OBJECT DESCRIPTION AND IMAGE SESSION
Discovered by William Herschel on August 25th 1791, and later confirmed as a planetary by Francis Pease in 1917. NGC 6804 is a fairly faint object and has a physical diameter of 1.3 light years. The planetary lies in a very crowded are of the sky and it can be easily located at 5 degrees west form Altair. A very small object for the resolution of my set up, nevertheless the image presents some details in the inner structure.
---