NGC 6894
PLANETARY NEBULA IN CYGNUS
(Image centered at ra: 20:16.4 / dec 30:34)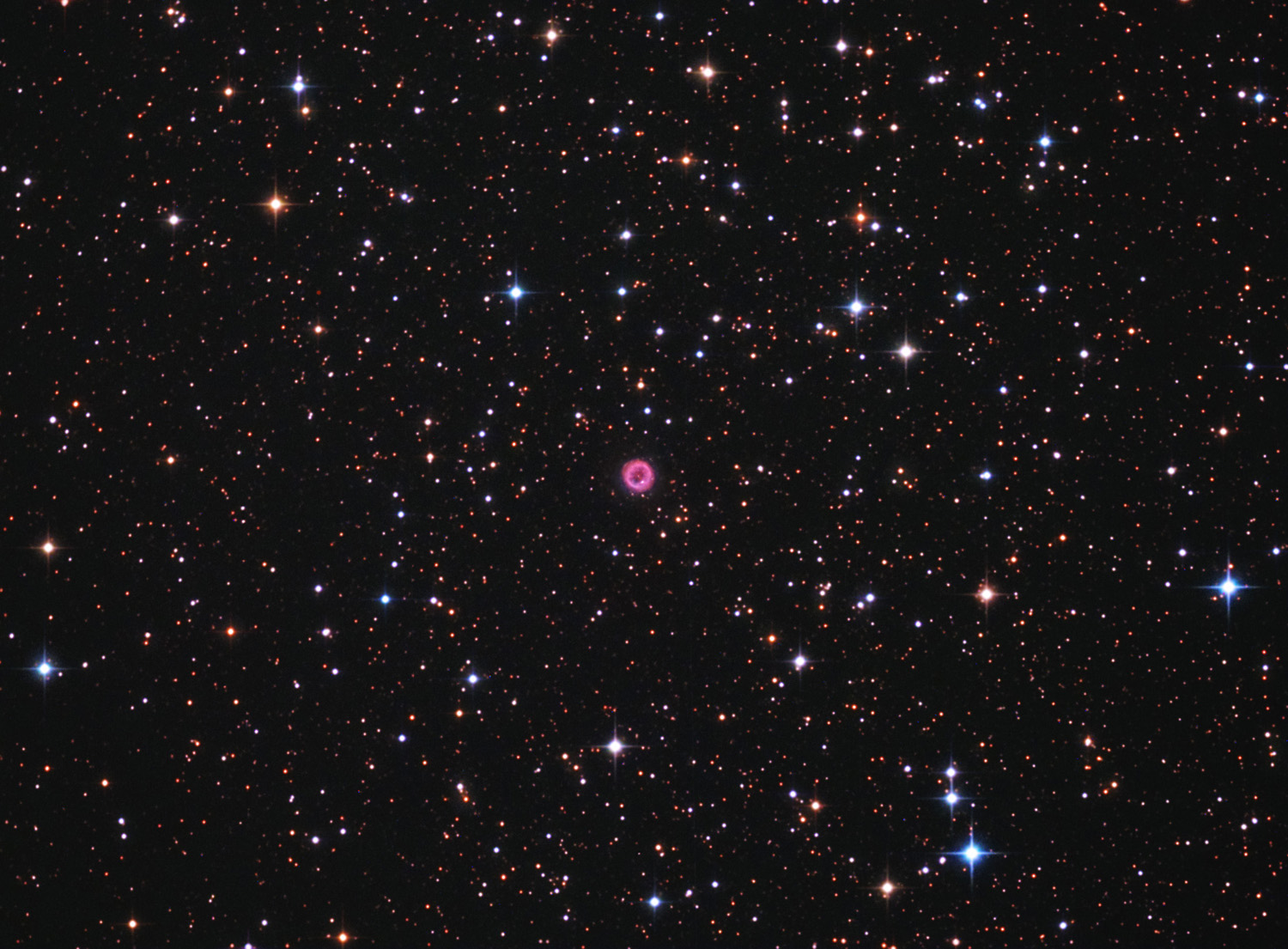 CLICK IN THE IMAGE FOR A HIGH RESOLUTION VIEW
September 2019 - Camping La Porteņa, San Antonio de Areco, Buenos Aires, Argentina
---
DATA
TYPE: Planetary Nebula
APPARENT MAGNITUDE: 12,3
APPARENT DIAMETER: 0,9 arc minutes
DISTANCE: 5400 light years
IMAGE INFORMATION
SCOPE: ORION OPTICS UK 8" f5 Newtonian w/Televue Paracorr working at f 5,75
CAMERA: QSI 583 WS
MOUNT: SKY WATCHER NEQ6
FILTERS: Baader LRGB Set
SKY CONDITIONS: Rural Skies.
EXPOSURES: LRGB (60,20,20,20)
OBJECT DESCRIPTION AND IMAGE SESSION
NGC 6894 is relative bright planetary nebula. Definitely not a good target for the Southern Hemisphere. The object was just 24 degrees from the horizon at its higher point, thus the resolution of the image suffered from atmospheric turbulences. NGC 6894 seems to have a complex inner structure which is supposed to be gas material ionised by the central magnitude 14th star.