NGC 7090
GALAXY IN INDUS (THE INDIAN)
(Image Centred at ra 21h:36m / dec -54:33)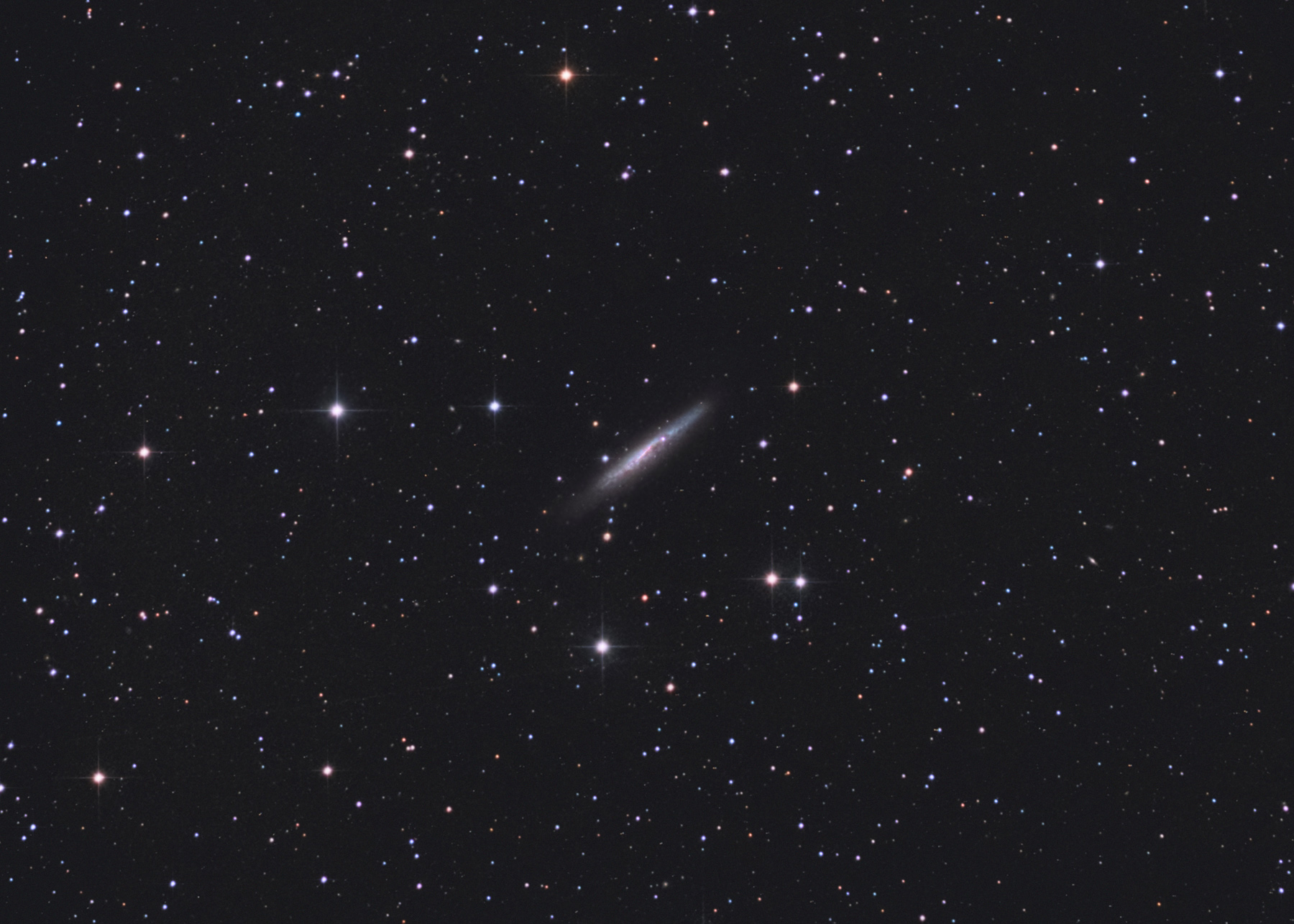 July 2015 - Complejo La Aldea, San Luis, Argentina
---
DATA
Type: Edge on Galaxy
Apparent Magnitude: 11.4
Apparent Diameter: 7.3 x 1.2 arc minutes
Distance: 30 million light years
IMAGE INFORMATION
OPTICS: 6" f5 Orion Optics Reflector with Televue Paracorr working at 5.75
CAMERA: QSI 583 WS
FILTERS: Baader LRGB
MOUNT: Sky Watcher NEQ6
SKY CONDITIONS: rural skies.
EXPOSURES: LRGB (40,40,40,40) RGB bin 2x2
OBJECT DESCRIPTION AND IMAGE SESSION
Astronomer John Herschel first observed this galaxy in October 1834. The galaxy is presented in a NW-SE orientation edge on. Its shape is fading out towards the north west. Some pink / reddish region can be distinguish in the image indicating the presence of active star formation regions. A magnitude 13 star is superimposed in the southern east area of NGC 7090 (upper right in the image).
The telescope focal length of 862 mm was far from ideal to image this relative small object, however this wide field of view present the nice wide area.