NGC 7293
HELIX NEBULA (AQUARIUS)
(Image Centred at ra 22h:29m / dec -20:50)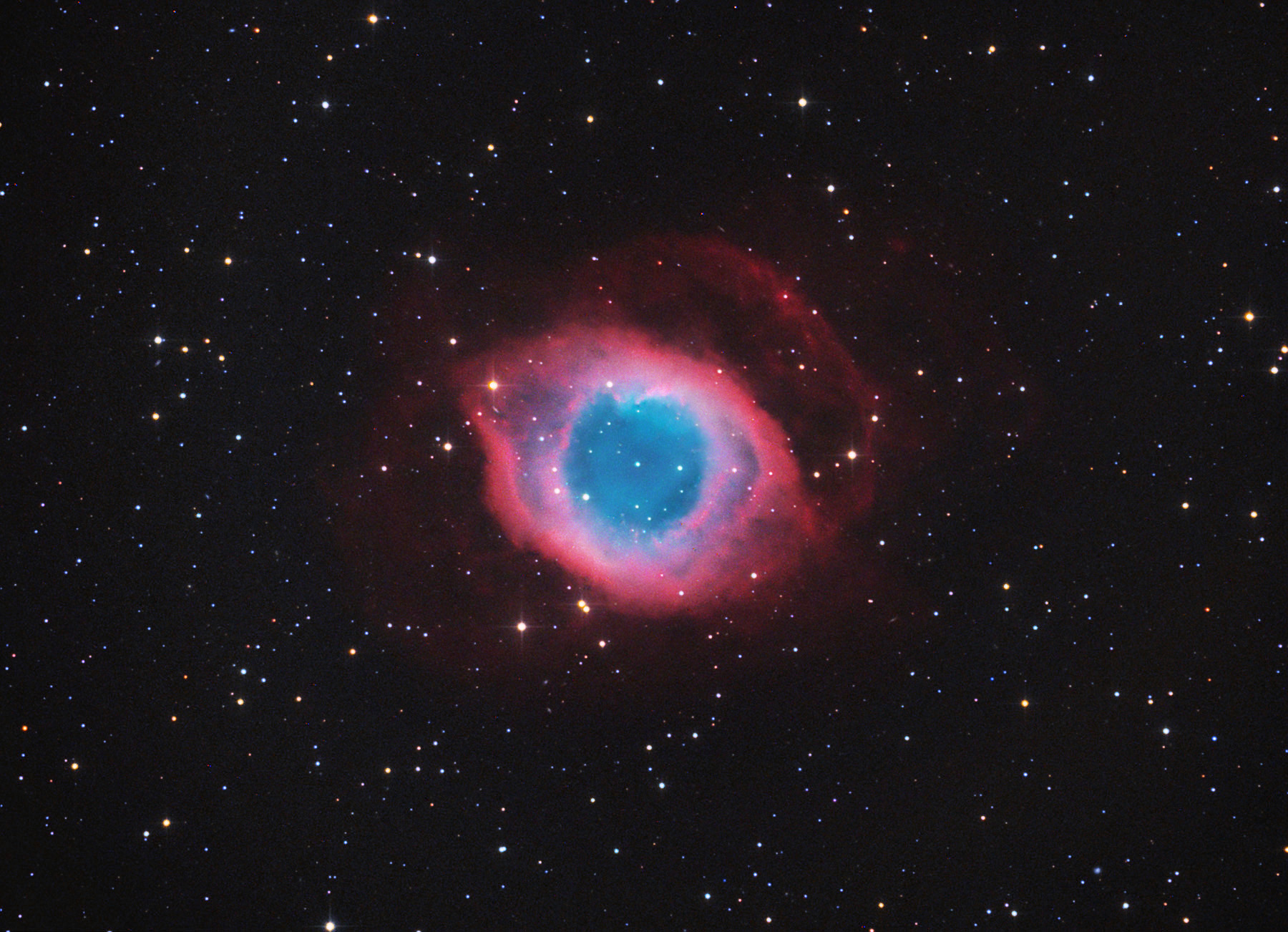 July 2015 - Complejo La Aldea, San Luis, Argentina
---
DATA
Type: Planetary Nebula
Apparent Magnitude: 7.3
Apparent Diameter: 17.5 arc minutes
Distance: 450 light years
IMAGE INFORMATION
OPTICS: 6" f5 Orion Optics Reflector with Televue Paracorr working at 5.75
CAMERA: QSI 583 WS
FILTERS: Baader LRGB
MOUNT: Sky Watcher NEQ6
SKY CONDITIONS: rural skies.
EXPOSURES: LHaRGB (40,60,30,30,30) HaRGB bin 2x2
OBJECT DESCRIPTION AND IMAGE SESSION
NGC 7293 is one of the closest of all Planetary Nebula and also one of the mayor in apparent size. At the distance of 450 light years it offers a dramatic view of the final evolution stage of a Solar type star. Unfortunately it is not an easy object to observe. This is because the light spans over an important area a bit more of the size of half Moon. The nebula itself is 2.5 light year across. Even the Herschelís could not catalogue this object. The name know as Helix is because its shape appearance in the photographs.