NGC 7814
(AKA THE SMALL SOMBRERO GALAXY)
SPIRAL GALAXY IN PEGASUS
(Image Centred at ra 0h:03m / dec +16:09)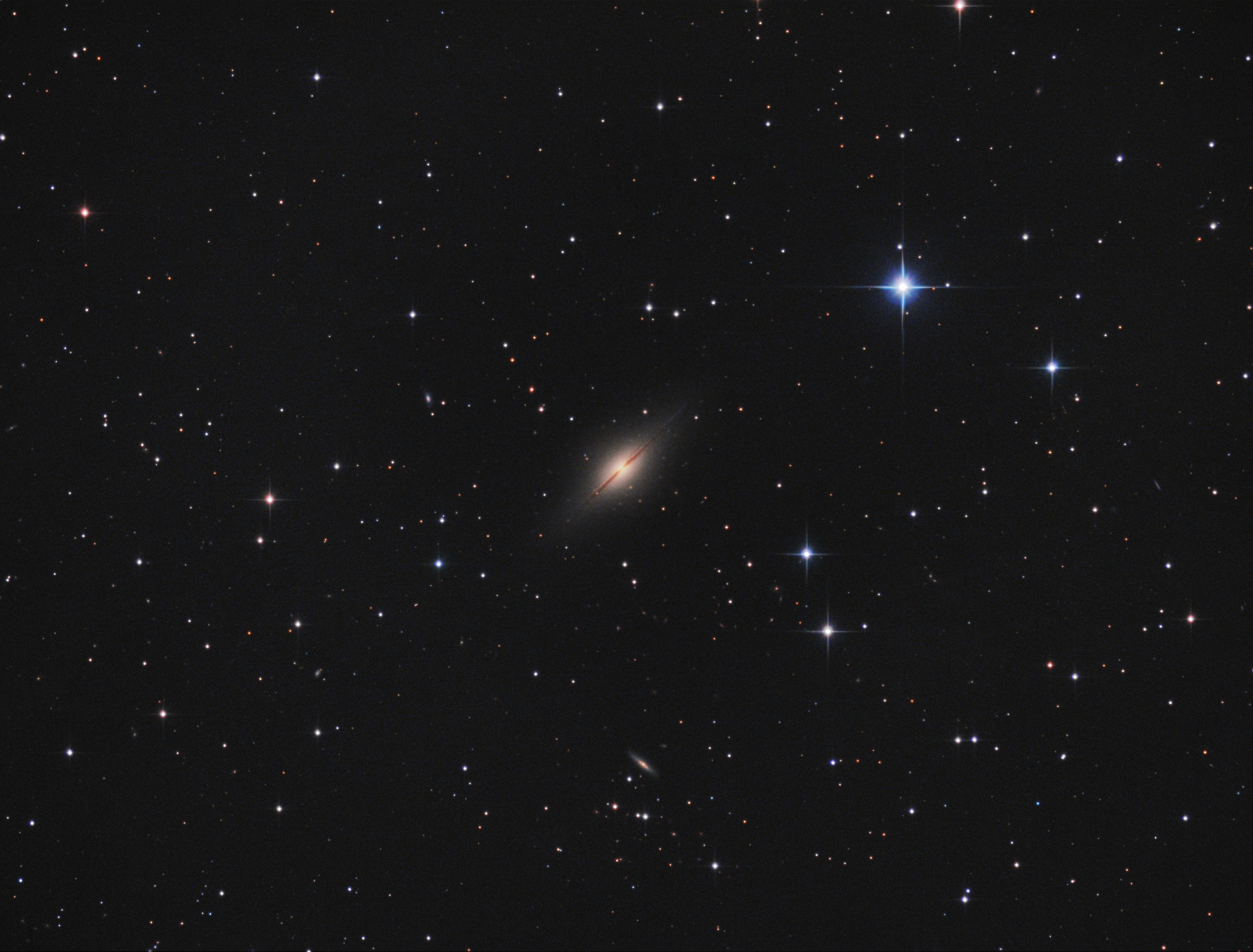 September 2015 - Camping La Porteņa, San Antonio de Areco, Buenos Aires, Argentina
---
DATA
Type: Spiral Galaxy
Apparent Magnitude: 10.5
Apparent diameter: 6.3 arc minutes
Distance: 40 millions light years
IMAGE INFORMATION
OPTICS: 8" f5 Orion Optics Reflector with Televue Paracorr working at 5.75
CAMERA: QSI 583 WS
FILTERS: Baader LRGB
MOUNT: Sky Watcher NEQ6
SKY CONDITIONS: rural skies.
EXPOSURES: LRGB (70,30,30,30) RGB shots at bin 2x2
OBJECT DESCRIPTION AND IMAGE SESSION
NGC 7814 is also called the Little Sombrero because its similarities with the well known M 104. Rather small and less brighter than The Sombrero Galaxy, NGC 7814 has an estimated extension of 60.000 light years across. 10 k light years more than M 104 which is also 10 Million light years closer. Both galaxies are seen "hedge on" and both had extensive central bulges cut by a thin and obscure disk or dust lane and a bright halo of glowing gas and stars extending outwards into space.
---